2016 Institute
Debate: July 23 - August 6
IEs: July 23 - July 30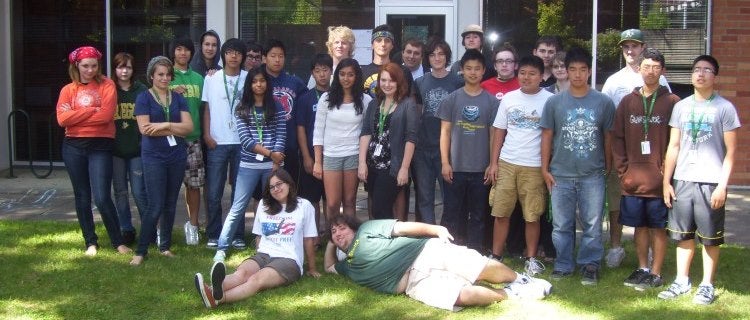 The Oregon Global Debate Institute is a summer experience like no other. At OGDI we see debate differently. Oregon Forensics is one of the only full-service forensics programs in the nation. At Oregon, we invented the ideas that underpin cross examination debate, a tactic known as the "Oregon Style," and which has become one of the most popular forms of competitive debate internationally.
The institute provides superior instruction in all types of debate, including individual events, Model United Nations, and Mock Trial. We are committed to rich interactions between faculty and students in a college learning environment to create the best possible educational outcomes. An active, flexible, and state-of-the-art curriculum is driven by faculty with unmatched forensics success and academic training. Students enjoy access to most University of Oregon facilities and a safe campus experience in the on-site residence halls.
---
Camps and Pricing
We offer instruction and labs for ANY experience level.
Policy Debate, Parliamentary Debate, Lincoln-Douglas Debate, and Public Forum Debate camps all feature daily issue lectures as well as lectures on debate structure and strategy. Lab leaders are nationally renowned college coaches and debaters. There is a camp tournament at the two week point as well as daily practice.
Dorm and meal plan – $1800
Commuter and meal plan – $1000
Commuter - no meals – $750
Individual Events is a one week intensive session that will leave students more confident in their public speaking and knowledge of the world around them. Students will prepare a set of individual event speeches for the season as well as participate in lectures on fundamental public speaking habits from university public speaking teachers and nationally recognized IE coaches and competitors.
Dorm and meal plan – $1000
Commuter and meal plan – $675
Commuter - no meals – $375
---
Camp Scholarships
Camper Sam Schwartz-Horney won an OGDI scholarship through his participation in the Clark Invitational Tournament hosted by Oregon Forensics in the spring. Sam founded the policy debate team at his high school and aspires to be an investment banker.
"I love the community at OGDI - 99 percent of the people here are intelligent and enjoy what they are doing… my lab leaders know a lot and are really good lecturers and teachers. Forensics looks great on transcripts, no doubt it will help me get where I want to go" says Sam.
Several scholarships are available. To inquire about scholarship opportunities for OGDI contact Alyson Escalante at aescalante@uoregon.edu.