Not all learning happens in the classroom. You are in the driver's seat of your college experience - it will be what you make it. Take advantage of these great resources and opportunities available to you, both through the Clark Honors College and the university at large. You'll be glad you did!
---
Get Involved in Research
You know you have to conduct original research for your senior thesis, so why not get started early? There are over 50 research centers and institutes available to you across the University of Oregon.
"The thing I've learned about research since coming to the honors college is that it's really about creating new knowledge, and putting things together in ways that people wouldn't have thought to before."—Danae Burck, Class of 2017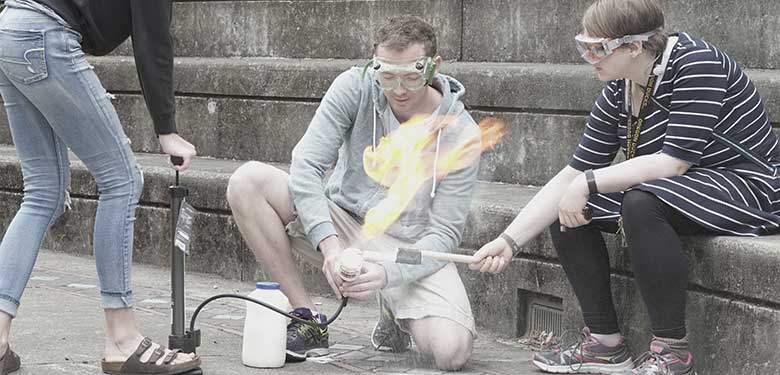 ---
Lead a CHIP
The proverb says that to teach is to learn twice. There is no better way to gain mastery of your subject than to go about teaching it to others, so go ahead - create a curriculum, build a syllabus, and introduce new honors college students to your favorite subject!
Design and teach a 1 credit, 1 hour per week course on a theme you choose
Teach the course to 15 incoming CHC students during fall term
Introduce freshmen to the University of Oregon, the Clark Honors College, and the Eugene area
Meet your class and help them settle in during New Student Orientation
Work closely with a faculty mentor to hone your leadership and teaching skills
Applications Are Due February 19th! Find application information on the CHC Canvas site.

---
Go To Prison
The Inside Out Prison Exchange class is life-changing. We definitely recommend it.
Due to the small class size (12 CHC students per class) you only get to take the course once. However, there are ways that you can stay involved, by becoming an Inside-Out intern, or working with at-risk youth through Side-by-Side, Book Club or Forward Tutoring.
---
Study Abroad
"Studying abroad is not a luxury; it's very much a part of a 21st century education."
 — Lisa Calevi, Global Education Oregon
Going abroad is fun and exciting. It is also a great way to develop skills and competencies that will serve you well down the road. Through study abroad you can:
Broaden your perspective by looking at topics from another angle
Learn how to communicate with people from different cultural backgrounds
Demonstrate that you proactively look for ways to challenge yourself and grow
Conduct research for your senior thesis
"This last spring break I actually went to Nicaragua through the Holden Center. That was a great experience, and really provided an extra lens to public health on a more international scale – learning about different cultures, learning about the infrastructure that works to help people in different settings. So that was all really good life experience for me, and really helped me in my road to hopefully [work in] medicine in the future." — Ravahn Enayati, Class of 2018
---
Win the Argument
Speech, Debate and Mock Trial are nationally competitive programs, where students compete in over 20 events each year. Pit your iron-clad logic against some of the best debaters in the country, or see how persuasive you are in a courtroom. Your research, reasoning and argumentation skills will improve – and we bet you'll make some friends along the way.
"You used to watch nationals on a live stream. When you didn't make it we would gather around my laptop in my apartment and watch it, and be like 'wow - I wonder what it would be like to go against Harvard in a round.' And then we discovered what it was like to go against Cornell in a round, and it was truly amazing to see just the talent around you, and to be part of that talent. That was something else."—Greg Mina, BA '16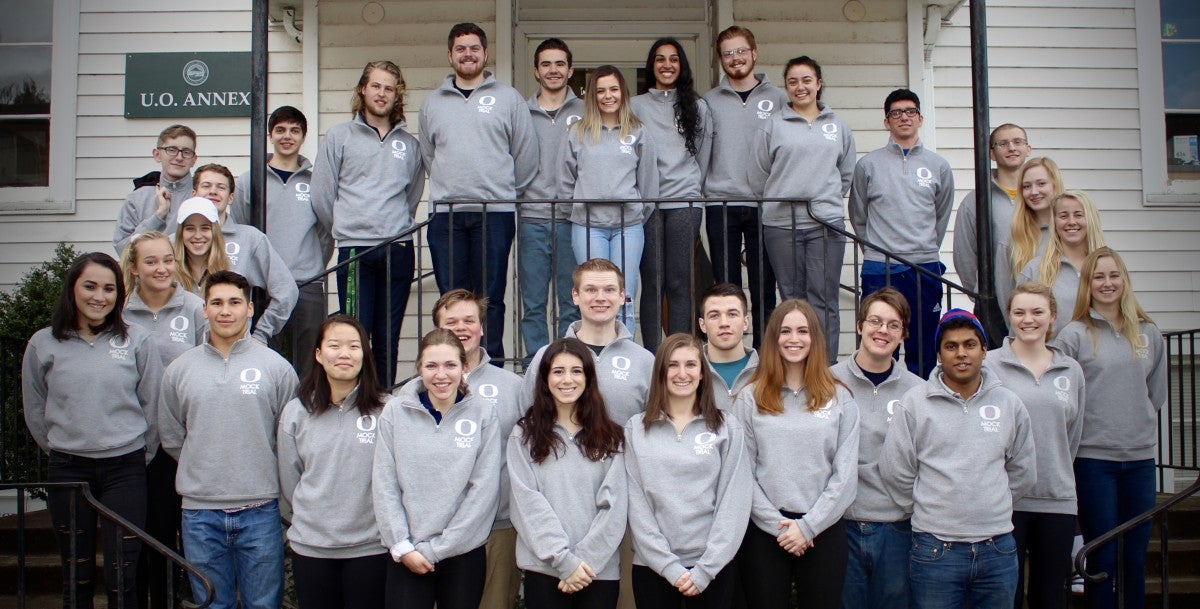 ---
Tackle an Internship
Did you always want to be an astronaut when you grew up? Or a doctor? Those are great careers, sure. But what about a paleobotanist? There are many career paths you probably don't even know exist.
The best way to find out if a job is the right fit for you is to try it on, and that's where internships come in.