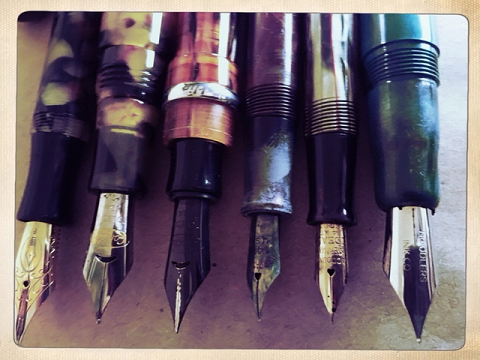 Tim Williams, assistant Professor of History at the Clark Honors College, believes it's crucial that people know about and understand the US Civil War and the reconstruction that followed, and not just because he's a history professor.
"It's a really important moment for students to think about why the public should care about this decade," says Williams. "Historians on Twitter, the New York Times and Washington Post are writing op-ed after op-ed, and it's a really important way in which we disseminate information to a public audience about a very complicated time period, says Williams.
Williams will teach "A House Divided: The U.S. in the 1860s and Today" in winter 2019. He says he has high hopes for the class.
"In order to understand where we are now as a nation, we have to ask what the results of the Civil War were and how do they still affect our culture today? In terms of our racial past, how we think about citizenship, how we think about belonging, how we think about voting, how we think about enfranchisement — all of these things were supposed to be settled by the end of the Civil War," says Williams.
"I hope to encourage students to think about the complexities, but also why those complexities matter today and how they can communicate them to people who might not even think about the Civil War and reconstruction decade (1865 – 1877)," says Williams.
That's one reason the Calderwood Seminars are so timely.
Started at Wellesley College in 2013 and slowly expanding to different kinds of academic institutions, these intensive classes teach students how to talk about their research in a way that appeals to broad audiences. They also focus heavily on learning how to give and receive peer reviewed critique.
According to David Lindauer, the economics professor who developed the program concept in the 1980s, feedback shows the seminars have been very effective.
"At Wellesley and other institutions, Calderwood Seminars have met with great success in the eyes of both students and the faculty who teach them. Students often tell us that their Calderwood Seminar was the best course they took in college, empowering their knowledge in their major and improving their ability to communicate that knowledge to a general audience," says Lindauer.
Lindauer recently spent a week at the CHC, consulting with the professors who will be offering these classes and providing a general workshop to help instructor customize their subject matter and fit into a Calderwood model. He says that in looking at other academic institutions to expand to, CHC was the perfect fit.
"It offers small classes, Calderwood Seminars are capped at 12 students, and talented faculty dedicated to teaching undergraduates are essential to the success of the program. CHC provides both," says Lindauer.
Carol Paty, professor of Earth Sciences, is thrilled to teach her spring 2020 class, "Chasing Planets."
"When it comes to planetary and space sciences," she says, "an informed and inspired public is the goal. This is really targeted at public communication. One of the most important things we can do with students and for our science, is communicate the enthusiasm and the motivation and the importance to the public."
Disseminating understandable information to the public isn't the only key takeaway. Paty says communicating through critique is essential.
"The writing process of learning how to take and give constructive criticism is really important. The idea of how to work not in isolation but as part of a group, means knowing how to receive criticism, implement criticism and push back on criticism," says Paty.
Tim Williams also believes the writing process is crucial. He says writing to make complex information accessible and smart, with students who are now in the second half of their college experience, will be a significant component of his Calderwood classes.
"Bringing the Calderwood to the CHC is one of the ways that the CHC is distinguishing itself as a unique learning environment in the UO. We have committed faculty who want to teach this, but we also have amazing raw material in the students, and, our students are up for this experimental way of learning," he added.
—by Laurie Galbraith, CHC Communications Team