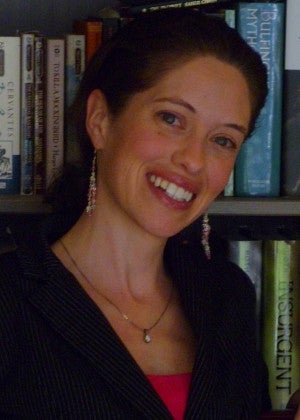 Instructor of Philosophy
lundc@uoregon.edu | 310 Chapman Hall
ACADEMIC AREAS: Ethics and Moral Theory, Ancient Philosophy, Feminist Philosophy, Phenomenology and Existentialism
Teaching Philosophy
In her teaching, Dr. L. emphasizes critical thinking, practical problem-solving and sustained reflection on the moral significance of "little things" like daily choices (since those "little things" are shaped by and can shape "big things" like social and political institutions). She asks a great deal of her students, because she knows they are capable of great things. Her greatest passion in life is exploring ideas with her students.
Warning: If you talk with Dr. L. for more than a few minutes, she will almost certainly mention Aristotle (because, you know, he's relevant to just about everything worth talking about).
Past Courses
HC 221H: Ethical Beginnings: On the Origins of Ethical Philosophy around the World
HC 431H: Contemporary Ethical Problems
Academic Background
PhD, Philosophy, University of Oregon, 2013
MA, Philosophy, University of Oregon, 2006
BA, Philosophy and Art History (summa cum laude), Southern Oregon University - Churchill Scholars Honors Program, 2003
Research Interests & Current Projects
Dr. L.'s specialization is ethics, and her major philosophical influences are Aristotle, Immanuel Kant, John Dewey, and (that great philosopher) George Carlin. Her research is diverse in content but routinely focuses on the moral significance of daily habits of thinking and acting. In her most recent written work, she explores the link between kindness and the attitude of entitlement.