A Welcoming Community
"The Clark Honors College is easy to describe: A welcoming community full of dedicated people—dedicated to many things, but most important, they are dedicated to each other. The community accepts people for who they are, tries to find a place for them, solicits diverse opinions, and always tries to improve itself.
I see the students, staff, and faculty express their dedication every day, and I'm always proud of it. In Chapman Hall there's truly a communal sense of duty, to the institution and to the community, that is rarely found elsewhere. Because of this, students are responsible for continuing the Clark Honors College's legacy and making sure to give back to the community that embraces us."
—Garrett West, BA '14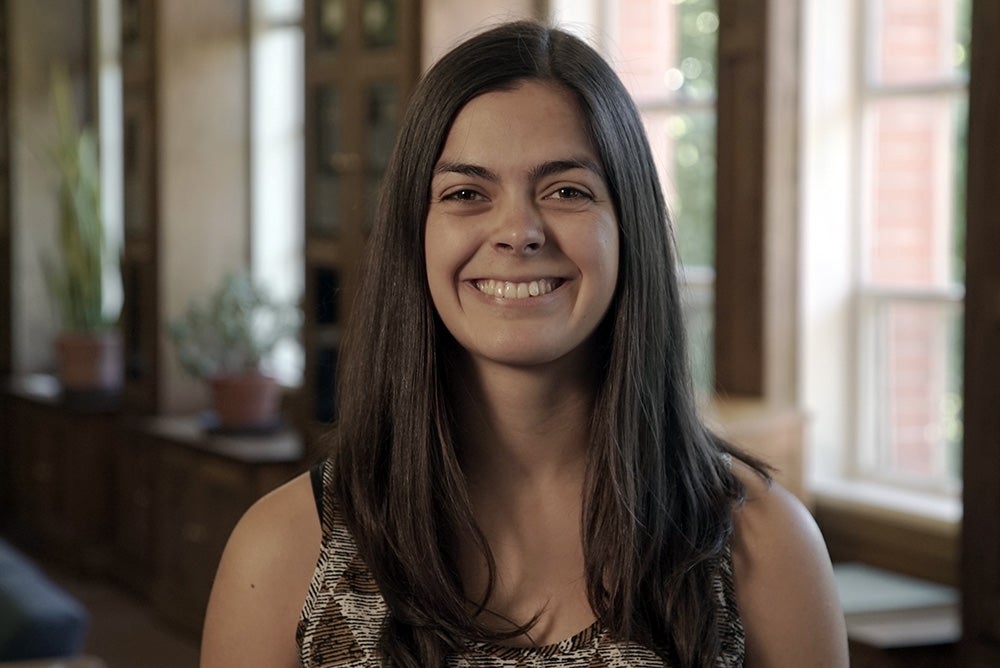 "There are a lot of different people in the honors college, which is really cool. Everyone's from different majors, which I think is one of the biggest benefits of being in the honors college … it was cool to come to college and be in this place where people actually really love learning and are really interested in it. Everyone also is pretty quirky. Everyone has their own interests, which makes it really fun to get to know people and see what they're passionate about."

—Danae Burck, Class of 2017
The Mentorship Spectrum
Professor Mark Carey's glacier lab includes honors college students, graduate students, and a postdoctoral fellow.
"There are tremendous opportunities for mentorship and learning—but the excitement is seeing the learning flow in multiple directions. For example, when reading Alessandro's (the postdoc) book proposal on Antarctic history, the honors college students were getting a glimpse of how the publishing world works and what the production of a book proposal involves. Yet they were also weighing in with wonderful, constructive feedback about how the book could reach a broader audience and how the chapters held together. The book will be stronger as a result of these dynamic lab conversations."

—Mark Carey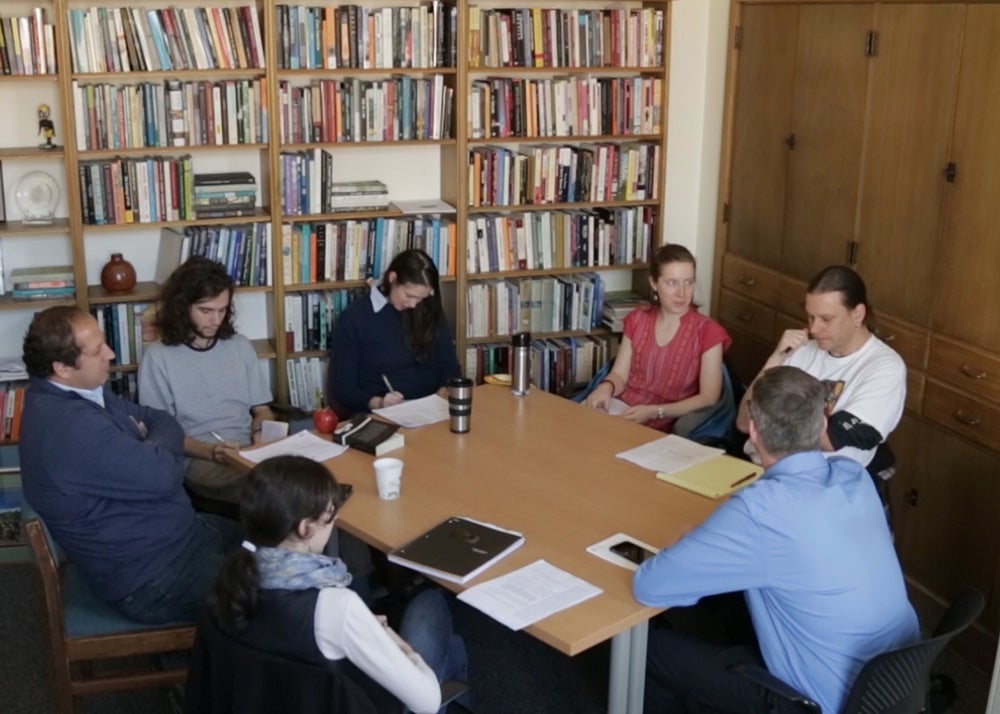 It's About Balance
What does it mean to be an honors student? Is it mountains of homework, your nose always in a book, and no social life in sight? Well, only if that's what you want. CHC students regularly participate in competitive athletics, are active in student government, hold down part-time jobs, and find time for friends—many they met in the honors college.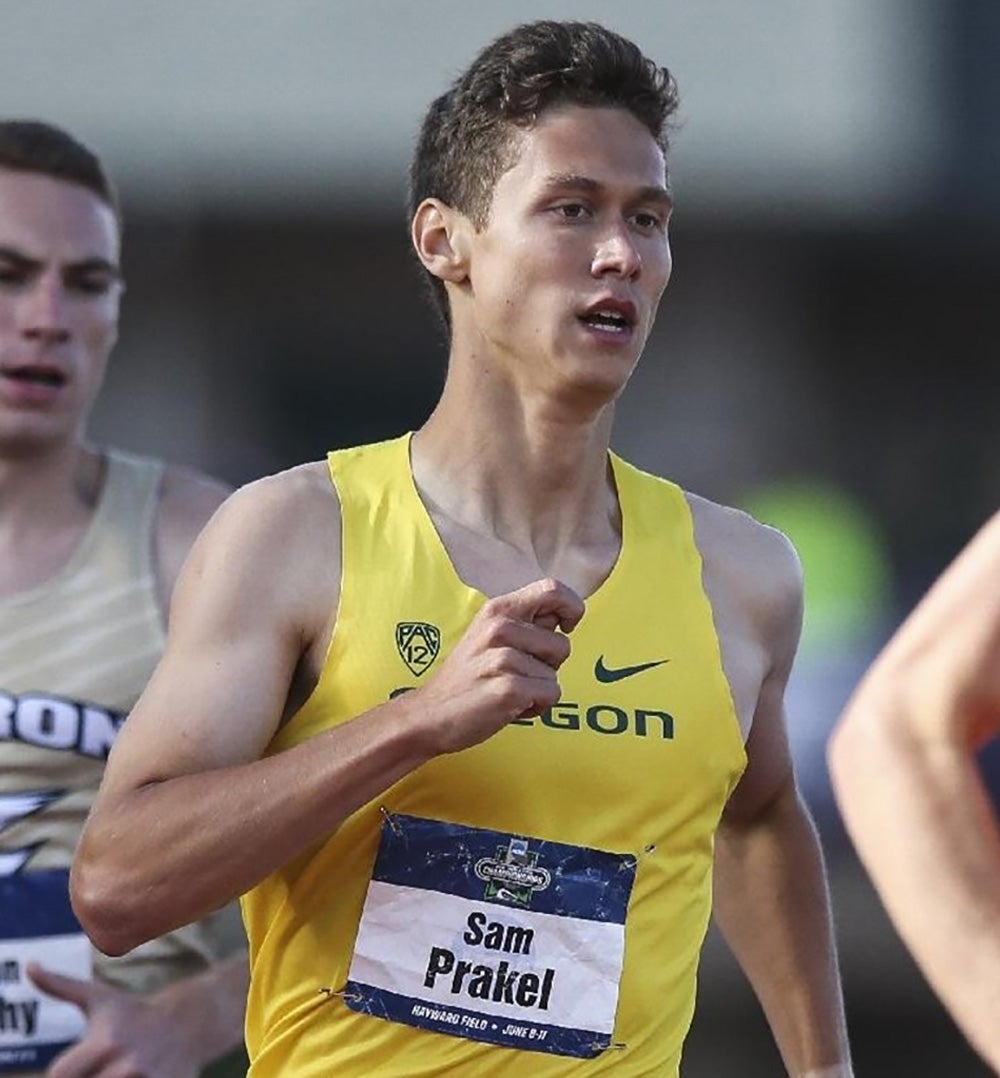 "The discipline that I learned through track and field can be applied directly to my work in the classroom and my work in the lab. It takes a lot of time management to balance the two, but I think it really supplements my overall university experience by being able to participate in intercollegiate athletics and get one of the best educations through the honors college."
—Sam Prakel, Class of 2017
Students Supporting Students
One of the perks of being an honors college student is being surrounded by other honors college students. Everywhere you look you will see other students who are bright, enthusiastic, and have their sights set high – just like you. This is your community, your network. They are here to catch you when you stumble, and help you get back on your feet. You might even find yourself helping someone else someday.
Learn more and get involved in some of our signature student-led programs:
---
The Heart of Campus
Chapman Hall is our home in the heart of campus. Here you will take your CHC classes, get some study time in at the student lounge, print off your assignments in the computer lab (subsidized printing!), take a nap in the library, and bake up some cookies in the student kitchen.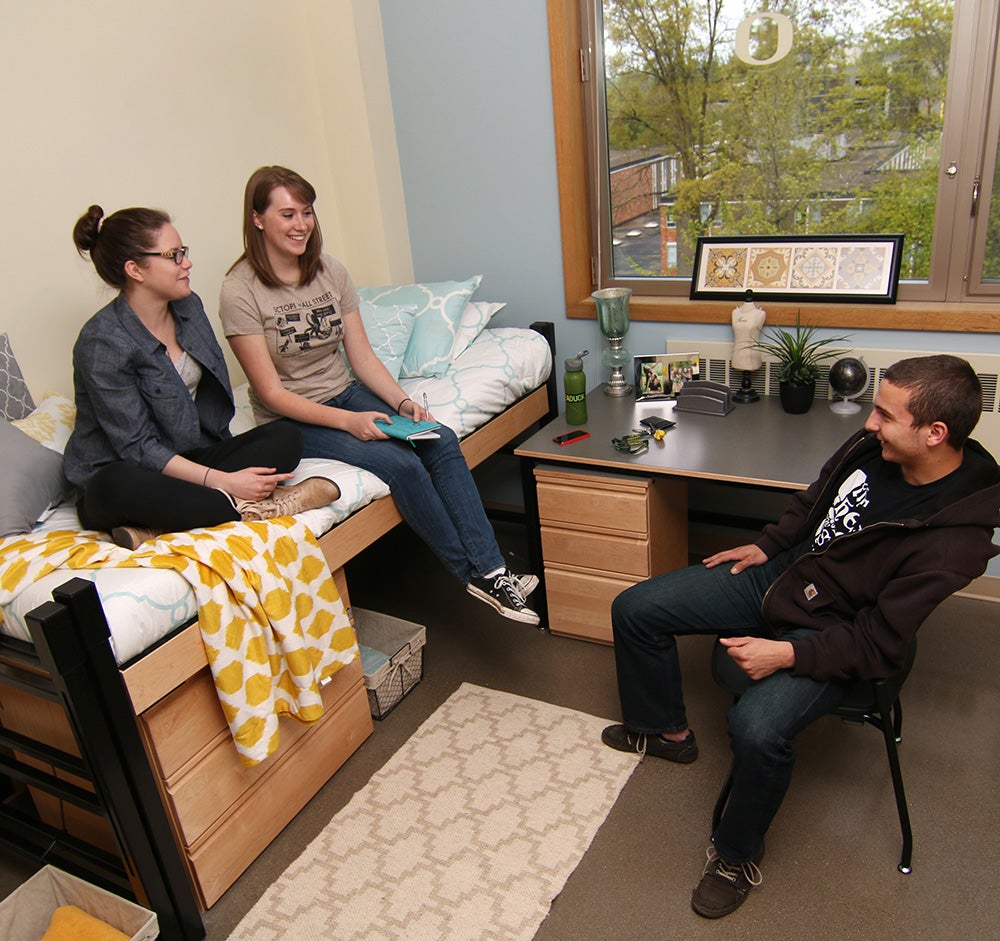 Live Where You Learn–Learn Where You Live!
Global Scholars Hall is your home away from home, with over 80 percent of CHC students living at GSH their first year. You don't have to go far to find a study buddy, and your resident assistant is an older honors college student who knows the ropes and can help demystify things—like what's up with that thesis?
As a Clark Honors College student, you have access to all of the wonderful resources available at the University of Oregon. Whether you want to spend your free time playing—or cheering on—the Ducks, working on international conflict resolution, or throwing your own ceramics—there's something for everyone here.