As an alumnus of the Clark Honors College, we want to support you in staying connected to the college and to your fellow alumni, and we want to encourage you to give back to the community through interacting with current CHC students.
CHC Reunion Book
The Clark Honors College is 60 years old! While an in-person
celebration of our 60th anniversary will have to be delayed, we have
been looking for innovative ways to reach out to our growing and
far-flung alumni community.  One opportunity for honors college
alumni to celebrate this milestone anniversary is through our 
CHC Reunion Book, launched in April of 2021. 

An invitation to create a personal page in this digital book was sent
to all alumni for whom we have a current email address.  If you did
not receive an invitation and would like to be included, please
contact Elin England at eengland@uoregon.edu.
The link to the CHC Reunion Book is here (email log-in required).
You can find information in this short video about how to edit your page, and tips for browsing and searching in this video. Enjoy!
Update your information
So that we can keep you posted on coming events for CHC alumni and include you in our quarterly e-newsletter mailing.
You've Got This: Alumni send in messages of encouragement for current CHC students
In the wake of the COVID-19 pandemic, CHC alumni were invited to contribute words of encouragement for current CHC students.  What a response!  Selected messages are being included in each weekly student newsletter, and they are lifting the spirits and warming the hearts of students, faculty and staff alike.  Feel free to peruse them here, and if you are inspired to send in a message of your own, contact Elin England at eengland@uoregon.edu. Community supporting community!
Give back to the CHC
What made a difference to you while you were in the CHC?  A faculty mentor? An internship? A study abroad experience that opened doors you didn't even know existed?  We invite you to share these experiences with current CHC students through informal talks, newsletter articles, and mentorship or internship opportunities.
Contact us with your ideas!
Subscribe to the newsletter
The CHC Alumni Newsletter is your source of information about upcoming events, networking opportunities and updates on what other alumni are doing. Sign up to stay connected! Have a bit of news to share? Send us an email and we'll include it in the next newsletter.
Alumni in the News
What are you up to these days? Send us an email so we can share your news with the community!
Contact Us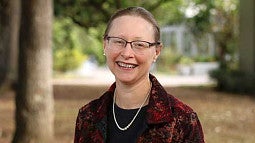 Elin England, Director, Alumni & Community Engagement
eengland@uoregon.edu | 541-346-2995