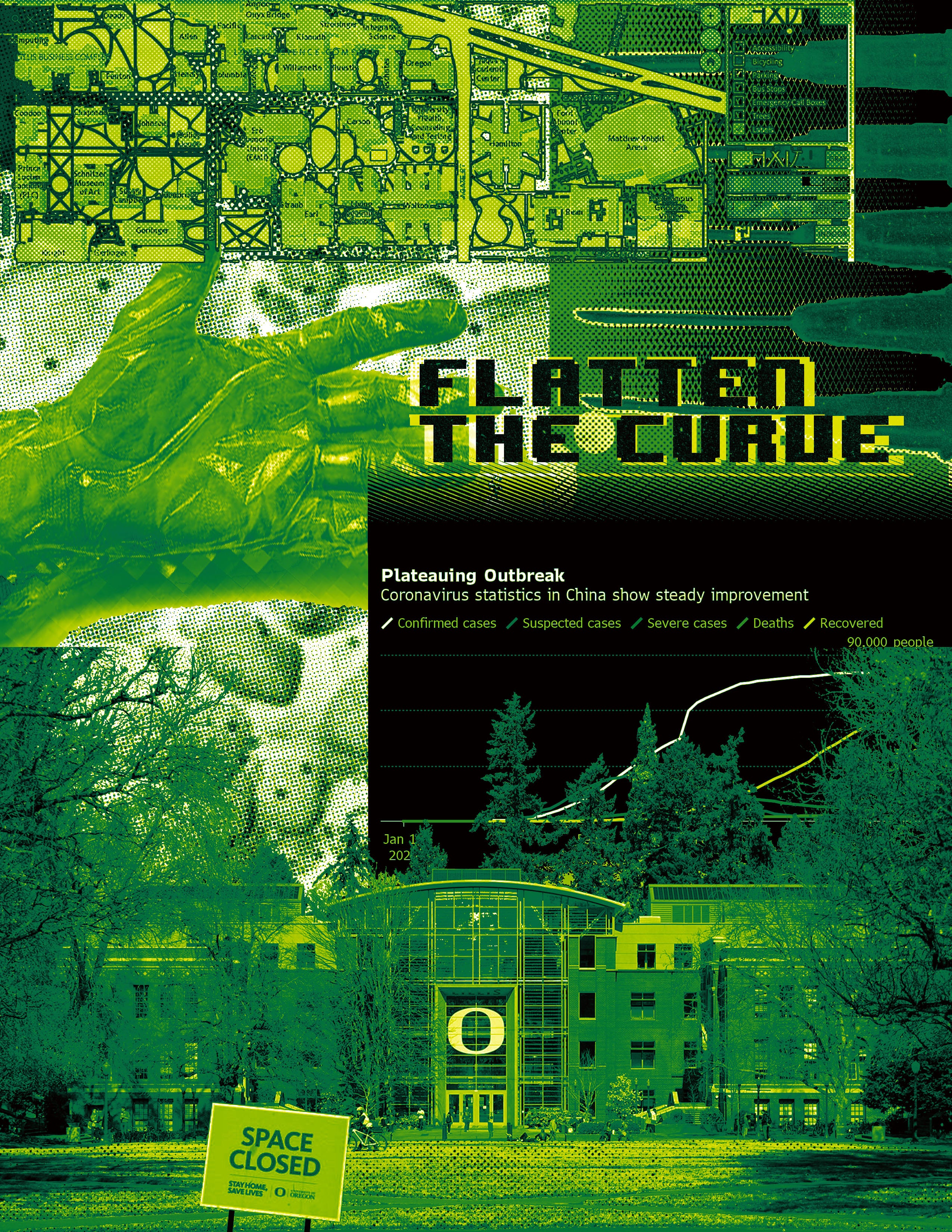 Reflecting on COVID-19
In this collection made in May 2020, Ellie Reis' pieces reflect on the anxiety that quarantine and isolation invoked for many of us.
Finding yourself still struggling with COVID-19 related issues? The University of Oregon has many resources available to students who are continuing to struggle. Find the UO main Coronavirus page here and student health and wellness support here.