Photos by Maddie Knight, CHC Communications
Stories by Lauren Church, CHC Communications
Who is on campus? See what they're doing when they're not Zooming...
Nicole Noriega
Freshman Nicole Noriega is an art major and architecture minor at UO with aspirations of blending art and technology in her career. "My dream job would be a creative director or art director," she says. She's considering advertising and set design as prospective professions. Noriega says her digital art courses have exposed her to ways art can bring about change: "My goal is to address current events and use sarcasm to call out what's wrong with the world," she explains. A fun fact about Noriega is that she loves painting smiley faces on her toes to transform them into "happy feet," as she puts it.
Nicole Duda
UO freshman Nicole Duda is a public relations major with her mind set on working in the sports realm—though she doesn't know how, exactly. What she does know is that "there are a lot of racial issues in the industry," as she puts it. One way she plans to address such inequities is by working with companies that hold racial equality and diversity as their prime values. A fun fact about Duda is that she has a twin sister who's also a Duck!
Michael Sobonsky
Michael Sobnosky is a freshman at the UO. He's majoring in economics and considering adding an art minor to his graduation plan! Sobnosky is taking a drawing course this term and loves it, so he's thinking he'll incorporate drawing and painting into his UO academic experience. After college, Sobnosky hopes to work in business or finance where he'll promote environmental sustainability and awareness through his professional strategies. At home, Sobnosky has a golden retriever named Athena: "She's eight now," he says. "She still has the same energy she had when she was two, though!"
Johnny Ngo
Johnny Ngo is a sophomore at UO majoring in international studies with a concentration in business. He aspires to work in management or human resources in the fashion industry in East and Southeast Asia. "I've wanted to work in fashion since I was little," he says. "I used to make napkin dresses for my dolls." Ngo is driven to impact the world of fast fashion, an industry he says has huge environmental repercussions and promotes child labor as well as unfair wages—especially internationally. A fun fact about Ngo is that he can make seagull noises. Unfortunately, he's not willing to demonstrate them during public interviews.
Carson Hellman
Carson Hellman is a person of few words. His name was two of them. Aside from that, he remains a man of mystery.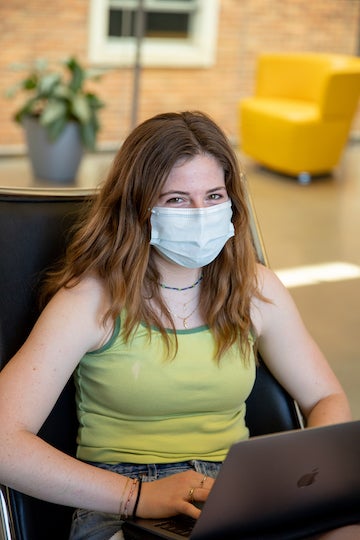 Francesca Norton
UO freshman Francesca Norton has an open mind when it comes to what she'll major in, but she's excited to minor in food studies! Her interest in food sustainability steers her toward a career in nutrition or health sciences where she hopes to also promote corporate ethical responsibility and fair pay. "A fun fact about me is that I made all my clothes in sixth grade," Norton says. How impressive!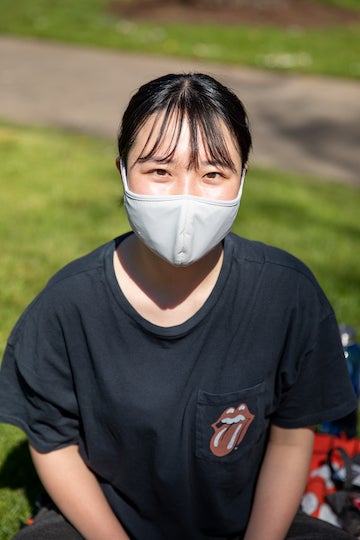 Chihiro Sato
Chihiro Sato is a junior, but she's in the midst of her first year at UO. Sato's an exchange student from Kanagawa, Japan, majoring in linguistics. She's not quite sure what job she'll have after her studies, but she knows her love of languages will be a big part of her professional life. Sato is passionate about breaking down stigmas of international communication to create deeper universal understandings of different cultures: "I hope I can reduce the stereotypes people have of people who speak different languages," she says. "I hope I can tell the cultural differences I learn about to others." A fun fact about Sato is that she sometimes tells people she's from Tokyo because she knows they'll have no idea where Kanagawa is.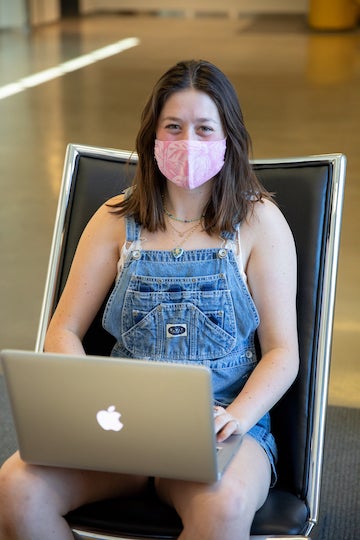 Nicole Fross
Nicole Fross, a freshman at UO, is a self-described 'people person' who hopes to pursue a career in psychology where she'll tackle issues of equality and mental health awareness. "Everyone has issues, and some people have to deal with those issues more harshly because of where they live," she says. "That's why equal access to mental health services is so important." Fross' fun fact? She can make a three-leaf clover with her tongue.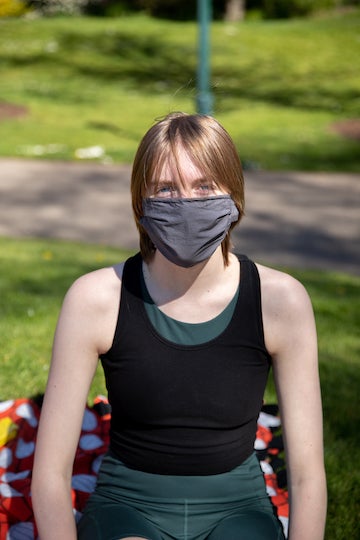 Lucy Murell
Lucy Murrell, a freshman at UO, said she decided to major in philosophy after "falling in love" with the concentration during her time in an environmental studies and philosophy Freshman Interest Group (FIG). She's not sure what exact professional route she'll take, but she'd like her work to address the issues she's passionate about: "I think a lot about the effects of colonization," Murrell says. "There's a lot of discourse about gender inequality and how colonization affects minority populations of all kinds." A fun fact about Murrell is that she has a twin brother who's an hour and a half younger than her.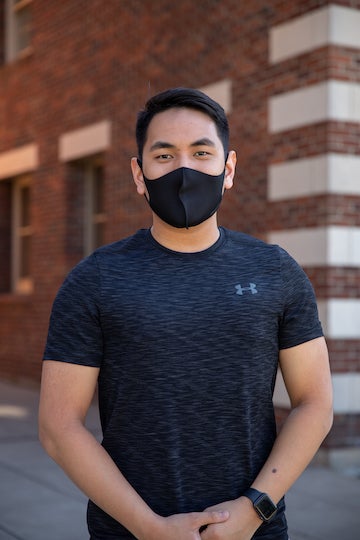 Brandon Tea
Brandon Tea, a UO freshman, is a business major with a concentration in finance who's determined to pursue investment banking-- but he hopes to achieve much more than professional success in his life after college. "I want to make sure I have a healthy work life outside of the corporate realm where I have enough time for my family," he says. A fun fact about Tea is that he plays water polo!