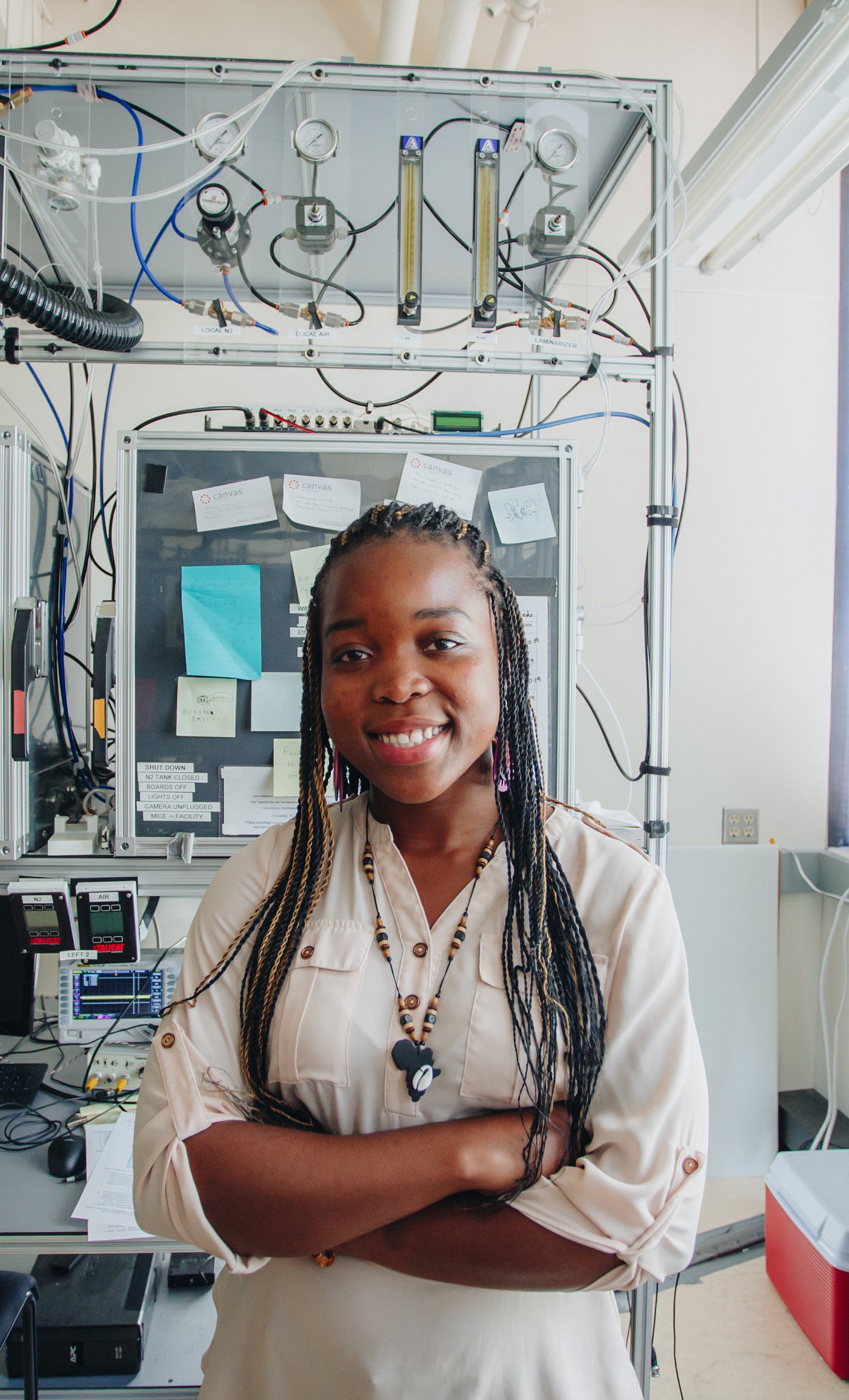 Internship Funding Program application is now available on Canvas for the 2022-23 academic year!
Internships provide opportunities for liberal arts students to reflect on and refine their academic skills, explore careers, gain important professional skills, give to their communities, develop professional networks, and much more. The CHC recognizes the urgent need to provide students support to participate in internships that enhance and expand on their academic work. The CHC's Internship Funding Program (IFP) will provide competitive awards to help CHC students participate in non-credit-bearing internships external to the University of Oregon.
Internship funding for students provided by the Internship Funding Program is made possible through the generosity of alumni and friends of the Clark Honors College, including Dr. Ronald C. Fraback.
Learning Outcomes 
Participation in an internship should enable the student to: 
Develop research or practical skills appropriate to their academic discipline/field or potential future career goals 
Clarify their values, interests, strengths, and skills 
Learn norms of workplace professionalism 
Articulate transferable, liberal arts, graduate school, and work-related skills 
Explore future academic or career paths 
 
Application Timeline 
Students can apply for internship funding as soon as the application becomes available on Canvas. Applications should be submitted at least a month before the internship funding period will begin. Although applications will be accepted on a rolling basis, funding is on a first come, first-served basis. Applications received after Week 8 each term will be considered at the beginning of the following term. Funding will be awarded through a competitive process. 
Eligibility 
Open to all current CHC students in good standing; students must remain enrolled in the CHC for the entirety of the funding period
Students cannot receive IFP funding if they are receiving academic credit for the internship opportunity
Students cannot apply for retroactive IFP funding for an internship that happened in the past, or for an internship that will happen after they complete their undergraduate degree
Preference will be given to students with demonstrated financial need as indicated by the FAFSA/ORSAA/International Need Form
Students cannot receive IFP funding for two internships at the same time/covering the same funding period
IFP funding is not available for internships offered by the University of Oregon
A CHC student may apply for up to $5,000 (lifetime maximum per student for this program), which can be used only for living expenses incurred for the internship 
Preference in the application process will be given to students who have not previously received any amount of funding through the IFP, and for students who haven't received a CHC Mentored Research Program award in the past six months
Students may not receive MRP and IFP funding simultaneously
Internships that take place after a student has graduated from the University of Oregon are not eligible for funding through IFP
Application Procedure
Students will apply for IFP funding using an online application* form on Canvas. The application form requires the following information:
Name and contact information for the internship experience (including name of supervisor) 
Paid or unpaid (if paid, include salary information) 
Confirmation that the student will not also be seeking academic credit for the internship 
List of tasks/activities that the student expects to carry out 
Start and end dates of the internship 
Location and modality of internship (virtual, in-person, or hybrid) 
The form will also ask students to upload: 
A 250-word description of the internship and how it relates to your academic and/or career goals 
The offer letter, proof of acceptance, and/or contract that confirms the internship position has been offered to the student 
A budget (using the budget template provided on Canvas) describing the living expenses for the internship period (e.g. rent, utilities, food). (Note: Tax laws dictate that IFP funding cannot be used to fund travel to or from the internship, so travel expenses cannot be included as part of this budget.) 
A BOLI Compliance Form (provided on Canvas) that has been signed by the student's internship supervisor.
*Please note that all supplemental documents should be uploaded to the application form in a single PDF file. (The BOLI Compliance Form can be uploaded as a separate file, if needed.) Applications will be automatically denied if they are incomplete or unclear and if any requested clarifications are not received within a two-week window.
Reapplication
Students are eligible to reapply for IFP funding (either for the same or a different internship) if they haven't yet reached their $5,000 lifetime cap of IFP funding. However, they may not apply for two concurrent IFP awards with two different organizations.
Post-Award Requirements: 
The student will be required to write a thank-you letter to the donor of their internship funding before internship funds will be disbursed. 
At the end of the internship experience, the student will be expected to complete a short survey/evaluation about their experience no later than four weeks after the conclusion of the internship. 
Students who receive IFP funding may be asked to give a presentation about their experience to other students and/or be interviewed by CHC Communications for a story. 
Internship Funding Program Disbursement Process 
Internship funds will be paid directly to recipients via direct deposit. The entire award amount will be disbursed at the end of the internship period (contingent upon the student's completion of the donor thank-you letter and final survey/evaluation)
If the student hasn't established direct deposit with the university, a paper check will be sent to their mailing address. Any student receiving funding must confirm they either have direct deposit set up or provide their current mailing address.