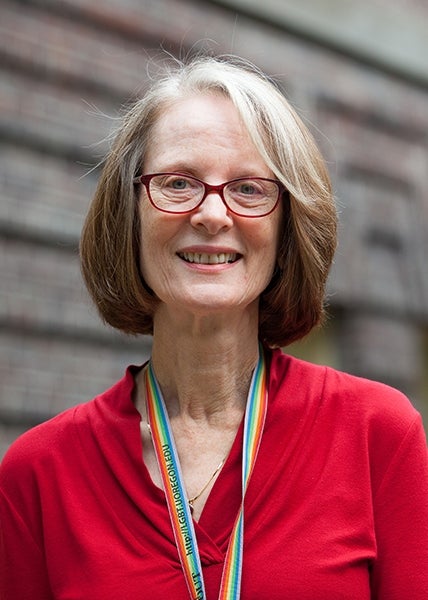 Interim Dean and Professor of English
fordk@uoregon.edu | 541-346-8905
Appointments through Pam Palanuk: 
(palanuk@uoregon.edu | 541-346-4749)
ACADEMIC AREAS: American Poetry and Poetics, American Literature
Past Courses
Race and Form in American Poetry
Poetry and Everyday Life
Major Authors: Emily Dickinson
Twentieth-Century African American Poetry and Poetics
Academic Background
Ph.D., English, University of Illinois at Urbana - Champaign, 1989
M.A., English, University of California at Davis, 1981
B.A., English, California State University - Sacramento, 1978
Research Interests & Current Projects
I work on nineteenth and twentieth-century American poetry and poetics. I am interested in the politics of literary form — how writers employ poetic forms for social and political purposes. My first book, Gender and the Poetics of Excess, explores the extravagant writing styles of some women poets who simultaneously parody the stereotype of the gabby female and demand a place for their words in a literary tradition that is inhospitable to women writers. My second, Split-Gut Song: Jean Toomer and the Poetics of Modernity, investigates how Toomer and other modernist writers equated certain poetic forms with specific racial or national identities.
I am currently at work on a book about race and poetic form, trying to understand the processes by which some forms — the sonnet, ballad, haiku, or free verse, for instance — are "racialized," given a racial content or asked to do racial work in the literary culture. How does Native American poet Gerald Vizenor, for example, come to view Japanese haiku as a form that can record his Anishinaabe oral heritage?
Grants & Awards
2017: University of Oregon, Martin Luther King Jr. Award
2015: University of Oregon, Herman Faculty Achievement Award
2010: Oregon Humanities Center Research Fellowship
2010: National Endowment for the Humanities Summer Stipend
2007: University of Oregon, Research Innovation Award
2005: American Council of Learned Societies Yearlong Research Fellowship
2005: University of Oregon, Williams Fellow Teaching Award
1995: University of Oregon, Ersted Award for Distinguished Teaching
Selected Publications
Books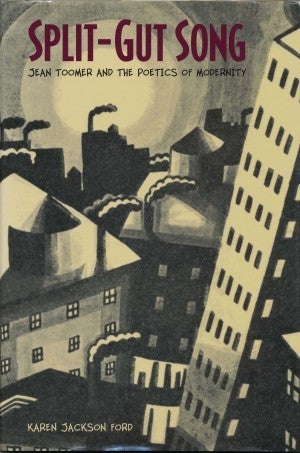 Selected Articles
2010, "The Last Quatrain: Gwendolyn Brooks and the Ends of Ballads," Twentieth-Century Literature, 56.3: 371-95. 

2009 "Marking Time in Native America: Haiku, Elegy, Survival," American Literature, June 2009: 333-359.
Selected Book Chapters
2011, "The Fight and the Fiddle in Twentieth-Century African American Poetry," The Oxford Companion to Modern and Contemporary America Poetry (edited by Cary Nelson), Oxford: Oxford University Press: pgs. 369-404.

2009, "The Lives of Haiku Poetry: Self, Selflessness, and Solidarity in Concentration Camp Haiku," Poetry, Politics, and the Profession: Cary Nelson and the Struggle for the University, New York: State University of New York Press: pgs. 59-74.

1996, "Making Poetry Pay: The Commodification of Langston Hughes," Marketing Modernisms: Self-Promotion, Canonization, and Rereading (edited by Kevin J.H. Dettmar and Stephen Watt), University of Michigan Press: pgs. 275-96.