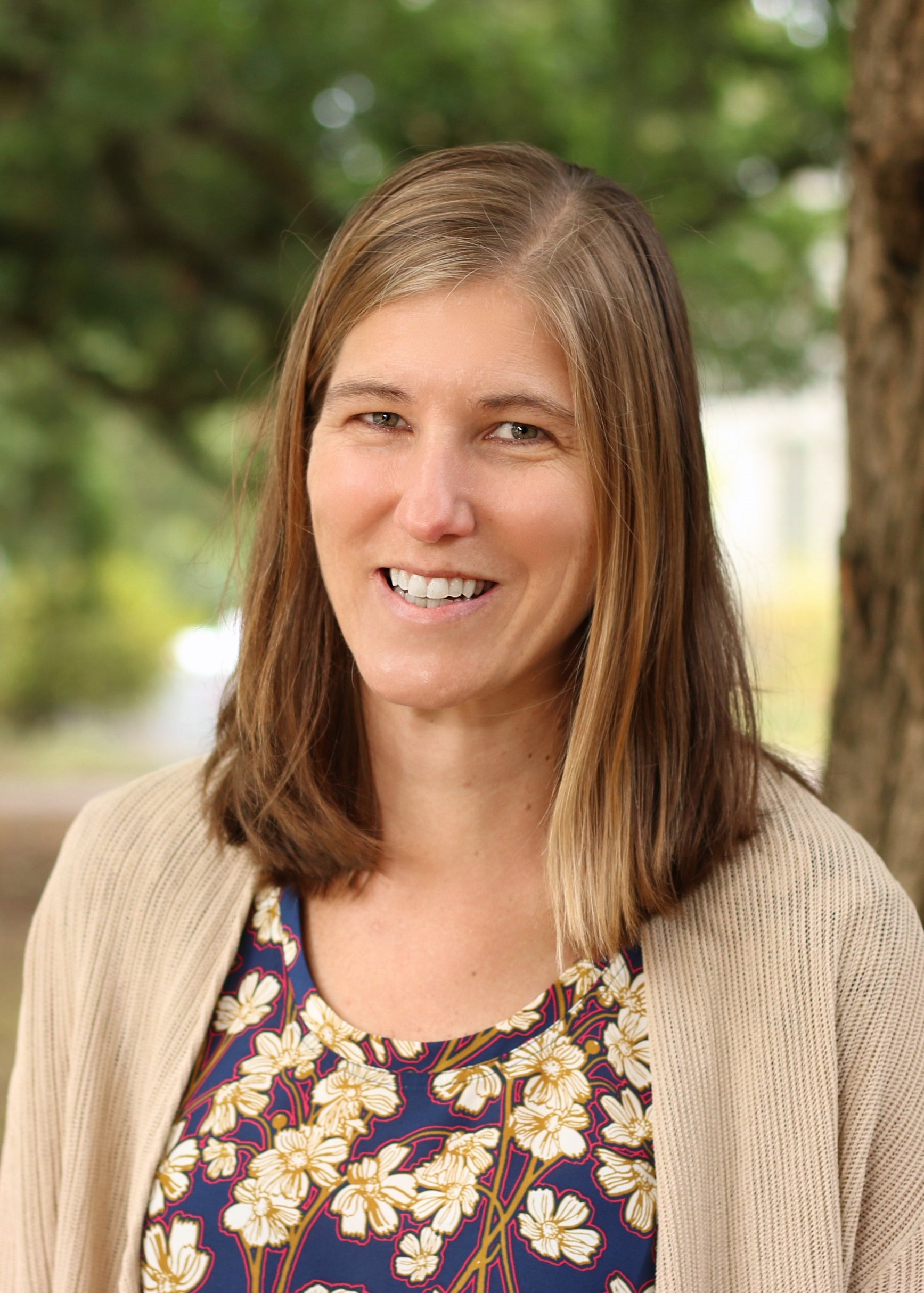 Associate Professor of Biology
ksuth@uoregon.edu | 541-346-8783 | 308 Chapman Hall
Spring 2018 Office Hours: Tues 1 - 3pm @ 473B Onyx Bridge; Wed 10am - 12pm @ 308 Chapman Hall 
NOTE: Professor Sutherland is away June 2nd - 17th, and will be available only via email. During this time students can meet with any other CHC Core Faculty member for advising. 
Curriculum Vitae | Website

ACADEMIC AREAS: Marine Organism Propulsion and Feeding in the Fluid Environment
Teaching Philosophy
I have always benefited from interactive learning and personal discovery myself and I bring this philosophy to my teaching. My primary teaching goal is for students to understand the scientific process, and not necessarily to learn particular techniques or memorize content because many of the students who take science courses will not become scientists. However, to be informed citizens, students need to understand the scientific reasoning that underlies political, social and economic decisions. Furthermore, effective teaching requires engaging students from diverse socioeconomic, cultural, and educational backgrounds who have a broad range of learning styles and educational goals.
Past Courses
HC 207H How Marine Organisms Work
HC 209H Writing About Marine Biology
Opportunities for Students
The Sutherland lab is at the intersection of biology and physics: our goal is to gain a mechanistic understanding of how marine organisms interact with one another and within their fluid environment. We use a variety of tools including in situ video, kinematic analysis, and flow visualization to understand how the environment is experienced at the organismal scale. These observations can be related to smaller-scale physiological problems or to larger-scale population patterns and food-web dynamics. We use novel technologies but much of our equipment is relatively inexpensive and portable, which enables us to work locally, off the Pacific Northwest coast, as well as in remote locations. 

Students working in the lab use innovative techniques and a mechanistic approach to investigate how organisms function in the marine environment, and more broadly, to understand ecological roles and evolutionary relationships.  Students work either in the Institute of Ecology and Evolution on the Eugene campus, or at the Oregon Institute of Marine Biology in Charleston. A general interest in the work we do in the lab, a sense of curiosity, an open mind and the willingness to work hard are the only prerequisites to work in the lab. Students that are motivated and have gained experience working in the lab for several terms are often invited to participate in field work during the summer. In addition to gaining hands-on experience, students may have the opportunity to present research at conferences.
If you are interested in joining the lab, visit professor Sutherland during her office hours to learn more. Additional opportunities in biology research are available through the Scientific Mentorship & Research Training program.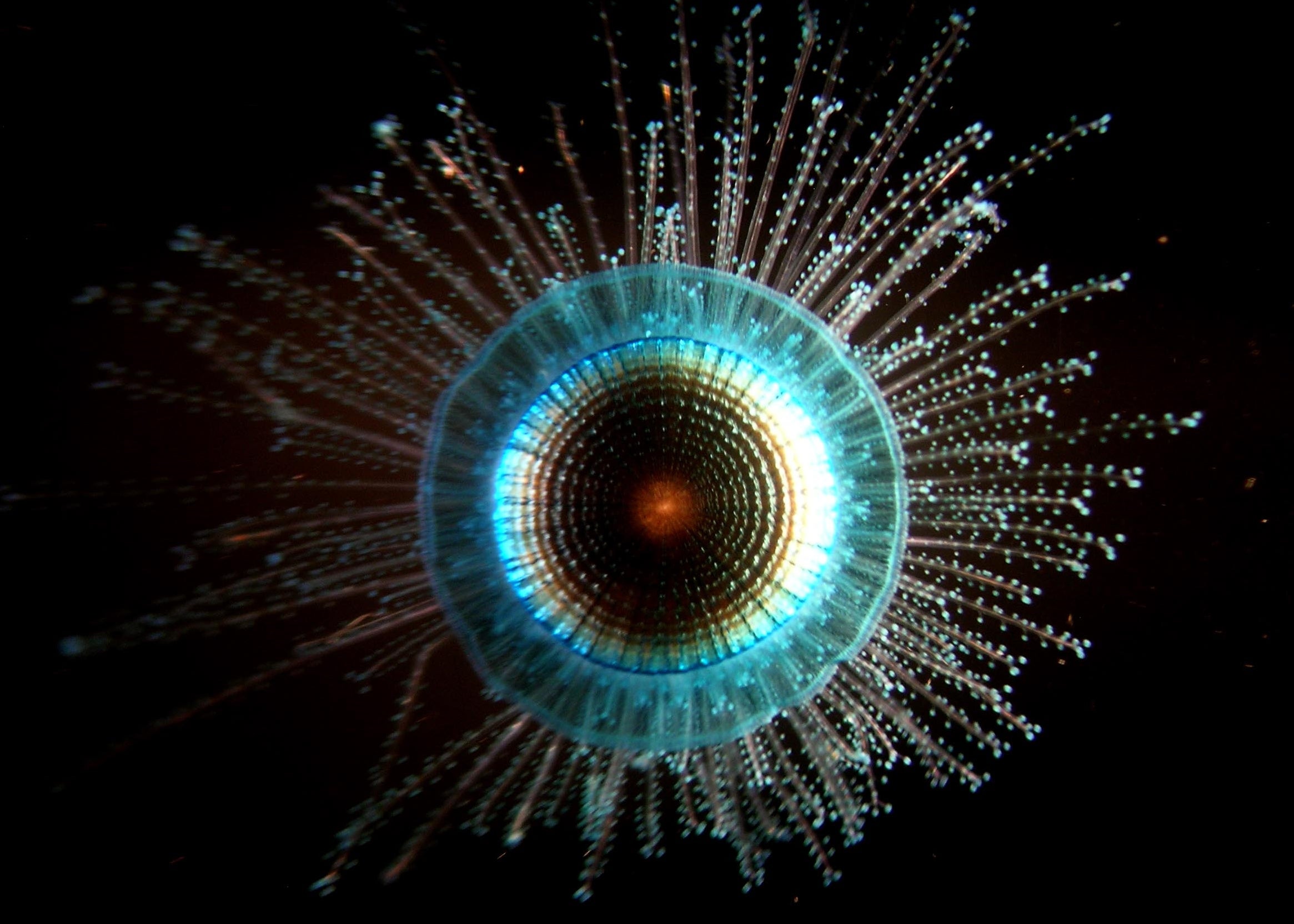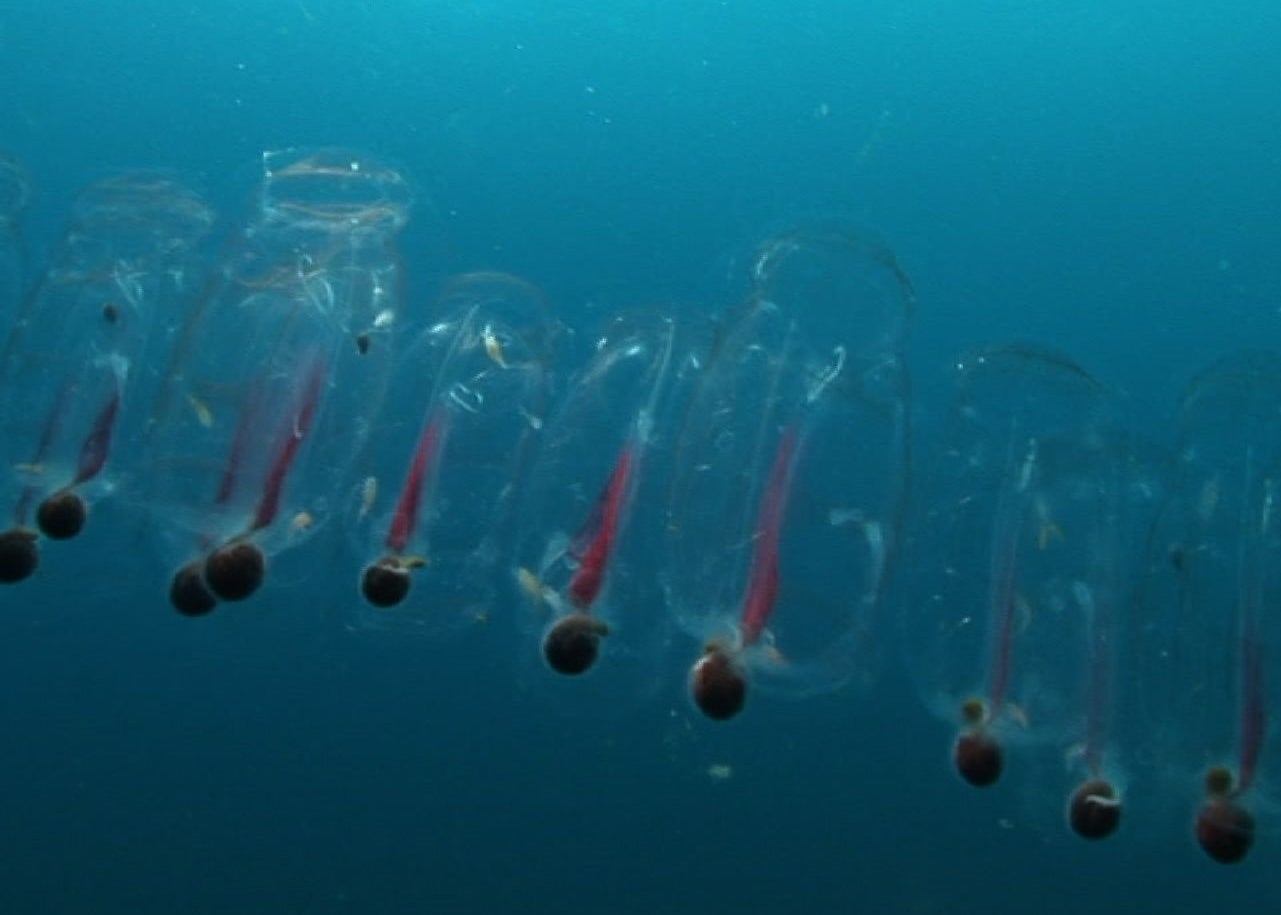 Academic Background
Ph.D., Biological Oceanography, Massachusetts Institute of Technology/Woods Hole Oceanographic Institution, 2010
M.Sc., Marine Sciences, University of South Alabama - Dauphin Island Sea Lab, 2004
B.S., Biology and Child Development, Tufts University, 1999
Professor Sutherland held a postdoctoral scholar position in bioengineering at the California Institute of Technology before joining the University of Oregon in 2011. In addition to her role in the Clark Honors College, Sutherland teaches in the biology department, and is affiliated with the Institute of Ecology and Evolution, as well as the Oregon Institute of Marine Biology. She currently participates in the university's Science Literacy Program, and sits on the steering committee of the Alan Alda Affiliate for Science Communication. Professor Sutherland cultivates ties to the Eugene community, and regularly hosts area high school students for job shadowing events.
Sutherland is AAUS Research SCUBA certified with experience both in blue water and dry-suit diving. She has participated in boat-based field research in the north Atlantic, the Gulf of Mexico, Vineyard Sound, and the Adriatic Sea. She has also worked from shore-based sites, including the Liquid Jungle Lab in Panama, Villefranche Oceanographic Laboratory in France, University of Washington's Friday Harbor Labs, the Marine Biological Lab in Massachusetts, and the Sars International Centre for Molecular Ecology in Norway.
Research Interests & Current Projects
Sutherland's research and teaching interests intersect the disciplines of biology and physics, in order to understand the interaction between marine organisms and their three-dimensional fluid environment, which influences every fundamental activity including feeding and swimming. She primarily studies zooplankton, and in particular gelatinous organisms, using a variety of laboratory and field techniques, including SCUBA diving and flow visualization to understand how organisms manipulate the fluid around themselves during swimming and feeding. Through her research, Sutherland hopes to work with engineers to design an undersea vehicle using bioinspired design principles based on the jet-propelled jelly plankton she studies, which are some of the most efficient and maneuverable organisms on the planet.
Professor Sutherland's research is currently funded by several grants, including from the National Science Foundation, the US-Israel Binational Science Foundation, the Oregon Sea Grant, and the Sloan Research Fellowship in Ocean Sciences, given to scientists and scholars of "outstanding promise." Her current projects include:
Feeding Interactions Between Marine Picoplankton and Mucous-Net Filter Feeders                 
Life in the upper ocean is dominated by microorganisms that are essential to biogeochemical cycling. Chordate, mucous-net filter feeders, including salps, doliolids and appendicularians, have high filtration rates and specialize in filtering and feeding on these minute particles. They feed selectively however, and understanding why and how filter feeders select their next meal is a critical, yet frequently overlooked, aspect of the microbial loop and carbon cycling in the upper ocean. 
Trophic Interactions Between Jellyfish and Ichthyoplankton in the Northern California Current
Large jellyfish dominate the biomass off Oregon and Washington in some years and can interfere with fisheries, but our knowledge of their diet and feeding habits is limited. Most fish species of commercial importance spawn in late spring, and are of a size vulnerable to predation only until early summer. An understanding of jellyfish distribution and predatory impact is critical to predicting current and future food-web interactions off the northwest coast. Through a combination of field video surveys, stratified net sampling and diet studies this research aims to identify which prey these jellyfish prefer, and how their feeding habits vary across location and season. The findings will contribute to our understanding of how jellyfish influence local food-webs.
Swimming Performance of Jet-Propelled Plankton      
Jet propulsion is the primary swimming mode for a wide variety of jellyfish, and propulsion with multiple jetting units is present in salps and siphonophores. Currently, this method of locomotion is not well-understood. Recent developments in high-speed imaging systems and three-dimensional methods allow for a deeper investigation of swimming by coordinated jets. This research aims to understand whether or not colonial organisms benefit from enhanced swimming performance compared to their solitary counterparts. These natural models can ultimately help inform design and development of coordinated, modular undersea vehicles.
Awards & Fellowships
2016-2018: Sloan Research Fellowship in Ocean Sciences
2014-2015: Faculty Research Award, Office of Research, Innovation and Graduate Education, University of Oregon
Grants
2016-2018: Oregon Sea Grant, "Predatory impacts of large medusae on ichthyoplankton in the Northern California Current" (Principal Investigators: KR Sutherland, R Brodeur)
2015-2018: National Science Foundation BIO. OCE., "More than size matters: Selection mechanisms by appendicularians grazing on picoplankton" (Principal Investigator: KR Sutherland)
2014-2015: Oregon Sea Grant Project Development Grant, "Trophic interactions between jellyfish and ichthyoplankton at biological hot spots off the Oregon coast" (Principal Investigators: KR Sutherland, R Brodeur)
2013-2017: US-Israel Binational Science Foundation, "Interactions between marine picoplankton and mucous-net filter feeders" (Principal Investigators: KR Sutherland, G Yahel, Y Tikochinski)
2012-2015: National Science Foundation BIO. OCE., "Influence of organism-scale turbulence on the predatory impacts of a suite of cnidarian medusae" (Principal Investigator: KR Sutherland)
2011-2014: National Science Foundation subaward, "Turbulence and suspension feeding: a new approach using the lobate ctenophore Mnemiopsis leidyi" (Principal Investigators: JO Dabiri, JO Costello, SP Colin) 
2007-2010: National Science Foundation, "Form, function and flow in the plankton: Jet propulsion and filtration by pelagic tunicates" (Principal Investigator: LP Madin)
Selected Publications
For a complete publication list see Professor Sutherland's Curriculum Vitae.
Peer Reviewed Articles
Sutherland KR, Gemmell BJ, Colin SP, Costello JH (In Press), "Prey capture by the cosmopolitan hydromedusa, Obelia sp., in the viscous regime," Limnology and Oceanography.

Costello JH, Colin SP, Gemmell BJ, Dabiri JO, Sutherland KR (2015), "Multi-jet propulsion organized by clonal development in a colonial siphonophore," Nature Communications. doi:10.1038/ncomms9158 PDF

Conley KR, Sutherland KR (2015), "Commercial fishers' perceptions of jellyfish interference in the Northern California Current," ICES Journal of Marine Science. doi:10.1093 PDF

Condon RH., Duarte CM., Pitt KA, Robinson KL, Lucas CH, Sutherland KR, Mianzan H, Bogeberg M, Purcell JE, Decker MB, Uye S, Madin LM, Brodeur RD, Haddock SHD, Malej A, Parry GD, Eriksen E, Quiñones J, Acha M, Harvey M, Arthur JM, Graham WM (2012), "Recurrent jellyfish blooms are a consequence of global oscillations," Proceedings of the National Academy of Sciences, 110: 1000-1005. doi: 10.1073/pnas.1210920110. PDF

Prairie JC, Sutherland KR, Nickols KJ, Kaltenberg AM (2012), "Biophysical interactions in the plankton: A cross-scale review," Limnology & Oceanography: Fluids & Environments, 2: 121-145. PDF

Sutherland KR, Madin LP, Stocker R (2010), "Filtration of submicrometer particles by pelagic tunicates," Proceedings of the National Academy of Sciences, 34: 15129-15134. PDF

Sutherland KR, Madin LP (2010), "Jet wake structure and swimming performance of pelagic tunicates," Journal of Experimental Biology, 213: 2967-2975. PDF