The First Day of the Rest of Your Life
CHC Student Post-Graduation Plans*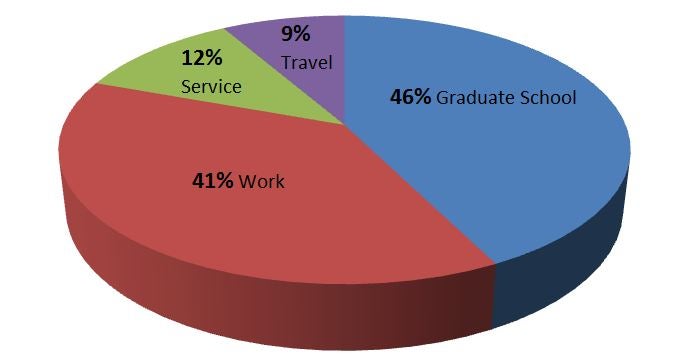 Commencement means 'beginning', the start of something. So why do we use it to describe graduation? Because commencement is a launching point. From there, you shed the student identity that has been with you for so long and join society as a fully-fledged adult.
When you're ready to take this step, whether onto graduate school or into the working world, your Clark Honors College experience will be there to support you.
*Totals in pie chart are more than 100 percent because some graduates plan to do more than one
CHC Goes to Grad School
CHC Graduates are accepted into some of the most prestigious post-secondary programs in their respective fields.
Law School
Yale
Harvard
UC Berkeley
University of Michigan
Georgetown
Medical School
Harvard
Oregon Health & Science University
University of Michigan
University of New Mexico
Ohio State University
MBA
Harvard
MIT
University of Chicago
UCLA
University of North Carolina - Chapel Hill
When All Your Hard Work Pays Off
CHC students consistently receive competitive national fellowships and distinguished scholarships that fund their graduate study.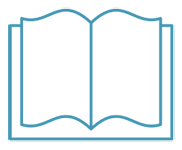 CHC students received 25 distinguished scholarships from 2011–2017, including: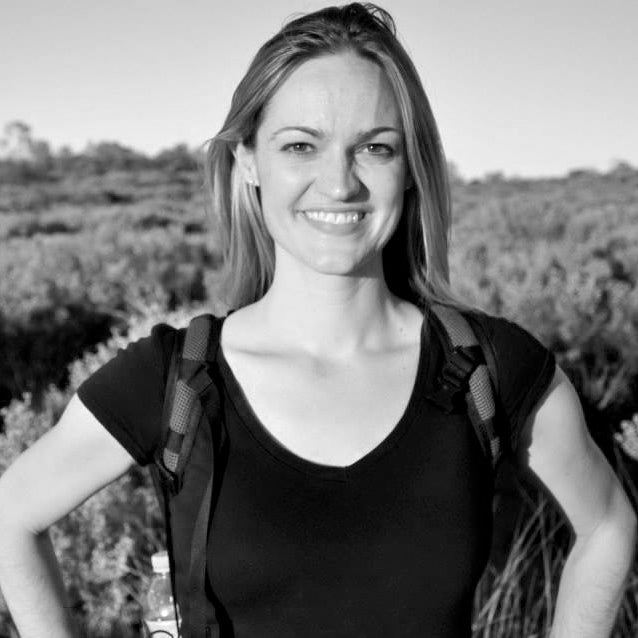 Take It to the Bank
An investment advisor at Goldman Sachs in New York City – previously at the US Department of the Treasury. Maybe not what you'd expect from someone who studied English, Spanish, and Italian, but sometimes we all need to put rigid categories aside and look for the connections rather than the separations.
During her time in the Clark Honors College, Paige Gebhardt, BA '02, ran volunteer programs in local schools, played recreational coed basketball, and drove for Safe Ride—a late night van service for students. She saw these activities as ways to learn, grow, and connect with students outside her major.
As for majoring in English, Paige says "People in business respect it because it's a good basis for writing skills and critical thinking."
Many Paths To Follow
Educators, scientists, entrepreneurs – with over 4,000 alumni, across 77 undergraduate majors, you can find Clark Honors College graduates in every field. Whether they are founding a new winery in Oregon, writing a Broadway musical, or conducting breakthrough cancer research, our graduates share a common foundation in critical thinking, communication, teamwork and problem solving that has benefited them wherever they go.
These are the top declared majors by honors college students in 2016, and examples of the types of jobs that real graduates are getting within their first couple of years out of school. This is just a starting point – they could go anywhere from here!
---
Biochemistry
Research Lab
Graduate School
Professor​
Journalism
Global Advertising Agency
Public Relations Firm
Sales for a Media Company
Business Administration
Marketing for a Sports Team
Computer Software Company
International Economic Development Organization
Global Grocery Retailer
Human Physiology
Medical Research
Graduate School
Biology
Medical Research
Graduate School
Psychology
Research Assistant at a Medical School
Public School Teacher
Political Science
Government Lobbyist
Graduate School
English
Public School Teacher
Director of Youth Athletics
Development for Health & Education Nonprofit
Math
Software Developer
Quantitative Analyst
Graduate School
Economics
Government Health Agency
Global Apparel Retailer
Sales and Marketing Consultant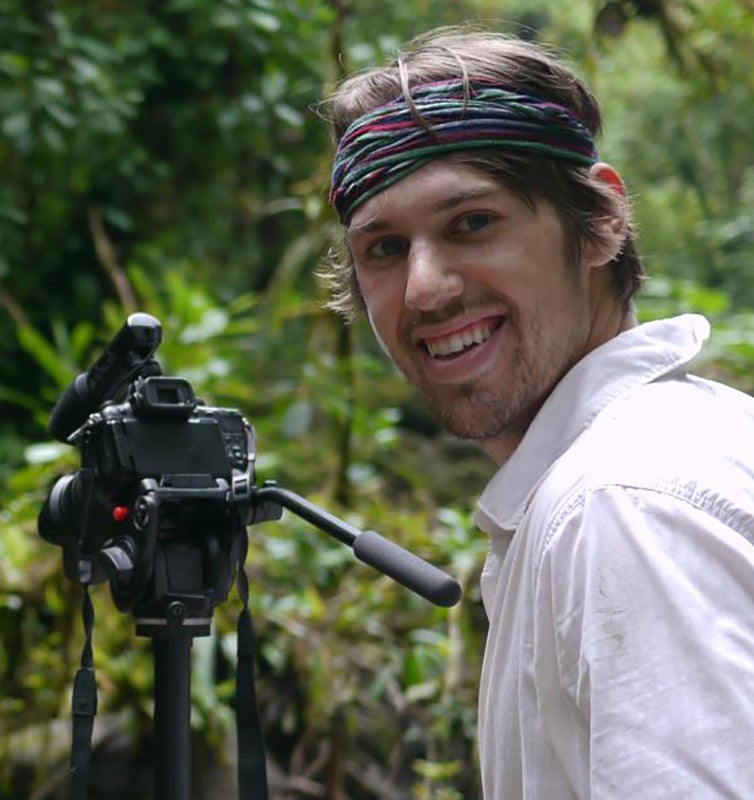 Make Your Own Adventure
Documentarian. Environmental advocate.  Former wildland firefighter. Adam Spencer, BS '10, created documentaries covering topics like the Great Barrier Reef and Peruvian archeology. The camera focused on him in 2011 when a parasite from the Amazon rainforest ate away at his face. YouTube. An episode of the Discovery Channel's Monster Inside Me. Powerful antibiotics. Full recovery, and he continues to make films.
Adam honed the tools he uses every day at the UO, especially in the small classes offered in the honors college. "The professors treated us as equals, respected our thoughts, considerations, and ideas, and encouraged creativity."
Bonus: he forged his own career path using the skills he built here. "I love traveling and have created a career in which I'll get to explore beautiful new places and meet people all over the world and tell their stories."
Giving Back by Paying It Forward
"There are a lot of ways to describe the experience of higher education, but the one I like best is the community of scholars—the universitas magistrorum et scholarium—on which the idea of the university is based. This idea reminds me that the academe isn't something that's locatable, chartable, made up of walls and buildings; it's a community of people who grow together through learning and teaching. Being a part of the community of scholars means the promise of mentorship and also brings the responsibility to do the same for others." —Dana Ponte, BA '02