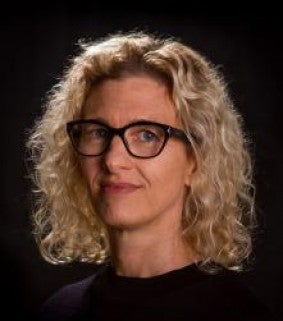 Associate Professor
Landscape Architecture
chan@uoregon.edu | 541-346-2899 |323 Chapman Hall
Spring 2021 Office Hours: (Office hours will be held via the Zoom platform)
Monday 12:00 PM - 1:30 PM
Wednesday 4:00 PM - 5:00 PM
Thursday 2:00 PM – 3:30 PM
Zoom links for office hours are available on the CHC Canvas site.
Research Interests:
Invisible landscapes, mapping, land art, landscape perception
BA, 1993, Hampshire College; MLA, 2000, Cornell. (2001)
Liska Chan served as Head of School of Architecture & Environment 2017-18, Head of Landscape Architecture Department from 2010 through 2015, and will serve as Associate Dean of Academic Affairs for the College of Design starting August 1, 2018.
 
Research/Creative Practice
The theme that runs through the continuum of her creative work, scholarship, and teaching consists of three intertwined lines of practice and thinking. The first line is landscape palimpsests and involves research into and mapping of historical patterns of human settlement and infrastructure that have left both social and physical legacies in the contemporary landscape. The second related component is landscape perception and the deep influences common perceptions and ideals have on how we build places. The third is a pursuit of new mapping methods that combine both measurable and indeterminate (i.e. phenomenological) aspects of landscape. Her creative practice and teaching reference phenomenology, visual studies and perception theory while being grounded in techniques of drawing, art and fundamental spatial design principles. As a faculty member at University of Oregon, her roles in service are guided by the faculty's collective priorities regarding the highest quality education of our students, the value of interdisciplinarity, and the building and fostering of a collegial environment within the Department especially.
Teaching
The focus of her teaching has been to develop an approach that integrates a systematic design inquiry with innovative modes of representation and communication. The notion that the act of understanding landscape must be approached through a systematic inquiry and creative practice continues to motivate her teaching. When pursued rigorously, this inquiry can successfully engage students in a process of creative visual and written critical thinking that helps to frame their own beliefs and values regarding landscape design. In design studios and media courses she encourages a culture of speculation, risk-taking and open dialogue.
Sample Courses
LA 607 Introduction to the Literature of Landscape Architecture
ARTD 510 Machine in the Garden
LA 408/508 Drawing Landscape Space
LA 408/508 Making for Landscapes
LA 610 Landscape Representation Theory Seminar
HC 421 Search.Measure.Stalk
LA 410/510 Walking.Mapping.Photographing