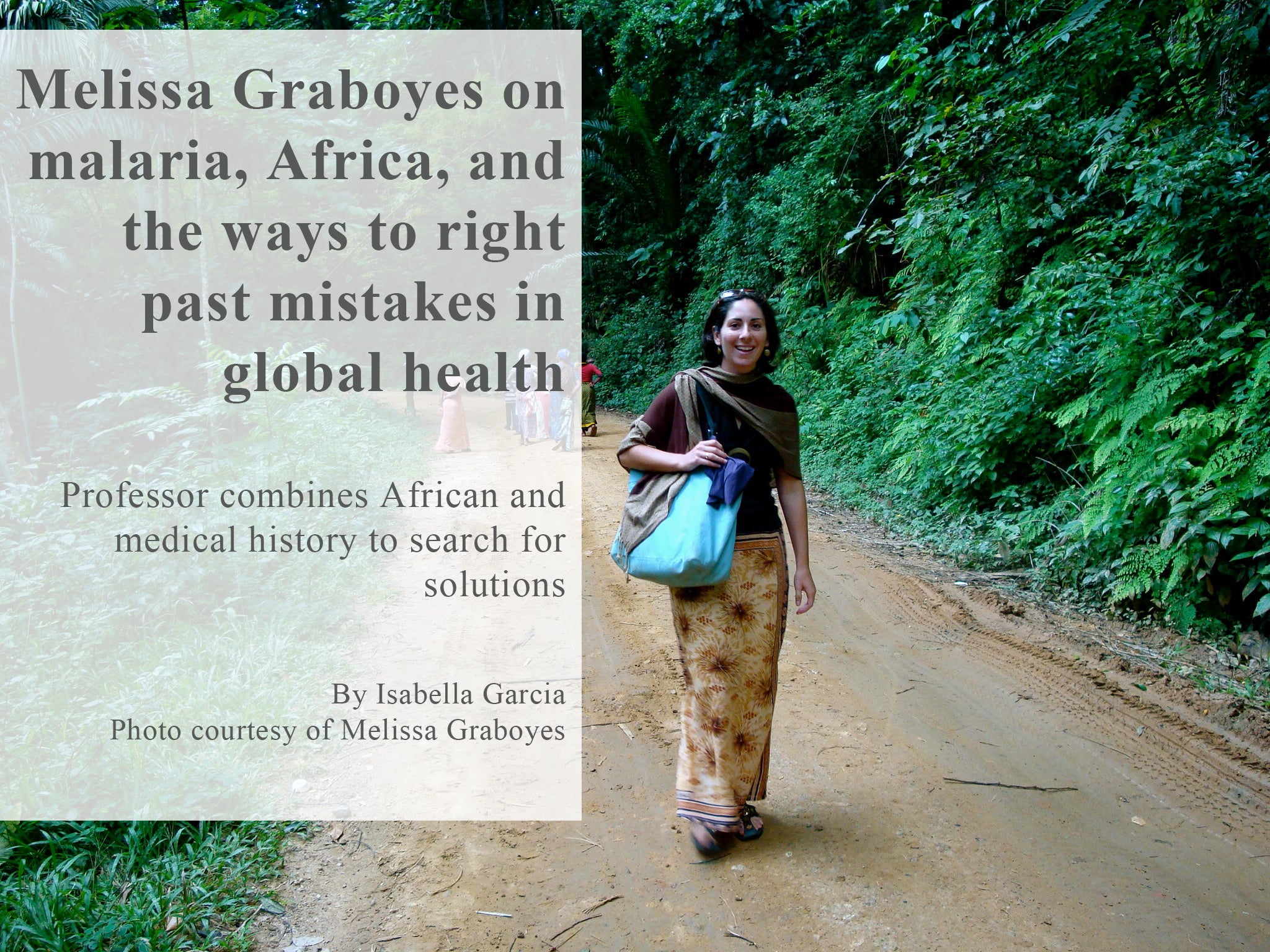 Interdisciplinary research is a hallmark of Clark Honors College and a value that Dr. Melissa Graboyes exemplifies in her work. 
Graboyes is a professor of African and medical history, often combining the subjects to explore the history and ethics of global health efforts in Africa. 
Her current research is on a century of efforts to eradicate malaria in sub-Saharan Africa, specifically on the island of Zanzibar. Continued efforts, funded through the President's Malaria Initiative, the Gates Foundation and the World Health Organization, have failed to eliminate malaria in the region, but the approach to combat the disease hasn't been adjusted to address the failures.
Instead, there is a "blindness to the history" within the health community that has attributed past failings to lack of funding or insufficient effort. Graboyes's research shows that plenty of funding and sophisticated technologies and techniques were used in previous elimination campaigns. The real shortcomings, she said, lie in the very idea: Is it feasible or appropriate to try to eliminate malaria in tropical Africa?
"I think they are setting themselves up to make the same mistakes again because they haven't engaged with the historic realities of past attempts that haven't worked out well," Graboyes said.
She recently received a prestigious CAREER award from the National Science Foundation that will fund her continued research and fieldwork in Zanzibar, and the involvement of dozens of CHC students for five years. One component of the grant is meant to provide students with learning experiences in the field, to engage with the realities of historical and anthropological research. She plans to take four CHC students to work in the World Health Organization's archives in Geneva during spring break in 2020. 
Taking research into the "real world" can give students a better understanding of how they can apply their research outside traditional academic pathways. Graboyes also highlights connections between coursework and real-world research in her Global Health Research Group, comprised of a dozen CHC students she mentors. Students in the group are participating in global health-research projects and writing theses on global health topics, and they will present their work at the undergraduate-research symposium in addition to presenting it at South Eugene High School. 
The research group is a collaborative space where students can learn from one another, particularly about the thesis and the intimidating process of applying for fellowships and competitive scholarships at the University of Oregon and the national and international level. The seniors are able to provide guidance by sharing winning proposals, scholarship-application essays, and other academic materials to provide a guideline for what succeeds.
Graboyes also shares her own drafts of proposals to show what higher academic processes look like. To date, the students in the Global Health Research Group have won funding to support their research with multiple VPRI Summer Research awards, UROP awards, Gilman Scholarships, departmental funding, and CHC Thesis Awards.
During their two to three years in the lab (students can enter as sophomores and juniors and participate until they graduate), students also work on their thesis projects under Graboyes's mentorship. The topics range in subject matter, but all take an interdisciplinary approach to thinking about global health topics.
"The group is very interdisciplinary and unified by students who are interested in thinking about scientific topics in a historical or anthropological frame," Graboyes said. "Not just science as science exists separate from everything else, but how is it embedded in society and culture and history?"