" It is common to have multiple identities in America. Americans recognize your difference and agree or disagree with it. But, at least they acknowledge that different parts of me exist. "
" I just hope that people become more aware that we're just trying to live our lives. I think that's just the main issue today. "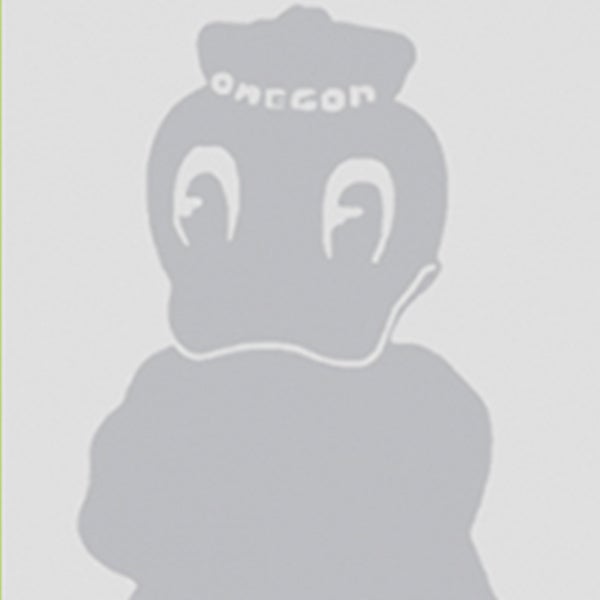 Muslims in the US
Above: Lyanne, born in Dallas, Texas.
"If anybody looks at me, because I wear a hijab, they can tell that I'm a Muslim – it's the main identifier. If I was walking down the street without a hijab and someone looked at me, I can get away with people not necessarily thinking 'oh, she's Muslim'. I feel like it's a very big part of who I am. I have been wearing hijab for ten years, so I couldn't imagine going out in public without it. I'm definitely aware that I stand out in Eugene."
In the Spring of 2017, Professor Irum Shiekh led an interdisciplinary project with Clark Honors College students and the Department of Anthropology called Muslims in the US. The project explored diversity among a people who are largely stereotyped and singled out in the western world.
Professor Shiekh, an oral historian, taught both courses with a focus on learning about Muslim experiences in the US through personal interviews and stories.
"I wanted students to personally experience what it means to learn history by doing a personal interview—in many ways, this process is different to reading and learning from a book," Shiekh said.
The syllabus includes Amani Al-Khatahtbeh's autobiography, Muslim Girl: A Coming of Age, discussions surrounding representations of Muslims in film, and material on Islamophobia.
One assignment during the course was to bring in a current news article to discuss on a weekly basis. During this time, many students brought articles discussing the Trump administration's recent travel ban.
The travel ban on six Muslim-majority countries, dubbed "the Muslim ban," was one of the largest political topics throughout winter and spring terms. The ban sparked large protests across the country and created controversy throughout state and federal government.
"Some of the students shared their anxieties about being unable to go back home, or some of the problems that they may encounter at the airports," Shiekh said. "The students were able to discuss the direct impacts of these policies with the people being impacted, and share their experiences in the class—it was very powerful."
At the end of the course, students conducted their own oral history by interviewing, and photographing, local Muslims about their personal identities, which are often not accurately represented in current media and politics. These photos along with excerpts from each interview were turned into an on-campus exhibit so that the community could see the classes' research.
"The exhibit invites the audience to read the narratives along with the photos and explore the agency of interviewees in exploring the multiplicity of their identities," Shiekh said.
The Muslims in the US photo exhibit is showcased in the UO's Global Scholars Hall, and open to the public through October 31st.
 
On October 27th professor Shiekh will be hosting a day-long symposium on Islamic Feminism on the UO campus, in conjunction with fall-term courses she is teaching in the honors college. Community members are invited to attend and participate. Working with the Rutherford Middle East Initiative and the Muslim Student Association, the symposium will bring together scholars, academics, and activists to discuss ongoing debates on the topic of Islamic feminism, and to highlight the contributions of Muslim women's activism in the areas of law, democracy, economics, and spirituality.
For more information contact Irum Shiekh.
---
Irum Shiekh is a professor of ethnic studies and an affiliated faculty member with the Clark Honors College. She is also a filmmaker and oral historian. Her research centers around issues of social justice, gender, immigration, civil liberties, political activism, and labor.
From 2009 to 2011 Shiekh was a Fulbright scholar in Palestine where she taught courses about Palestinian Cinema and about the images of Arabs and Muslims in Hollywood films. Currently, she is working on a documentary about the 9th floor of the Metropolitan Detention Center in Brooklyn, New York and a documentary about the Muslim matrilineal culture in West Sumatra, Indonesia.


Fama
Birthplace: Ifo Refugee Camp, Kenya
---
" A lot of times, because of the misconception of Muslim women, people are surprised when I say, 'I am a Muslim, and I am a feminist.' "

Mariah
Birthplace: Guadalajara, Mexico
---
" My identity is not a question, my identity is my statement. "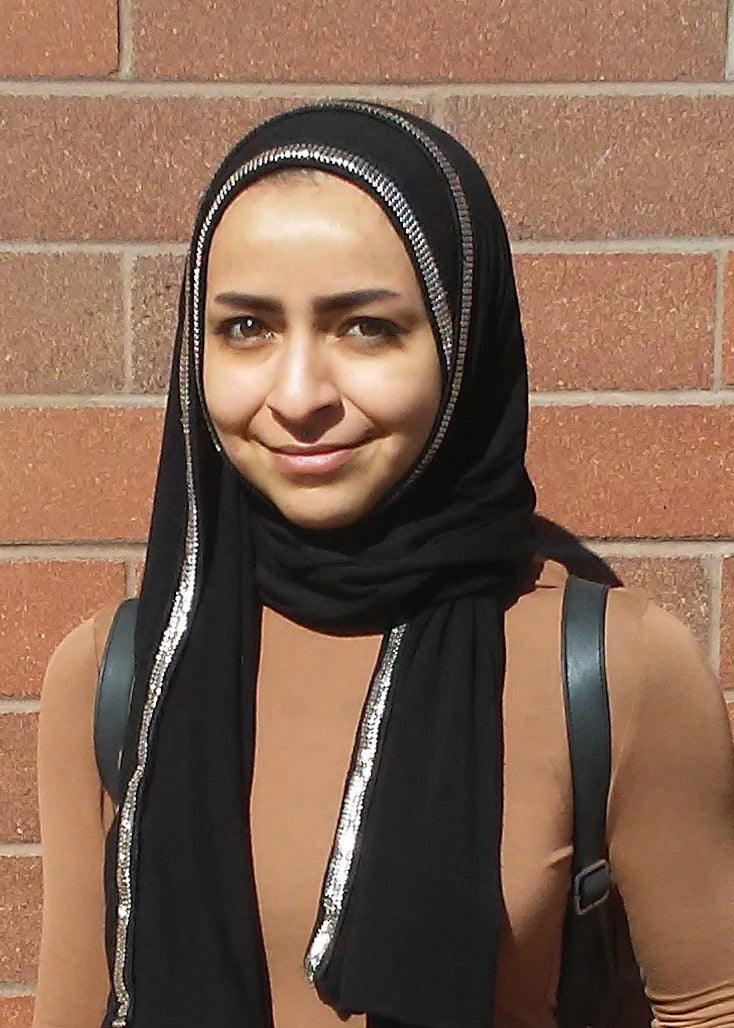 Mayra
Birthplace: El Paso, Texas
---
" Well, 9/11 happened around sixth grade; before that, I didn't even really know I was Arab. I didn't know! I didn't think about it; it didn't even occur [to me]. "
Héline
Birthplace: France
---
"It is common to have multiple identities in America. Americans recognize your difference and agree or disagree with it. But, at least here they acknowledge that different parts of me exist. "

Sara
Birthplace: Portland, Oregon
---
" I'm Iranian-American... actually, I'm the hyphen in Iranian-American. I would like to marry someone 'like myself'; not an American. Not an Iranian. But an Iranian-American. "
Rawan
Birthplace: Kuwait City, Kuwait
---
" I just hope people become more aware that we're just trying to live our lives. I think that's just the main issue today. "

Abdullah
Birthplace: Najran, Saudi Arabia
---
" Don't judge me on my religion, get to know me first, learn from me and teach me about you, and we'll make the world a better place. "
Asia
Birthplace: Lahore, Pakistan
---
" I moved to the US to live in a country where there is a clear distinction between religion and state, and to raise our son in a peaceful environment, where there is freedom of speech and to provide better social and economic opportunity. "