Three CHC first-years land FYRE Scholarships for research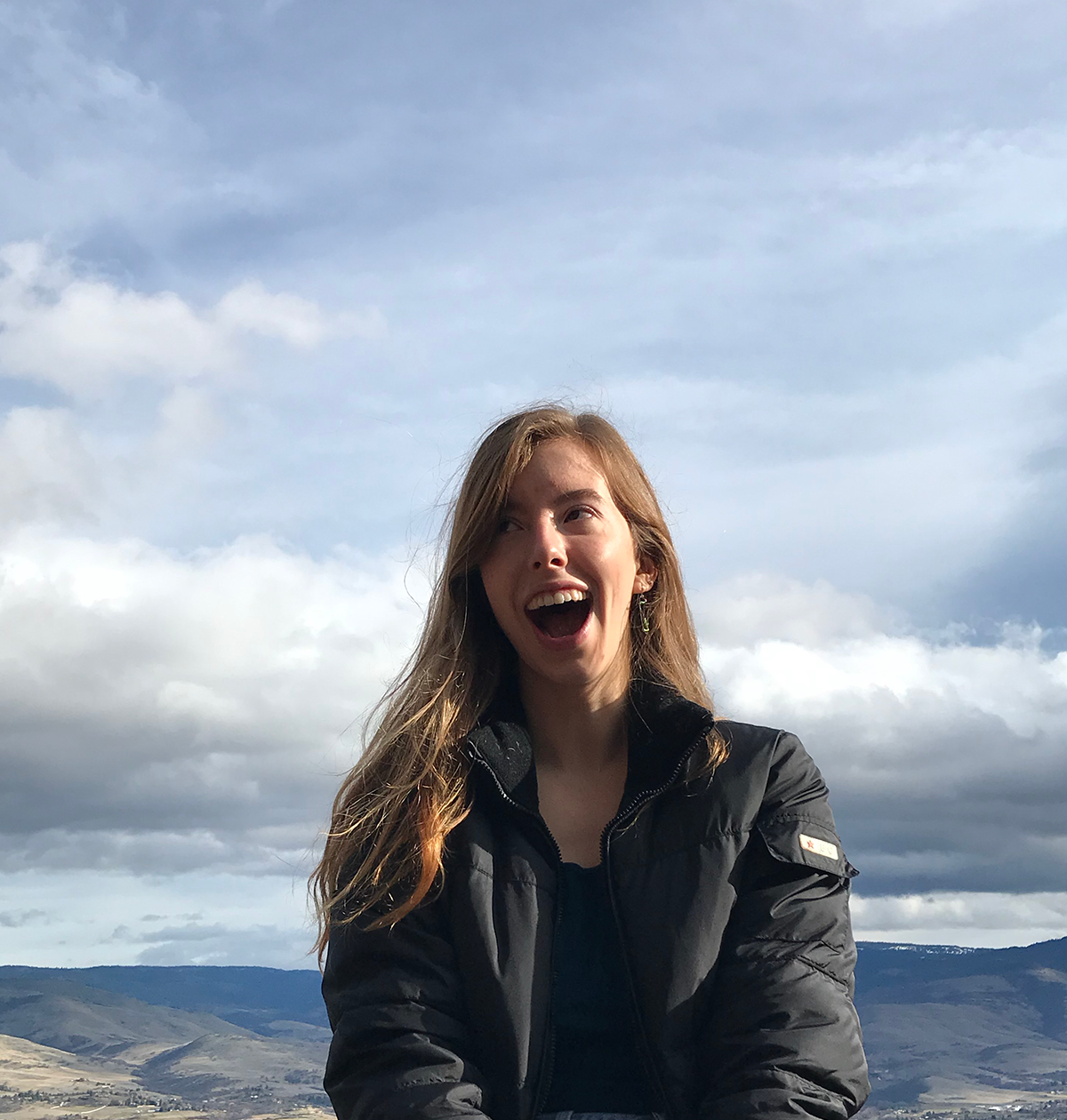 Nicole Mullen
Julia Lo
by Lauren Bruce, CHC Communications
This summer, three CHC freshman will be conducting research through a new scholarship awarded by the Center for Undergraduate Research and Education (CURE), called the First Year Research Experience (FYRE) fellowship. The recipients are Nicole Mullen, Lucy Roberts, and Julia Lo.
FYRE recipients conduct research in the summer for eight to ten weeks, giving them the chance to experience being a full-time researcher. Separate from the Summer Undergraduate Research Fellowship (SURF) which is open to all undergrads, FYRE is specifically for first-year students to encourage them to apply for undergraduate scholarships and begin experiencing the research process in their first year.
Julia Lo, 19, a biology major, will be working on a team researching meiosis, the process in which sperm and egg cells divide to produce new cells which pass on genetic information to an offspring.
Lo explains that during meiosis, chromosomes will intentionally form breaks, known as double strand breaks (DSBs). These "breaks" can be repaired two different ways, as a crossover or non-crossover event. Crossovers are necessary to promote genetic variation, maintain genomic integrity and ensure proper segregation during meiosis. Currently, there's no explanation for why a break in a chromosome is repaired one way or another, it's only confirmed that it's intentional. Lo will be working closely with a graduate mentor Zac Bush who will assist her in answering this question.
"I think [undergrad research] is really important because if you can get people started in research as an undergrad just imagine how prepared they will be when they're a graduate," Lo said. "The sooner you start the more you'll be able to understand and the farther ahead you will be."
They will work on answering this question on meiosis by looking at wild type and met-2 mutant C. elegans in worms. Lo said she credits the research idea to graduate student, Zac Bush, a mentor who will be working with her throughout the summer.
Lucy Roberts, 20, took a gap year in Thailand before joining Spatial Data Science, a relatively new major at UO, which focuses on mapmaking. Roberts' research for the FYRE scholarship focuses on change in glaciers in Greenland.
"We're updating a previously published article in order to get a better idea of how the currents move and how icebergs drift along a specific fjord," Roberts said.
Roberts explains that as an ice sheet melts, the freshwater of the glacier mixes with the saltwater of the ocean making it less salty. Because the wildlife needs a certain salinity to live, this has a major impact on the environment.
"I really wanted to get a better sense of how to work with geographic data and how the environment is going to impact out lives with climate change," Roberts said. "From working with this project I've gotten a better understanding."
She will work through the summer in Professor Dave Sutherland's lab in the Earth Science department at UO. Since January 2020, she's been working with data that was collected by Professor Sutherland's team in Greenland. By putting GPS monitors on fjords along Greenland's coast they collected data on the ocean's currents.
"I am excited to actually be able to dedicate myself to this project," Roberts said. "I feel really honored and excited that I get to contribute to it in my own way."
Nicole Mullen, 19, is a biochemistry major studying general science and sociology. This summer she will be developing curriculum for use in graduate teaching programs that promotes the value of philosophical discussion in kindergarten through twelfth grade  classrooms. Her research will seek to answer what is the value of philosophical learning for children?
"Giving children the opportunity to tackle questions often seen as too complicated or complex gives children confidence while developing their critical thinking skills and imagination in a way standardized testing and rote memorization do not," Mullen wrote in her proposal for the FYRE fellowship.
Mullen will be working with experienced professionals in educational and philosophical fields to develop this curriculum. Potentially, a portion of the curriculum will be online due to advances of COVID-19.
"If I had been taught that I could question things in a philosophical way, I feel that would have been such a valuable experience for my education," Mullen said.
Mullen's experience creating English Language Development curriculum, along with being a student tutor ­in high school, and the support from CHC professor Dr. Caroline Lundquist has prepared Mullen for the work ahead of her. She's looking toward the experience in the summer.
"I want to make a net positive on the world," said Mullen.