Family members are crucial to the academic and personal success of our students.
You have played a pivotal part in supporting your student to become a member of the Clark Honors College community. We invite you to become part of our community as well!
Stay Connected
Subscribe to our quarterly newsletter and receive regular updates on the latest activities in the honors college, invitations to family events and tips for helping your student navigate life at the University of Oregon.
Upcoming Events
IntroDUCKtion, the summer orientation program for incoming students and their families, is now underway.  We encourage you to visit the following links to stay informed:

The Clark Honors College community, and the wider University of Oregon community, are working hard to put plans in place for fall term.  We don't know yet exactly what that will look like, but will share details as soon as they are made available.  Thank you for your patience and understanding!
Resources
UO Parent and Family Programs has created a podcast, Flock Talk, for parents and families of new students.  They share practical information about students' transition to college, covering housing and roommates, financial aid and scholarships, and much more.  Stream or download past episodes here, and subscribe via Apple Podcasts, Google Postcasts or Spotify.
Make sure your student knows that the information they need is easily accessible!  One Stop provides students with 24-hour access to help with registration and classes, advising, financial aid, housing, wellness and safety, campus life and much more.
There are pages for parents as well!
https://www.uoregon.edu/parents
https://families.uoregon.edu/resources
Contact Us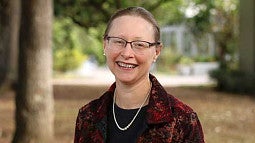 Elin England, Alumni & Parent Outreach Program
eengland@uoregon.edu | 541-346-2995