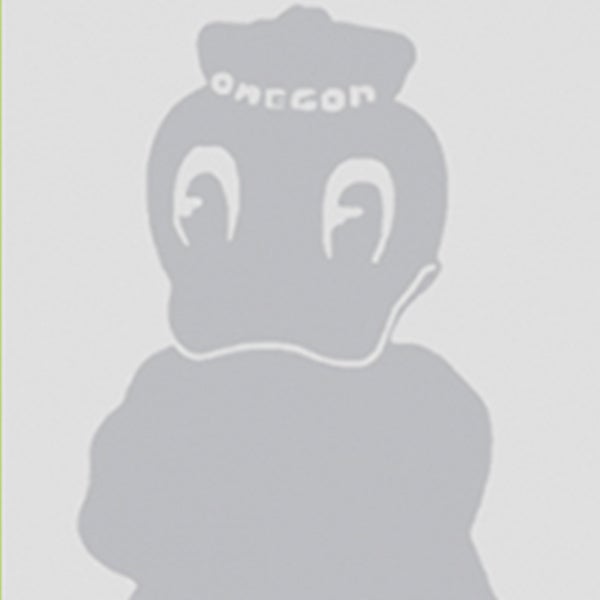 Patagonia For Sale
"El guacho es una especie en peligro de extinción."
"The gaucho is an endangered species."
Gilberto Chacano is a talented man with an insurmountable problem: he was born too late. His world is of the vast campos of Chile's central Patagonia, in one of the least-densely populated of humanity's frontiers, where he learned to raise sheep and build fences.
He was the top student at his agricultural high school. Before turning 30 he became the manager of an industrial-scale ranch near Punta Arenas, where shepherds from Scotland, Germany, Spain, and Belgium emigrated. Chacano is proud to have been one of the few non-European foremen there. He moved on to spend ten years managing the Baker River ranchers' union, near Cochrane; he brokered deals for his community to export wool to Chinese markets and secured grants to purchase heavy machinery and diversify production.
He was the head gaucho in one of the most rugged regions of rugged men and women, where life is only possible through resolute self-sufficiency.
As a confluence of economic and environmental factors bring fundamental changes to Patagonia, however, these adaptive, inventive sons and daughters of pioneers are struggling to give their culture a future.
International wool markets are depressed. A short hundred years of ranching these glacially carved mountainsides have stripped their soils of productive nutrients, and they tolerate fewer sheep each season. The region's glaciers – the water reserves for these agricultural lands – are rapidly melting as the climate warms up, and delivers unpredictable rains and less snow.
Most devastatingly, few children here envision their own future as one of agriculture and isolation. They are connected to the world. Curiosity insists. Chacano grew up on a frontier where he did not taste honey until he was eight years old; yet today, eight-year-olds here share honey badger memes, connected to a world of culture and commentary.
This story is becoming a commonplace tragedy throughout the world: globalized ideas and markets disrupt bucolic fantasies, spurring rural populations to abandon their homelands, giving way to massive land grabs and extractive industries.
It's happening in Oregon, too, as revealed by a September 2016 Oregon State University report: "The future of Oregon agriculture—and the economic, environmental, and other benefits it provides—depends largely on a successful transfer of farms to a new generation of farmers."
Is it a global phenomenon that our generation is unwilling or unable to spend our lives with our hands in the dirt? Are we priced-out of retiring farmers' farms? What will happen to the lands that nourished us?
I grew up in rural Oregon and now live in Patagonia, so I'd like to find hopeful answers to these questions. I grew up at the edge of a forest near the McKenzie River among a patchwork of hay farms. I headed downstream to study journalism and Spanish at UO,  combining those studies for my honors college thesis - making a documentary about tourism and development in the Galápagos Islands. Since graduating I've spent most of my career traveling throughout Latin America producing promotional materials for non-governmental organizations working on environmental and social justice causes.
I've worked with indigenous Machiguenga communities in the Peruvian Amazon studying Scarlet Macaws, and interviewed Aymara llama farmers of the Bolivian Altiplano about their climate migrations and cultural changes. I worked in the only Spanish-speaking African nation, Equatorial Guinea, documenting the bushmeat trade of endemic primates including the Bioko Island drill. While my wife studied conservation biology in graduate school, I fact-checked documentaries for the National Geographic International Channel and covered politics in Washington D.C. as a reporter. When my wife finished her degrees we were ready to get out of the city – and politics! – and we found jobs together here in Patagonia.

Now I lead a study abroad program in Patagonia for Round River Conservation Studies, a US-based non-profit and NGO that works with community groups to develop landscape-scale conservation management strategies. We take students from a variety of universities all over the US backpacking throughout Patagonia to be our on-the-ground research team. Only through understanding natural processes can we guide policies to manage and protect them, and there are a lot of unknowns in this vast wilderness.
We primarily focus on mapping populations of huemul deer, a critically-endangered species that's a beloved symbol of Chile. We've followed their tracks deep into impenetrable forests, crossing mountain passes where humans have never been. Knowing where the huemul live, how many there are, and what habitat they prefer provides the foundation for ensuring their survival into the future.
Increasingly, we are finding many huemul on private lands, leading us to work hand-in-hand with gauchos like Chacano.
These Patagones are part of the terrain. Their hospitality is tremendous. They bring lambs on backpacking trips to cook asados and share with us in camp. They love their land, and even though we come as foreigners with a conservation mission, they love us, too.
And while I mourn the forests these gauchos burned to carve out their farms, and hope for native guanacos to replace their sheep as the main grazers of these hillsides, and cannot respect a man who would shoot a puma rather than shepherd his flock, I nevertheless find myself trying to help save their way of life. I am a conservationist, and as my friend Gilberto Chacano puns, "the gaucho is an endangered species."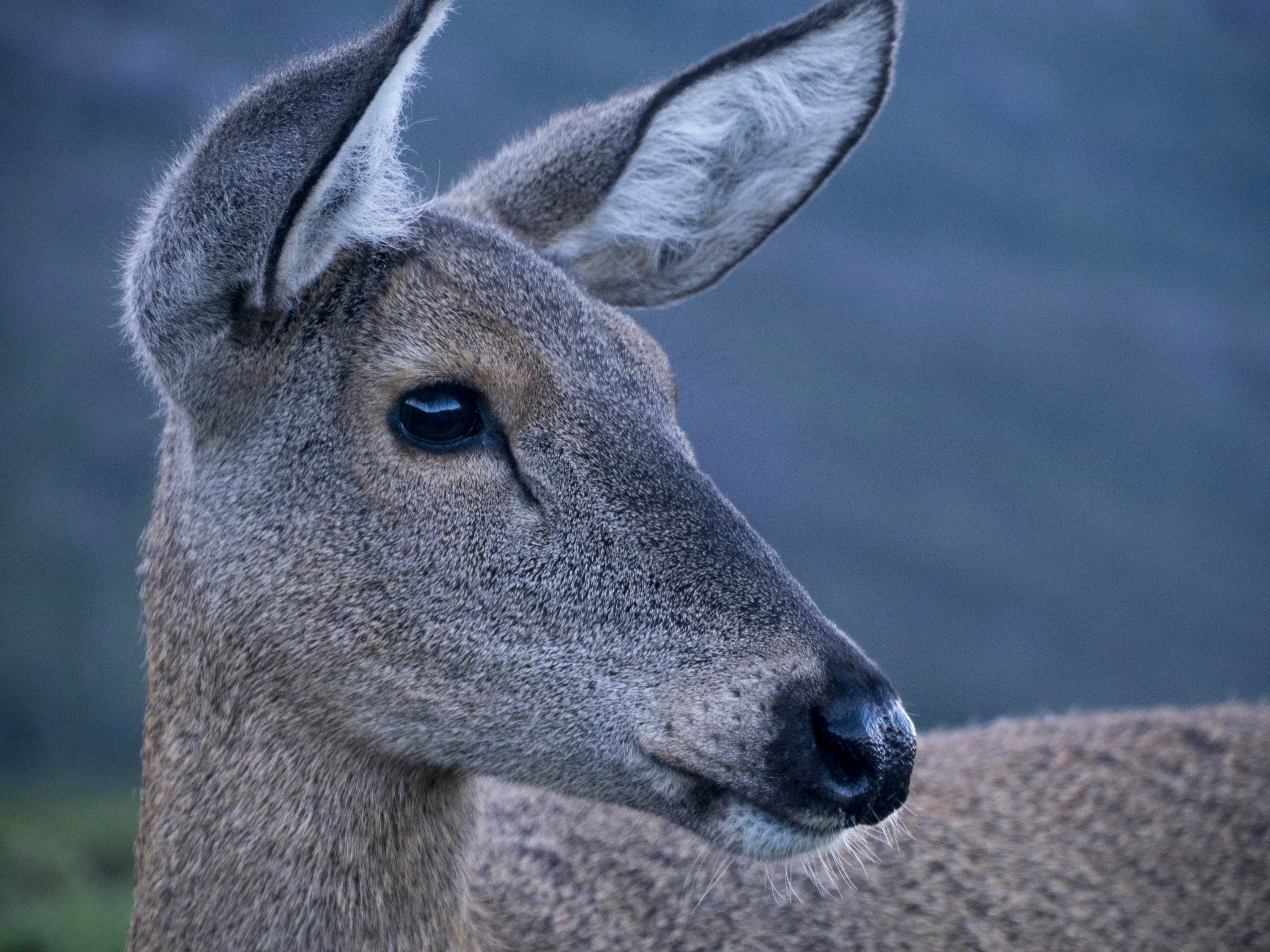 Huemul Deer
The Huemul deer (Hippocamelus bisulcus) is a notoriously evasive occupant of the Patagonian Andes of southern Chile and Argentina – so renowned for its mountain hardiness that it appears on the Chilean seal.
It is critically endangered, with official population estimates ranging from 1,500 to 2,000 individuals – a 99% drop since the arrival of Europeans to South America. As colonists pushed into the mountain valleys of Patagonia, burning forests to create lands for cattle grazing, the huemul lost over 50% of their habitat. The species is now divided into three genetic populations. The Aysén Region of Chile comprises a large portion of the huemul's current range. Protected areas encompass over half of Aysén's territory; although the Chilean Forest Service considers huemul conservation a priority, timber management, guarding Chile's Northern and Southern Ice Fields, and preparing for a developing tourism industry also represent powerful – and often competing – interests.

Just as it was for the huemul, habitat loss and habitat fragmentation may spell the end of the gaucho.

Patagonia is for sale. As land values rise and as younger generations move away from farming into city-based livelihoods, local families are selling millions of acres of land, in a market where often the only buyers are wealthy foreigners or city folks who do not plan to work the land, or even live on it. The movement poses an identity crisis for the Aysén Region of the Baker River, as a fiercely independent people are wholesaling themselves into fiefdom.
Just as in Oregon, the buyers of these huge tracts of land are outsiders and conglomerates. They are not buying a home to cultivate – they are investing. Two of the wealthiest men in Chile, Andrónico Luksic Craig and Enrique Alcalde Undurraga, are buying up entire regions. The gauchos will find themselves working their lands for others, on their orders – and that's only if their new landlords wish to continue farming operations; our organization and many of the people we work with fear they'll implement other, extractive regimes, and that's another reason why we're working to help the lands stay in locals' hands.
We hope we can protect the huemul deer from an uncertain future by prolonging the gauchos' role in administering their lands. We've spent months on their vast campos looking for huemul, identifying good habitat. Our new challenge is exploring how locals can manage their farms to facilitate the recovery of huemul populations, improve their yields, and augment their incomes with nature-based and cultural tourism.
We aspire to strike a complex balance between agricultural renewal and land-use restrictions, and between protecting the region's isolationism while trying to bring tourists to farms on the fringes of the Patagonian Southern Ice Field to observe cryptic deer and hike to dying glaciers with cowboys from another time.
Because we are so strongly united by our love of these places, by the power of the mountains, the freshness of crisp, clean air, and the rejuvenation of glacial streams that you can drink from straight, we are confident of our success. Every breath feels like victory. And maybe Gilberto Chacano is exactly the right man for this time.
Gilberto currently makes his living as the manager of the collected farms of Enrique Alcalde Undurraga, and will outmaneuver the challenges of his generation.

He knows how to manage people, and is of them. He will find new markets for his wool, guarantee the highest-quality product, and find ways to cut costs. He will fortify his degraded soils and supplement his livestock's diet. He will irrigate and build reservoirs to account for climate change. And he will conserve wetlands and manage his farms to protect huemul habitat, searching for a more holistic balance on his properties.
I've learned a lot from Gilberto about his culture, so connected to the landscape. Working in Patagonia as a conservationist, I've learned you cannot disconnect human wellbeing and nature's wellbeing, especially when making tough decisions as an outsider, and when connecting to the love of land that already flourishes is the best way to ensure the lands are safe.

I've learned to find common ground in sharing my own astonishment in the power of these landscapes, and the ingenuity of biodiversity – the tenacity of life – and that I can inspire others who see glaciers every day to relive the excitement through my seeing them for the first time. I've learned that a respect for the landscape is not enough – you have to earn the trust and respect of the people who make their homes in it, and I've learned that people are innately good-natured and are adaptive and receptive to new ideas, even if they're from an old way of life.
As Gilberto likes to joke, holding up his iPhone, "¡Que gaucho moderno! (What a modern gaucho!)," and I know he'll continue to succeed in finding joy even as his world changes.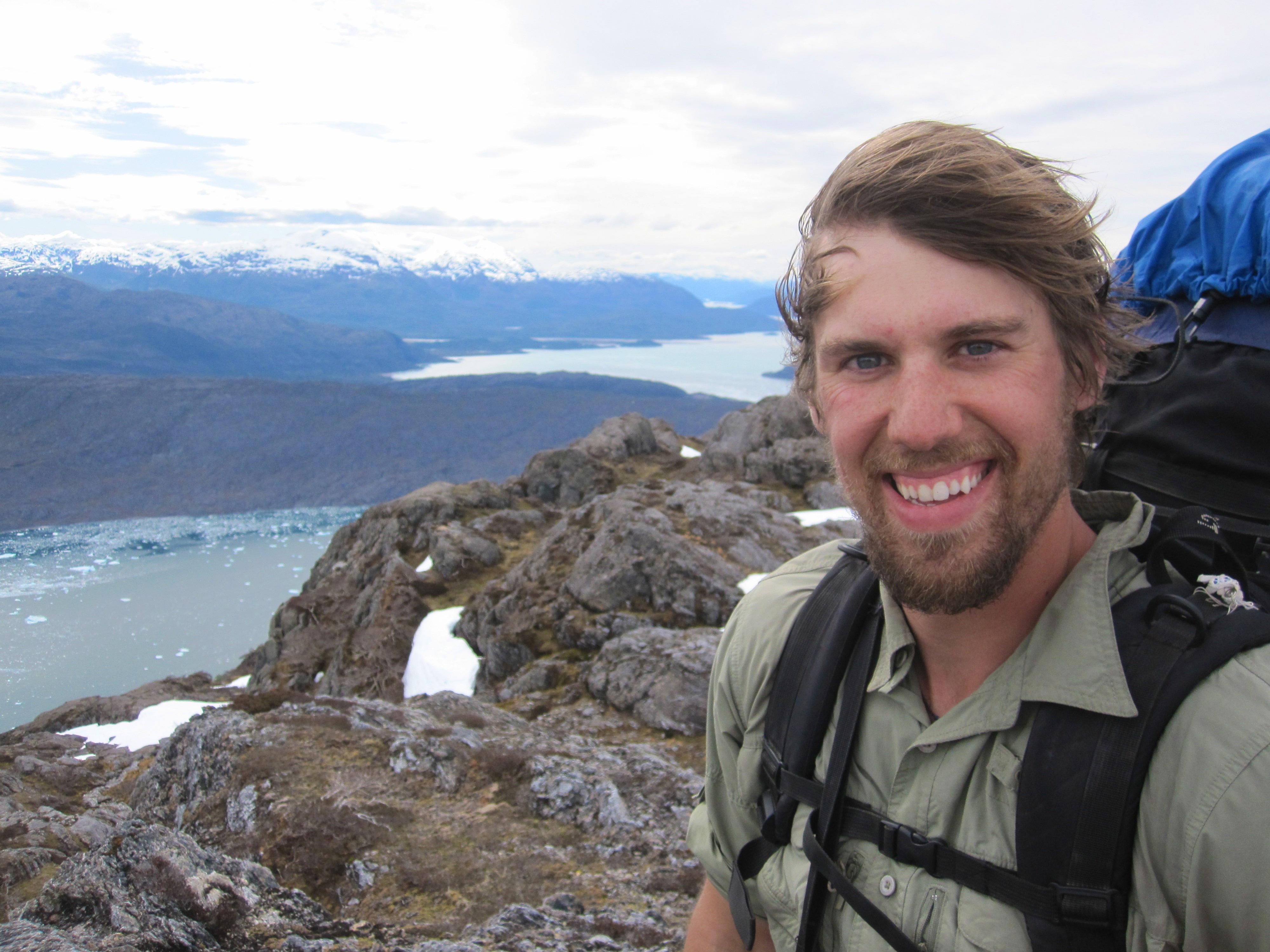 Author Bio:
Adam Spencer '10 is a Clark Honors College graduate from Walterville, Oregon. For his honors thesis, Adam made a series of documentary shorts about tourism and development on the Galapagos Islands. Along with his work teaching for Round River Conservation Studies, Adam is working on a documentary about a group of young kayakers who traveled down the Baker River to reflect upon the region's history and future, and an educational virtual reality tour of Patagonia's glaciers to take around classrooms in the region.