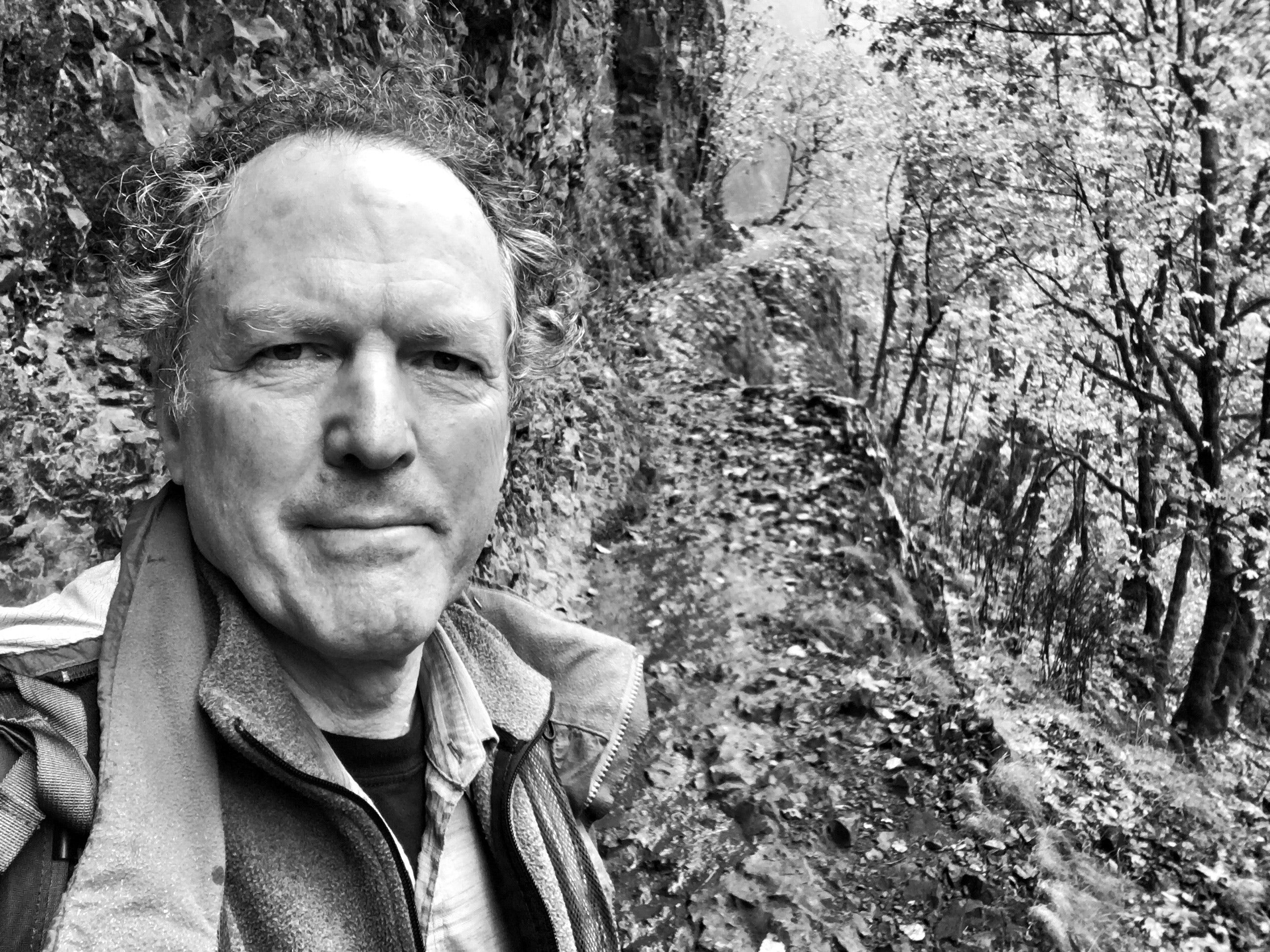 Think of Kim Stafford, Oregon's ninth poet laureate, as a host. Not to a party or event, but as an ambassador to civic duties.
"My job as Oregon's poet laureate is to invite everyone to consider the pleasures and rewards of a writing practice," he said. "How else can be we bring our best voices to citizenship?"
Stafford, an alum of the UO, is visiting campus Monday, April 15, for a conversation with Clark Honors College students in Chapman Hall and a public reading that evening in the Knight Library. 
The role of the Oregon poet laureate highlights the importance of poetry to the state, as well as showing how poetry can unite and engage Oregonians with the community around them. Stafford, an associate professor and director of Lewis & Clark College's Northwest Writing Institute, frequently writes about political, ecological and economic problems, but he uses his words to point to cultural solutions.
"Poetry is our native language," Stafford said. "We begin with imaginative experiments as children, and lyric language can be a realm of delight throughout life. For adults and communities, poetry can help us be more open to new ideas, emotionally informed and buoyant in responding to challenges. In a society of diverse backgrounds and perspectives, poetry builds community."
During his visit to the UO, Stafford will attend professor Barbara Mossberg's Eco Literature course to discuss students' work and speak to the power of poetry. Mossberg regularly hits on the influence of poetry in her teaching, citing Percy Bysshe Shelley's famous quote that "poets are the unacknowledged legislators of the world."
"My research is about the unlikely role of poets in law and policy," Mossberg said.
In her work, she is able to trace changes in legislature back to specific lines and verses of impactful poetry that shaped public opinion.
"I believe that poetry is that powerful, and I believe that Kim Stafford puts that into practice," she said.
Stafford's return to campus is an opportunity for students and the community to learn from the state's poet how put the power of their voice into action.
"If there is one thing I learned in my 12 years at the UO," Stafford said, "it is that writing is the friend that never leaves me — as a learner, as a teacher, as a citizen."
Honors college students can attend a conversation with Stafford in the Chapman Hall library from April 15, 3-4 p.m. on Monday, April 15. Stafford will also have a live reading of his poetry that is open to the public on Monday, April 15 from 7 to 9 p.m. in the Knight Library Browsing Room.
—By Isabella Garcia, Clark Honors College