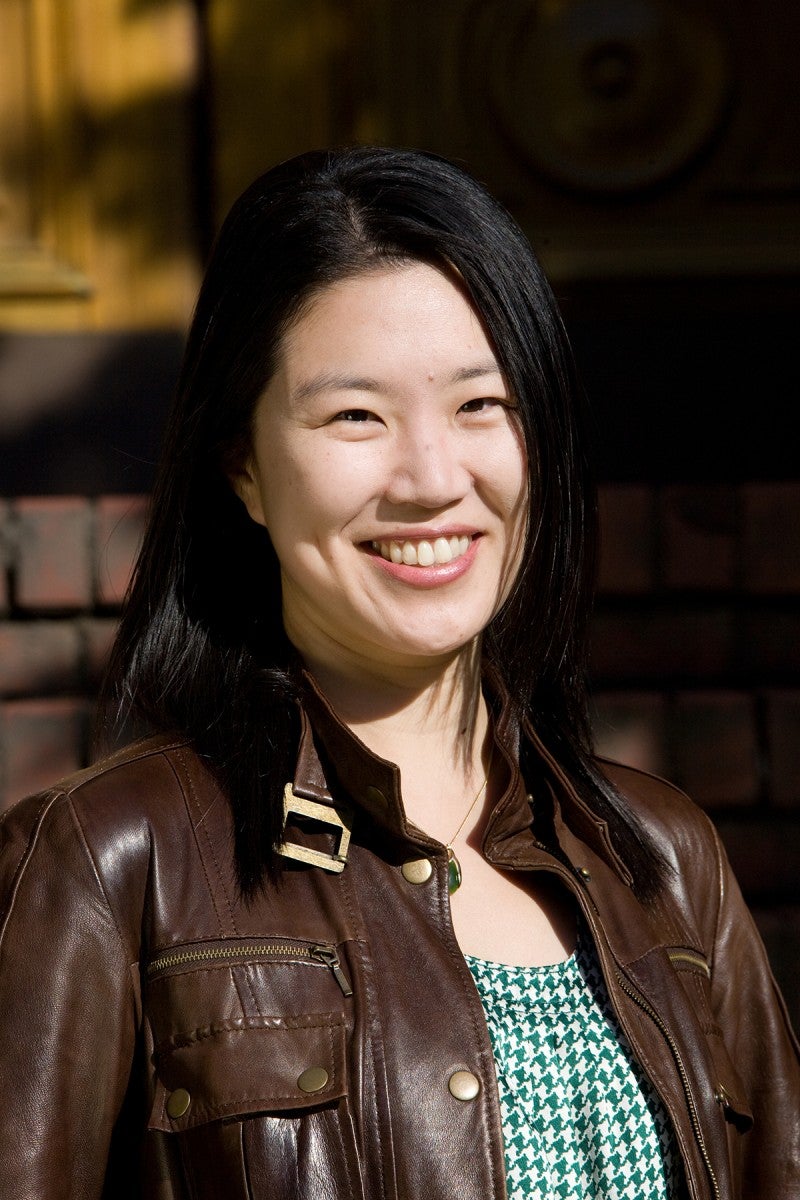 Associate Professor of Literature
susannal@uoregon.edu | 321 Chapman Hall
Spring 2018 Office Hours: Thurs & Fri 10:30am - 12:30pm (please schedule in advance via email)
Curriculum Vitae

ACADEMIC AREAS: Russian Literature, History, and Culture; Russian-Asian Cultural Interaction; Korean Studies
Past Courses
HC 221H Sacred Texts: The Bible and The Quran In Literature and Film
HC 221H Where I'm From. Who I am: Stories of Migration in World Literature
HC 222H Tradition and Innovation: Literature from Western Europe and Russia (17C, 18C, 19C)
HC 223H Loose and Baggy Monsters: Crime and Punishment and Anna Karenina
HC 434H/421H From Pushkin to Viktor Tsoi: Russian, Soviet, and Post-Soviet Literature and Culture (1830s-1990s)
HC 434H/421H Selections from Russian Literature (19C-21C)
Academic Background
Ph.D., Slavic Languages and Literatures, University of California - Los Angeles, 2006
M.A., Slavic Languages and Literatures, University of California - Los Angeles, 1999
M.A., Russian Language and Literature, Korea (Koryo) University (Seoul, Korea), 1998
B.A., Russian Language and Literature, Korea (Koryo) University (Seoul, Korea), 1996
Prior to joining the Clark Honors College Professor Lim taught in the Russian and Russian Studies department at Wheaton College. In addition to her honors college courses, Lim also teaches in the Korean Studies, and Russian, East European and Eurasian Studies programs at the University of Oregon. Her research and teaching interests include a wide range of topics, such as Russian literature and culture, postcolonialism, nationalism, transnationalism, race, American students and global literacy, Korean literature and culture, K-Pop, East Asian modernity, and the translation of modern Korean literature into English.
Professor Lim sits on the advisory boards for the Oregon Humanities Center, the Center for Asian and Pacific Studies, and the Korean Studies Committee, as well as serving on the user group for the renovation of Chapman Hall - the Clark Honors College's academic home. Chapman Hall will be undergoing a complete interior renovation beginning fall 2016.
Lim is fluent in English, Korean, Russian, and Portuguese.
Research Interests & Current Projects
Susanna Lim's first book, China and Japan in the Russian Imagination, 1685-1922: To the Ends of the Orient (Routledge, 2013) explores the ways Russian philosophers, poets, political thinkers, and novelists have understood and imagined Asia - in particular China and Japan. She looks at how images of an "orient" considered to be threatening, yet fascinating and exotic, are in fact shaped by Russian ideas regarding its own identity as a nation, and its ambiguous position as an empire straddling both Europe and Asia. Combining literary analysis with history, Lim's study of Russia and East Asia highlights how observations of strange "other" lands are deeply influenced by the observer's beliefs, illusions, and desires regarding race, gender, and nation.
Lim has expanded her focus to examine cross-cultural and transnational themes linking modern Korean literature and Russian literature, as well as questions of nation, race, and gender. She is currently working on several projects, including a study on the great popularity of Leo Tolstoy's Resurrection in modern Korea, and the Korean intellectual Yun Ch'iho's ideas on race based on his experiences of American and Russian racial discrimination. Her second book looks at the development of South Korean nationalist discourse as seen in Pak Kyoung-ni's groundbreaking multi-volume novel Land (T'oji, 1969-1994).
Most recently, professor Lim made her debut as a literary translator of contemporary South Korean fiction. A sample of her translation into English of the Korean novel My Uncle Bruce Lee by Cheon Myeong-kwan, can be seen at the Asia Literary Review.
Awards
2009: Oregon Humanities Center Faculty Research Fellowship
2009: Ernest G. Moll Research Fellowship in Literary Studies
2009: University of Oregon Summer Research Award
2007: University of Oregon New Junior Faculty Award
Selected Publications
For a complete publication list see Professor Lim's Curriculum Vitae.
Books
Articles and Book Chapters