Alumna Julie Tripp's best advice: "Be ready to jump at the chances and keep your passport current."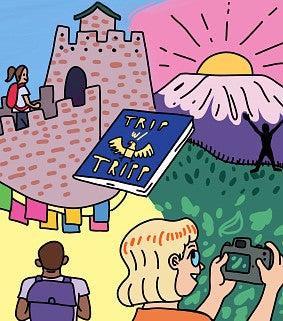 As a Clark Honors College student at UO, serendipity shined on Julie Tripp ('69). During her time as a journalism major, she encountered amazing opportunities that enabled her to travel the world and opened doors for even further life-changing experiences. She learned one very important lesson from that time: she made it a practice to never limit her possibilities.
That meant Tripp stayed in Spain where she attended the University of Madrid while political demonstrations rocked the city. Those studies led to an internship with the US Information Agency which then led to a fellowship from the InterAmerican Press Association that enabled her to study and report from Mexico. Then later, as a city reporter for the Arizona Daily Star in Tucson, her editor recalled her background in Spain and sent her to interview the European Community ambassador when he came through town. 
Impressed with her skills and knowledge, the ambassador offered her a position in the European Community Visitor's Programme, which enabled her to travel across the continent and proved to be an unforgettable experience. 
"You never know where something is going to lead," she says. "Be ready to jump at the chances and keep your passport current."
The links in the chain of success are sometimes happenstance, as Tripp has experienced throughout her career, which included a 30-year stretch as a reporter and personal finance columnist for The Oregonian. Now retired, Tripp looks back on her experiences in the honors college as a spring board for a rich, professional life.  She wants to open doors for current students to explore their interests and passions just as she did.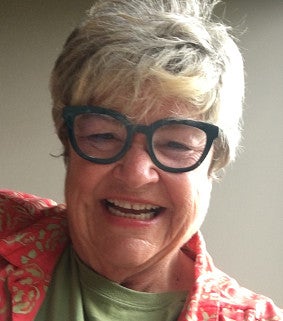 The Tripp Fellowship, new to CHC students this year, is a $5,000 award to support study, exploration, and/or research. Two fellowships will be presented for international travel over a six-week period during the summer for students between their junior and senior years. The funds may be used to assist fellows with expenses related to travel, tuition, fees, books, lodging, meals, passports, visas, or other related research or educational expenses, and can also be associated with a formal study abroad program. 
"Julie has done a truly beautiful thing," Dean Gabe Paquette says. "Her gift will enable generations of CHC students who share her passion for travel, learning, and enquiry to explore the world and to discover their place in it."
Tripp wanted as few stipulations as possible on the fellowship with students free to embark on an experience that will be meaningful to them. 
"I don't want students on this fellowship to be saddled with deadlines or onerous reporting requirements," Tripp says. "Just propose a great project, have fun doing it, and then come back and tell me about it over lunch." Tripp says. 
"The Tripp Fellowship offers CHC students a once-in-a-lifetime opportunity to pursue a passion project abroad—and it doesn't necessarily have to be related to their thesis," Elizabeth Raisanen, assistant dean of advising & strategic partnerships, adds. "This award will enable students to embark upon unique and memorable journeys that will remain with them long after graduation."
Tripp credits CHC for setting her on a course to a great career and a life of intellectual curiosity. In the fall of 1965, she was an excited but worried freshman afraid that she "might not measure up to the brainy kids in the honors college," she recalls. But while a rigorous and tough biology class  "scared the beejeebies" out of her, the enthusiasm of her professor, George Streisinger, was so infectious that it drove her to a higher level of study. Another literature class taught by Ernest G. Moll also ignited her drive for experience and a desire for always wanting to learn more.
"Those fires of thought," Tripp says, "nothing can beat them. That's what I hope this fellowship will spark."
Students can apply for the Tripp Fellowship via the CHC's annual scholarship application process.  The online application will open the first week of winter term and will remain open through Monday, February 17, 2020.  Students can contact Elizabeth Raisanen, Assistant Dean of Advising & Strategic Partnerships, with questions about the Tripp Fellowship.