*SPRING TERM TOURS SUSPENDED.* Due to the COVID-19, we will be suspending tours of the Clark Honors College for the first three weeks of the term. We will reassess the status and advise on when our tours will resume at that time. We are happy to address any of your questions by email at chcadmit@uoregon.edu  Thank you for your understanding during this time.
Winter Schedule: January 6 - March 13
We offer tours of the Clark Honors College on Monday, Tuesday, Wednesday, Thursday, and Friday. Tours run approximately 90 minutes, with sessions beginning at 10 am, 12 noon and 2 pm.
Due to limited seating, please register for your preferred day and time in advance. The CHC tour supplements the two-hour university walking tour. Make sure to register for both!
Tours are given by our student tour guides, who can speak to things like graduation requirements and application procedures, and are also able to give a first-person perspective into the lived experience of students in the Clark Honors College. The tour includes a 45-minute information session and a walk-through of the newly remodeled historic Chapman Hall.
Finding the College
The Clark Honors College is located in Chapman Hall. Please come to the first floor lobby and your tour guide will meet you there. Parking on campus can sometimes be a challenge so you may want to allow for additional time to find a parking place. There is metered parking on several of the surrounding blocks off of Kincaid and Alder Streets between 12th and 15th Avenues on the west side of campus. Alternatively, free parking is available across campus, underneath the Ford Alumni Center. The walk across campus is about 10 minutes.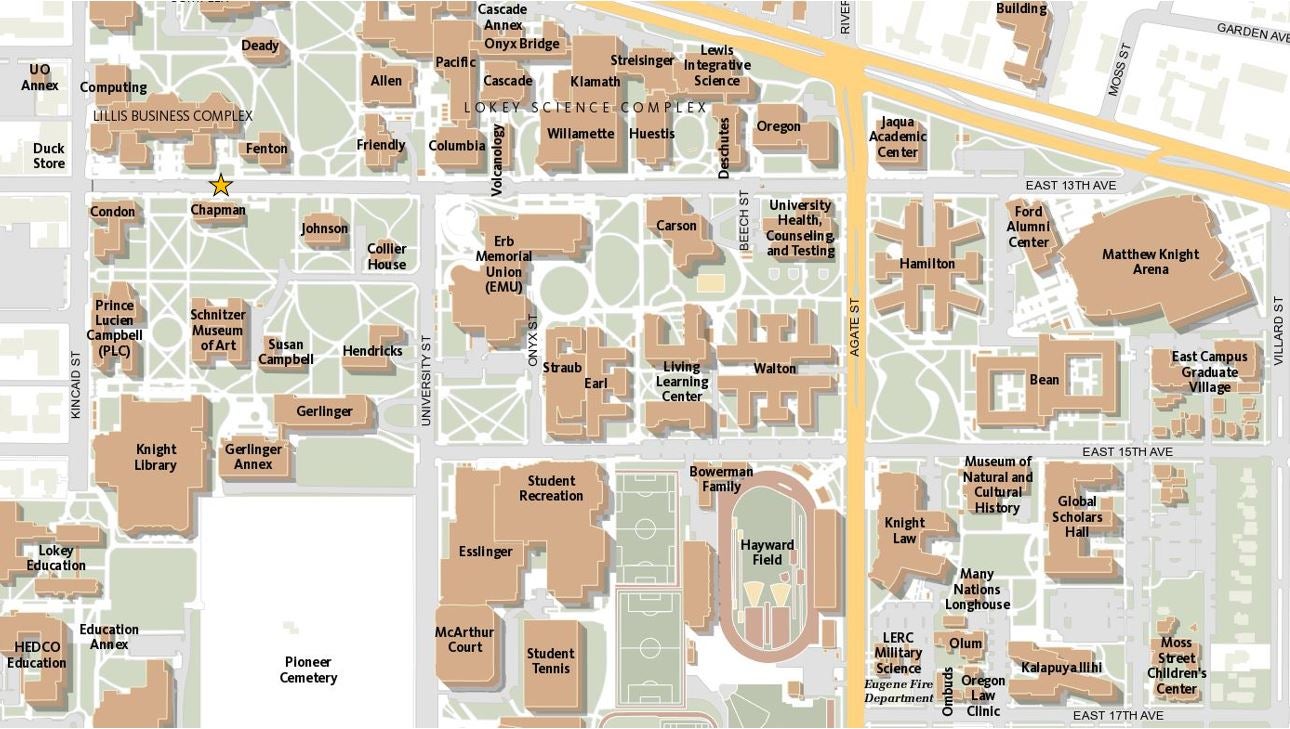 Join a Class
If you call or email at least two weeks in advance to let us know you're coming, we can arrange for you to sit in on an honors college class! Please specifically mention your interest in joining a class when you contact us.
541-346-7600 | chcadmit@uoregon.edu
We look forward to meeting you!