Building Skills and Broadening Horizons Since 1960
We are the foundation. The broad base upon which you can build your dreams. We take reading, writing and arithmetic to a whole new level. Beyond the basics. Beyond the minimum required. Beyond what you believed possible of yourself. Because when you have in-class discussions alongside pre-law students, it pushes your reasoning and argumentation skills. When you're learning about history by studying abroad in the places where it took place, it broadens your perspective. And when you're discussing research techniques with faculty who are applying those methods in their own work, you are a part of our community of scholars.
Community
When something is challenging, we often think of it in terms of competition. Will I be the best? How much harder will I have to work to be better than everyone else? At the Clark Honors College, with so many bright minds all in one place, we believe that we're better together.
You won't find cutthroat classrooms here. We are a community of thoughtful and motivated individuals, creative thinkers and problem solvers—working together in and out of the classroom. You'll find seriousness and goofiness, living and learning, coming together to support you as the whole, complex person that you are.
The Clark Honors College Experience​
Live Where You Learn, Learn Where You Live
Workshops, Academic Enrichment, and Events
What Our Students Are Saying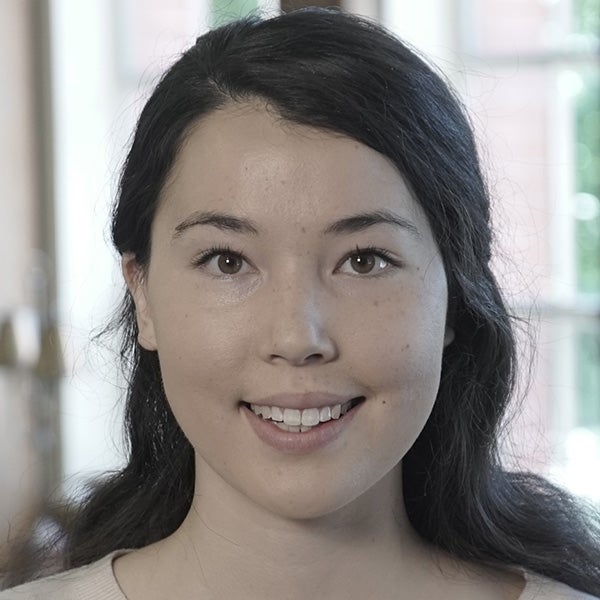 "I feel like I span a lot of different interests. Growing up I was very athletic, I did a lot of different sports. But then I really enjoy flexing more of my creative skills as well through music - I dabble in piano and guitar, I've taken drum lessons, I took a gospel choir course last term which was a lot of fun. I do consider myself very much a student first, so academics are very important to me. Making relationships with professors, and my peers in that realm is very important. I find it really kind of a big part of my life to put myself in different social groups, and to make those connections - that's really exciting for me."
—Grace Hashiguchi, Class of 2018
Creative Thinking
Who puts biology and politics together? We do. How about algebra and history? That's right, us. A side-by-side look at the lives of Albert Einstein, math and science genius, and Ralph Waldo Emerson, poet and philosopher? Get it right here.
A liberal arts education is broad, covering topics in many fields and disciplines. Sometimes we put those things together in new and creative ways. And when we do? We learn a whole lot.
---
Physics and Film: Jordyn Roach, BS '16
Jordyn's never met another student majoring in both cinema studies and physics — probably because most people couldn't imagine how to blend the two. But she accepted the challenge head-on, crafting an honors college thesis film about quantum mechanics.
So be adventurous. Explore a subject you've never studied. Jordyn says, "Don't be thrown off by class names. They end up being super-interesting no matter what. I've never had a bad class. Everything had been just very mind-opening."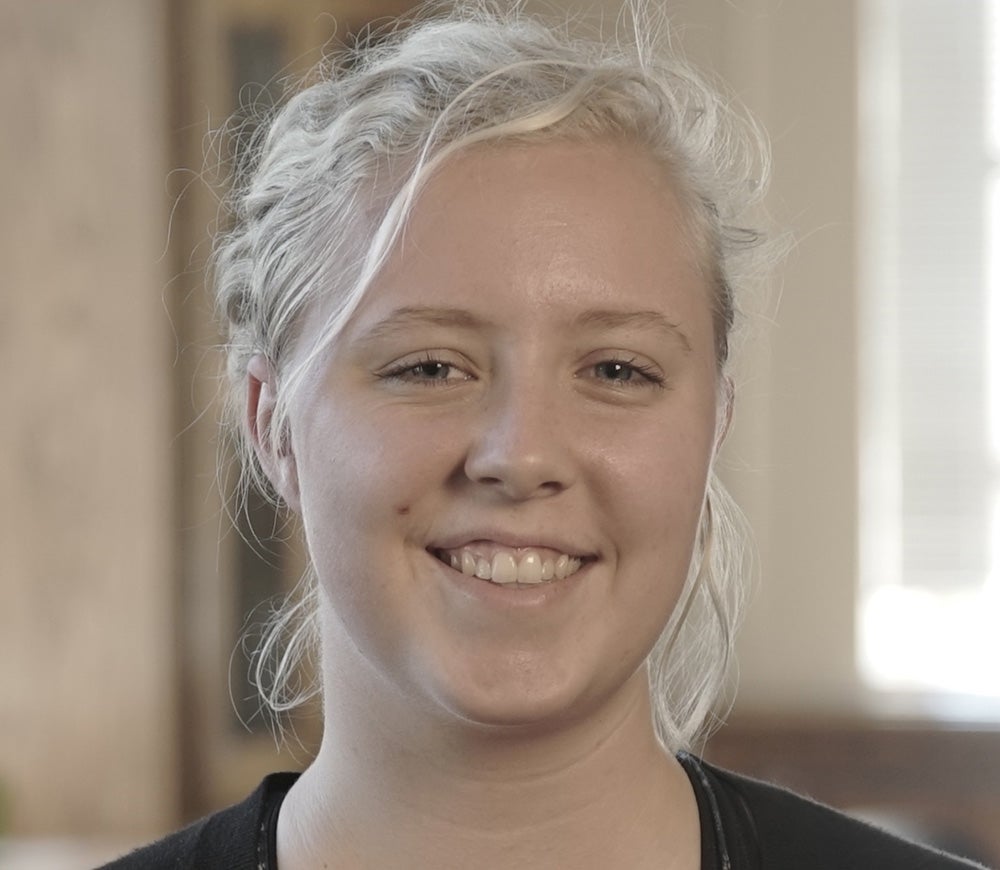 Collaborative Learning
Discussion (noun). Synonyms: examination, exploration, analysis, consideration, dialogue, study.
Our classes are small and discussion-based. You will be exposed to new ideas, and consider perspectives you've never thought of before. These conversations will force you to evaluate what you believe and think, and to develop your own opinions.
Don't worry, the faculty are there to guide you. Small classes and faculty mentorship are our hallmarks.
---
A Colloquium on Architecture and Nature
"I was really excited about [the class] obviously because I'm an architecture major, so it was a good opportunity. But I'm the only architecture major in the class, so it's been interesting to see our discussions, and how other people bring these different perspectives...We have a lot of people who are interested in environmental science, people who are interested in social issues, economic issues, business, there's some more hard science people as well - so it's just very interesting because everyone comes from different backgrounds, but they're all able to contribute on these topics, and think about them critically, and bring something different to the table."—Danae Burck, Class of 2017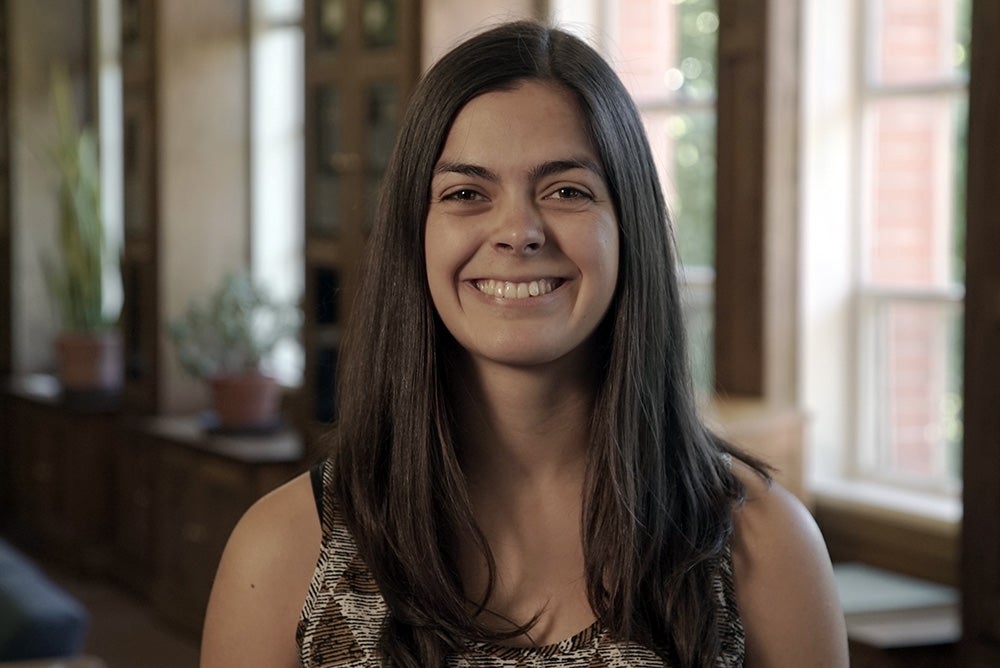 ---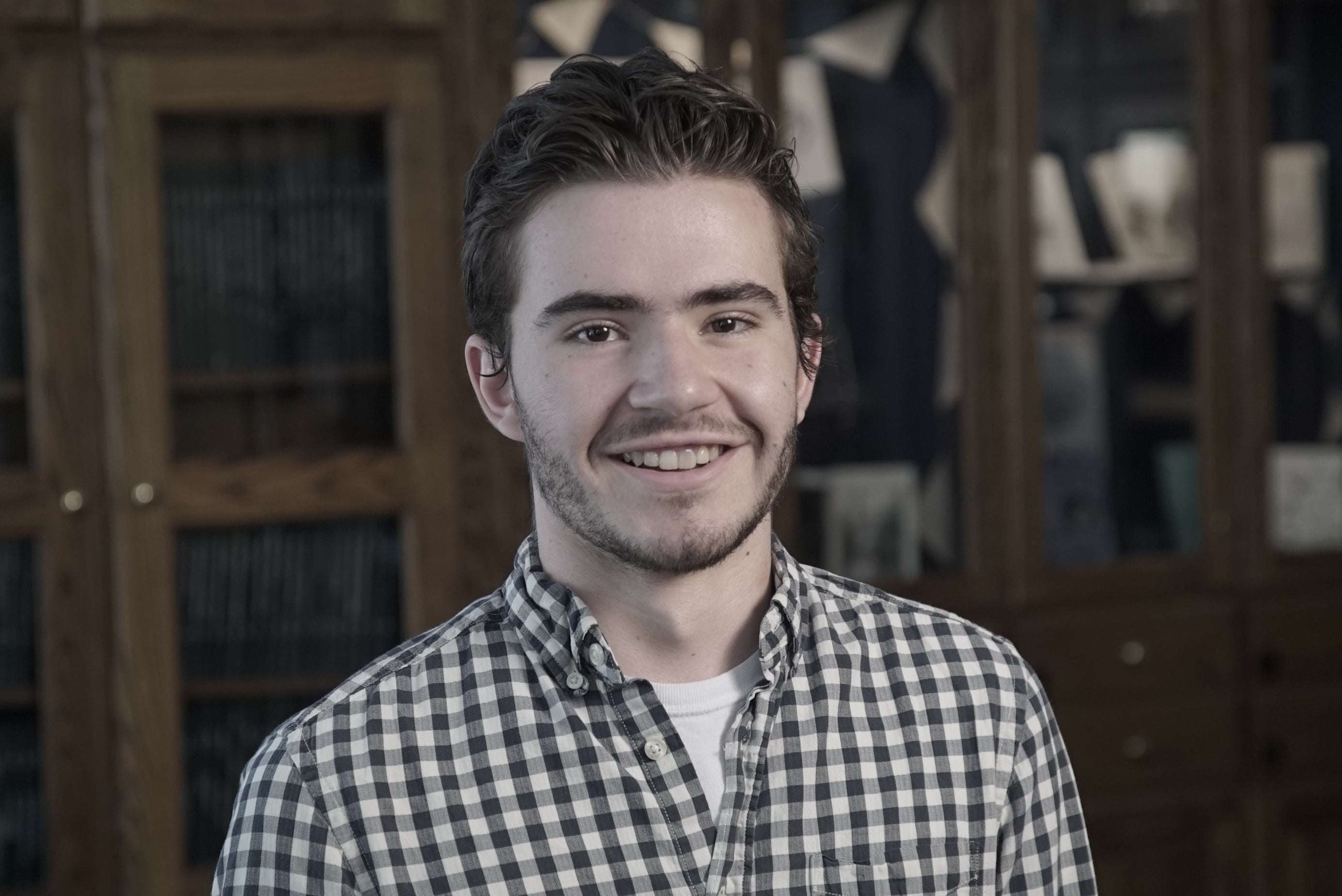 Mentorship Makes Its Mark
"
Trond Jacobsen
, who is the director of forensics, has been very influential in my honors college career, all four years I've been here really. Dr. Jacobsen has supported me and what I'm interested in, which is trial advocacy, 
more than any other person probably in my life has supported my passions and interests.
 And he has pushed me a lot of different ways to really expand that interest, and make sure that I got into the law schools that I wanted to get into – to keep pursuing trial advocacy."—Greg Mina, BA '16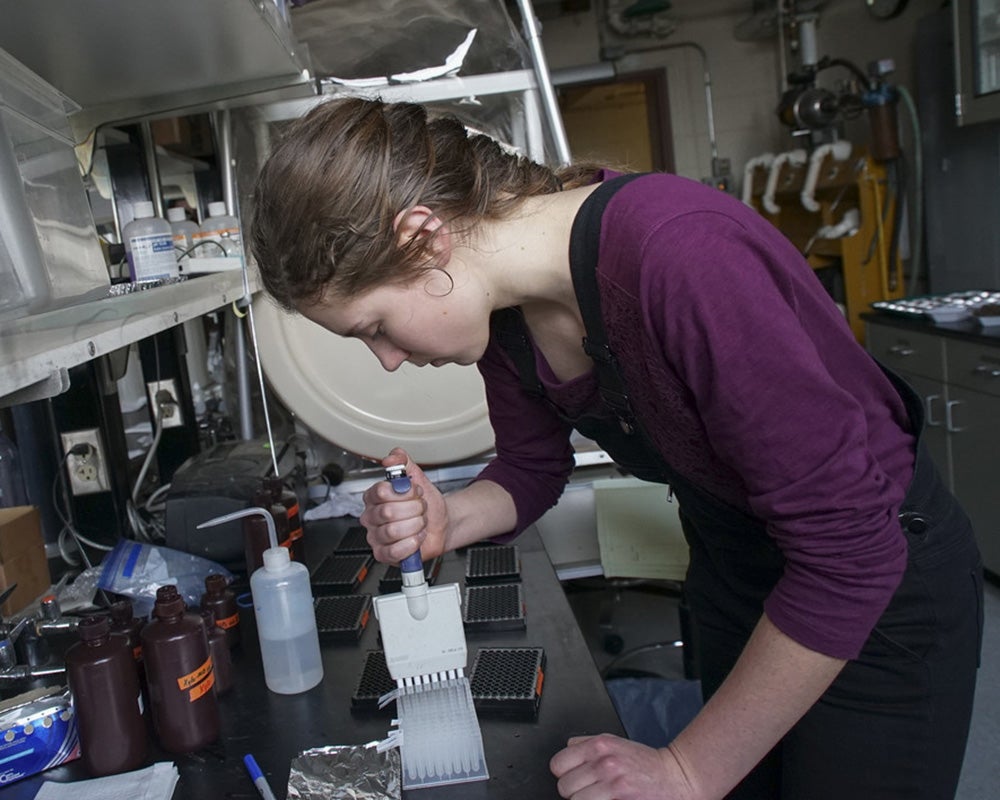 Empowering
Did a class just inspire you to better understand wildfire risk and management? Or the role of European colonization on contemporary immigration patterns? Great! Now go and research that!
At a top research school like the University of Oregon you have access to all the labs, libraries, and funding support you need to get started on your own project.
Challenging
Each and every CHC student must undertake an original research project, and defend their findings to a faculty committee, in the form of a senior thesis. On our Oxford study abroad program you can take tutorials, a one-on-one class between just you and your professor.
These are challenging pursuits, things that you certainly have never done before. Now is the time to try, push yourself, and find out just what you're made of. Are you up to the challenge?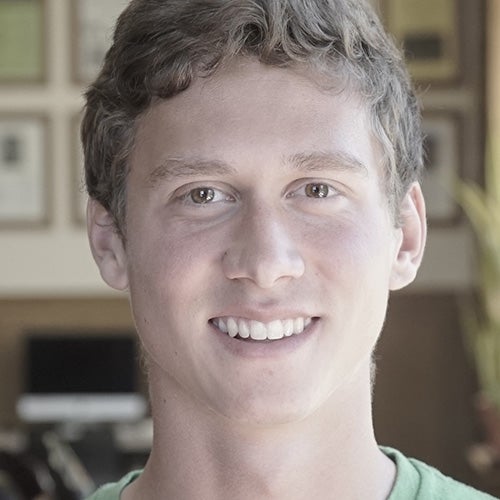 "[A thesis is] doing significant, unique work that's never been done before with the help of a mentor or advisor. So you're not alone. It is a very independently driven project but you have help along the way. But it's your own work, and that's something special, and something that I never really got to experience in high school at this significant of a level. So having this project that's my own and putting my own hours into it really, really means a lot. I think it's something that you struggle with, but it's really rewarding in the end."
—Sam Prakel, Class of 2017
Leaders
Take all of that collaborative learning and creative thinking, mix it up with empowered students who likes to challenge themselves, and you get some spectacular leaders.  And beyond graduation? Leadership skills are pretty useful there too.
---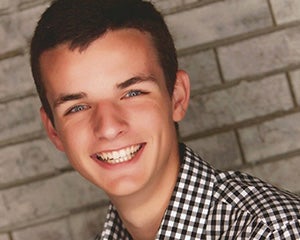 Governor Appoints Stamps Scholar to UO Board of Trustees
Gov. Kate Brown has appointed Clark Honors College student Will Paustian as the student representative to the Board of Trustees of the University of Oregon. Paustian is a freshman and Stamps Scholar, studying accounting, business and Chinese. 
Read More »