Majors & Minors: Finance, Marketing, and Economics
CEO, Mailbox Merchants, Inc.
President and CEO, Kobalt Design Group, Inc.
Executive Vice President, Signature Graphics, Inc.
Hong Kong and Shanghai Banking Corporation (HSBC)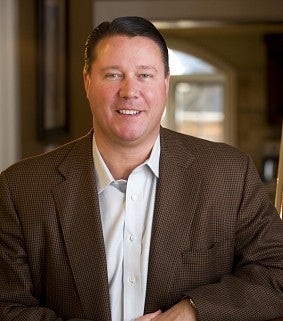 A 1987 graduate of the Clark Honors College with degrees in finance, marketing and economics, Dan wrote his honors college thesis on 
The Market for Corporate Control: Theory and Empirical Evidence
.
After graduation, Dan spent twelve years working in commercial banking for the Hong Kong and Shanghai Banking Corporation (HSBC), one of the largest banking and financial services organizations in the world. In 1995, Dan was one of two Americans selected by HSBC to serve overseas as an international officer. He was posted to Hong Kong, where he managed the bank's Asian portfolio of American Fortune 500 companies for nearly three years.
In 1998, Dan returned to Portland to work in his family-owned printing company, Signature Graphics, Inc. Shortly thereafter, he presided over the creation of Mailbox Merchants, Inc., a mailing subsidiary of Signature Graphics. Mailbox Merchants is the Pacific Northwest's largest independently owned shared mail provider, reaching over two million residential addresses in twenty-seven regional markets across five Northwestern states.
In 2004, Dan spearheaded the acquisition of Kobalt Design Group, a graphics design company with offices in Portland and Seattle. Today, with over 240 employees, Signature Graphics is the largest independently-owned commercial printing company in Oregon. 
Dan was celebrated with a prestigious Alumni Award at the 50th Anniversary Celebration Gala of the Clark Honors College.
February 19, 2010