Visit Us!
Thank you for your interest in the Clark Honors College at the University of Oregon. We are excited to provide tours led by current CHC students who look forward to telling you more about the college and answering your questions.
We are currently taking requests for CHC virtual and in-person tours for October 18-November 5, 2021*.
Tours will be available at the following days and times:
Virtual (V): Monday and Tuesday only, 1:00 - 5:00 pm
Virtual and In-person (IP): Wednesday only, 1:30 - 5:00 pm
In-person (IP): Thursday 11:30 am - 1:00 pm and 3:30 - 5:00 pm
In-person (IP): Friday 2:30 - 5:00 pm
Virtual and in-person tour will last 30-minutes each. Virtual tour sessions will include a presentation conducted via Zoom. The tour confirmation and Zoom link will be sent by email. In-person tours will include a guided walk-through Chapman Hall only. A valid email address is required to process your request.
Note: all requests must be submitted at least 5 business days in advance. Click the button below to submit your request.
*Additional tour dates will be provided after November 5. Check back for dates and times!
---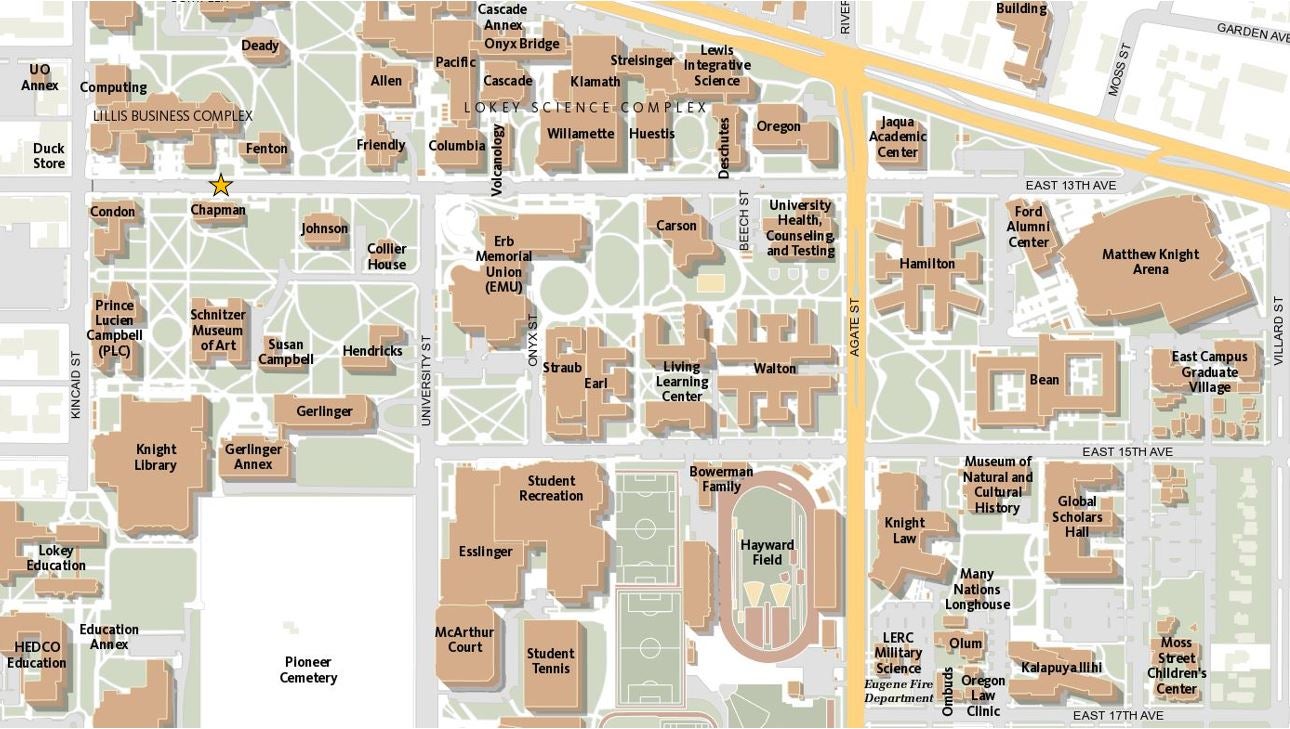 Join a Class
In-person class visits have been suspended for fall 2021. Check back for future opportunites to visit.
541-346-7600 | chcadmit@uoregon.edu