Coming Together as a Community
Much of what we do at Clark Honors College would not be possible without the support of generous alumni and friends.  With those contributions, we can provide an intimate learning environment with an average of 15 students per class. We can recruit and retain first-generation college students and transfer students who may require additional support. We can provide unique courses that take students outside of the classroom and offer experiential learning that enhances career readiness. These opportunities are the hallmark of the CHC experience, but require investments of time and resources to fully succeed. Your support makes it feasible to reinforce our commitment to deliver these possibilities to each successive generation of students.
Give by Mail – Send in a completed giving form with your check to:           
University of Oregon Foundation
Gift Services 
1720 E. 13th Avenue, Suite 410
Eugene, OR 97403-2253
Please make checks payable to the "University of Oregon Foundation" and include the name of the CHC fund in the memo.
University of Oregon Foundation Tax ID Number: 93-6015767
What Our Alumni Are Saying
"The education I received from the CHC has been tremendously helpful in my career, and I can't imagine a better gift to give than the opportunity to explore all that the CHC has to offer!"
—Elmira Louie, BA '19
Access is Everything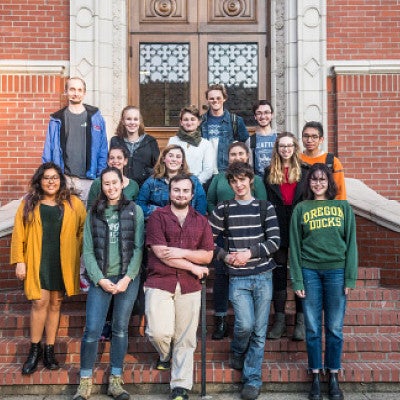 Clark Honors College provides a top-tier education at a public university price. While many incoming CHC students receive need or merit-based scholarships, a significant number of highly qualified applicants are unable to join us each year due to financial barriers.
We can do better. With your help, we can make a first-rate public education a reality for a more diverse range of students. Your gift to the Clark Honors College Scholarship Fund helps cover the expense of differential tuition, roughly $3,000 every year, for students in need of support.
What Our Alumni Are Saying
"I give to repay the debt and honor the memories of the past. I give to fuel the current intellectual fires, to invest in the creation of critical-creative thinkers. I give with the hope of a future where today's students are active and engaged in changing the world while investing in tomorrow's students, so that the cycle never ends."
—Ival McMains, BA '70
Hands-On Experience Makes the Difference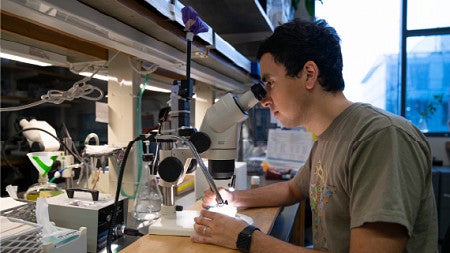 Employers tell us they plan to hire students who have participated in experiential learning opportunities such as research assistantships, internships, mentorships and study abroad. The skills students gain during these experiences teach them to overcome obstacles and communicate effectively in our diverse, cross-cultural, and global world. CHC is strengthening our ability to provide research assistantships and internship funding that will help our students gain these skills through the recently launched
Internship Funding Program (IFP)
and
Mentored Research Program (MRP)
.
Experiential learning opportunities take the student experience to the next level, ensuring not only that our graduates leave with a solid liberal arts education under their feet, but also with real life experiences that will give them a head start when they embark on the next leg of their journey.
Our goal is for every Clark Honors College student to graduate with at least one experiential learning opportunity on their resume. We have found that 92% of CHC students pursue part or full-time work while in school. On average, only 50% of this work relates to their career interests. Donor investment ensures that more students can pursue mentored research, internships, and study abroad experiences that effectively support their future career ambitions.
Please consider a gift to the CHC Dean's Innovation Fund to support these experiential learning opportunities.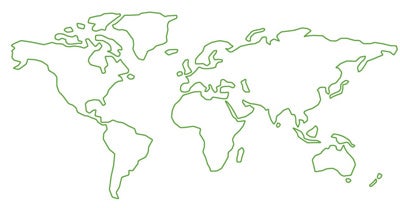 What Our Alumni Are Saying
"I donate to the Clark Honors College to thank the many people who gave me the opportunity to learn and grow in an environment with the advantages of both a small, liberal arts college and a large state university, and to help provide others with the same opportunity."
—Michael Boehnke, BA '77
Excellent Faculty for Excellent Students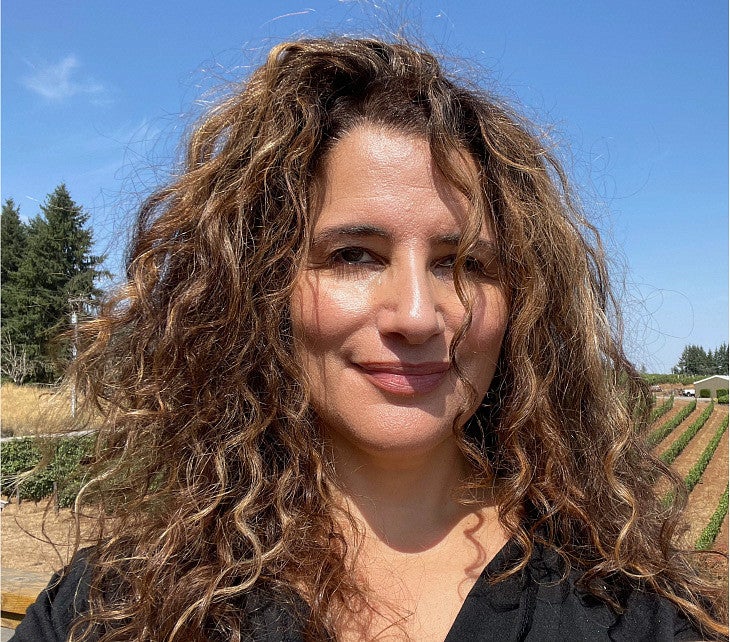 Alison Gash
joined the Clark Honors College in 2021 as a Faculty-in-Residence. She is an Associate Professor of Political Science and her work explores how U.S. public policy and law alter opportunities for minoritized communities. She has a background in fair housing litigation and workforce development policy that she references in the classroom (with not-so-secret aspirations to inspire her students to consider careers in public policy). She received the 2020 UO Herman Award for Specialized Pedagogy and the 2019 Martin Luther King, Jr. Service Award. In addition to publishing in scholarly journals, her work has also appeared in public outlets like
Politico, Slate, Washington Monthly, Newsweek, Fortune
and
The Conversation
.
Professors are an indelible part of an undergraduate education. Your college memories wouldn't be the same if it wasn't for that favorite professor who challenged, prodded, and supported you. Help us bring the very best faculty to Clark Honors College — and keep them here. You might even consider endowing a chair.
 
What Our Alumni Are Saying
"I received an excellent education at an affordable price and want to repay that gift for future students. More funding enables increased innovation and grows the reputation of the CHC; so giving is a virtuous cycle that benefits students as well as alumni."  
—Dan Cohen, BA '84, CHC Advisory Council
Dean's Initiatives
From the internship funding program to our new visiting faculty-in-residence award, the CHC Dean and associate deans provide leadership and a creative vision for the college. The Dean's Innovation Fund is an invaluable resource that can be accessed to respond to emerging needs and take advantage of unexpected opportunities.
By investing these funds to be used at the Dean's discretion, you are helping Clark Honors College be agile and able to support our students and faculty when and where they need it most.
What Our Alumni Are Saying
"The Clark Honors College pushed me to ask new questions, challenge assumptions, and venture down new paths. Now more than ever, we need curious and innovative people in the world -- the CHC is doing its part to help meet that need."
—Kevin Frazier, BS 2015
For questions about giving and philanthropic priorities, please contact Erin Hart, Director of Development for Scholarships and Student Success. Erin helps alumni and friends of the Clark Honors College explore opportunities to invest in the academic and research success of CHC students, faculty, and programs.
Erin Hart
Director of Development, Scholarships and Student Success
541.521.0438