Our Mission
The Clark Honors College provides curious and motivated students with a broad-based liberal arts education that combines challenging coursework with hands-on learning experiences, internships, and research that allow them to develop skills to support their academic success and individual career goals. The Honors College's award-winning faculty and staff empower students and help them develop into critical thinkers, excellent communicators, and future leaders so they can help find solutions to some of the world's most urgent issues. 
CHC History
The University of Oregon opened the Honors College in September 1960 with a freshman class of 129 students. It became the first public honors college west of the Mississippi River. The Honors College's first home was in the basement of Friendly Hall, a structure originally built in 1893 as a men's dormitory. 
In 1975, administrators named the college the Robert D. Clark Honors College in recognition of the man who was retiring as UO president. Three years later, Clark Honors College moved its operations to Chapman Hall – a building designed by architect Ellis Lawrence and completed in 1939 with funding from the Public Works Administration. It was originally built to house the UO's English Department, the Home Economics Department, and the then-Student's Co-operative Store.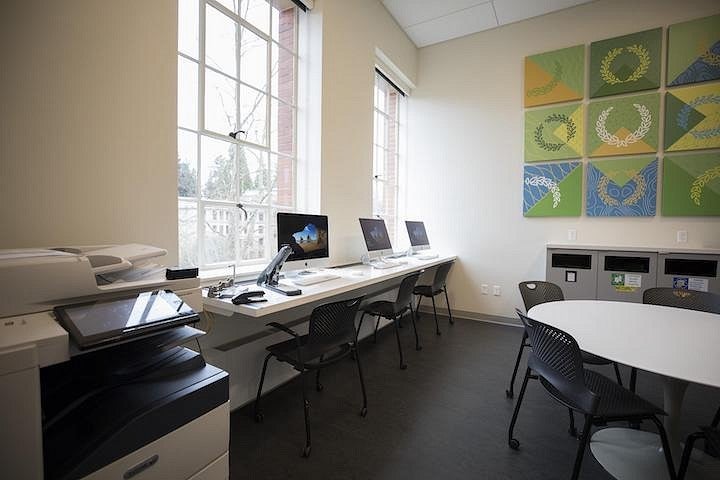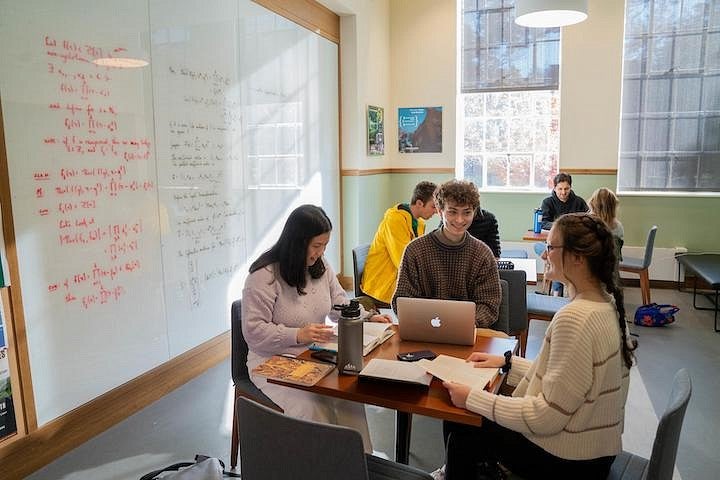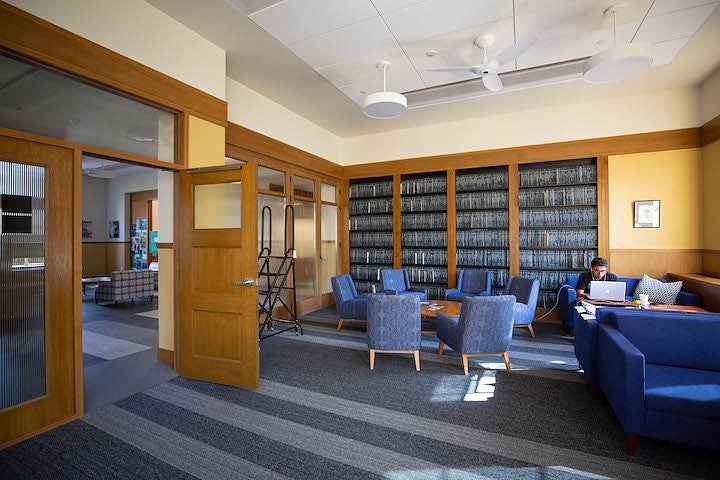 Chapman Hall Renovation
The interior of Chapman Hall was totally remodeled and reopened in the spring of 2018. The classrooms were redesigned to house the CHC's signature seminar-style classes. Integrated classroom technology, community spaces for students and faculty to meet and mingle, and dedicated student spaces for social and academic activities have made Chapman more inviting. 
The Chapman renovation also allowed for Clark Honors College to be a designated home to a variety of original artwork created by Oregon artists as part of the state's Percent for Art program. Learn more about these 17 works and the artists behind them on the Percent for Art at Chapman page. 
---
The CHC Today
At the Clark Honors College, we offer students the opportunity to have a small, liberal arts college experience along with the benefits of a major research university and its cutting-edge facilities. Our small, discussion-based class sizes average 15 students, allowing them to develop one-on-one relationships with award-winning faculty members. 
We emphasize critical thinking, problem solving, and collaboration. Honors College scholars are taught in a way that improves both communication and writing skills. The exclusive curriculum in natural sciences, social sciences, and the humanities replaces all core education requirements at UO. Students follow a pathway toward involvement in hands-on research, along with access to internships and other professional opportunities. 
The Honors College has experienced record growth over the last several years. Currently, there are more than 1,360 students at the Honors College. The incoming Class of 2027 is diverse in so many ways: 
12%
First-generation students
41%
Natural Science majors
13%
Majors related to business