Major: Independent Study
Professor of Sociology and Environmental Policy, State University of New York, College of Environmental Science and Forestry
Environmental Policy Group in the Department of Social Sciences at Wageningen University in the Netherlands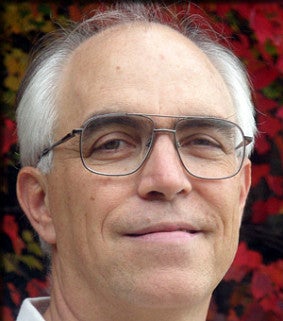 Research has been an important part of my life since my earliest school days. The first research paper I can remember writing was in seventh grade when I investigated and wrote a paper on the Indus River civilization for my world history class in junior high. For my eleventh grade sociology class I conducted survey research on marijuana use among students at A&M Consolidated High School in College Station, Texas—one of several things that delighted school administrators, no doubt. When it came time to select a college, my primary selection criterion was a strong program in journalism or mass communication. I was delighted to be accepted into the Honors College at the University of Oregon.
My undergraduate research experience at the UO began as a first year student in Associate Professor John Wish's Consumer Problems of the Poor course, a two-quarter, field-based, experiential learning course offered through the (then) School of Business. With three other students, we partnered with the Eugene School District to conduct a community survey of parental attitudes toward intra-district family choice of schools. Our study was successfully completed and presented to the Eugene school board. Several of us wrote up the research results and published them in the Oregon School Study Bulletin—our first scholarly publication! Not bad for a first-year experience.
"I had unparalleled access to faculty members and opportunities not only to engage in research, but also to design and carry out my own studies, following through to publication."
— DAVID SONNENFELD
A year and a half into my studies at the UO, I applied for admission to the Clark Honors College's Independent Scholar program. I developed and proposed my own interdisciplinary course of study, focusing on social science perspectives on alternatives in education. Under my committee's guidance, I completed a major theoretical review and analysis of challenges and opportunities in family choice in education in the United States. This became my honors college thesis entitled The Educational Marketplace.
As part of my studies as an independent scholar, I had the privilege and pleasure to work as a student intern in the Center for the Advanced Study of Educational Administration (CASEA), in the College of Education. There, under professors Philip Runkel and Richard Schmuck, nationally renowned applied behavioral scientists, we took the best of academic knowledge about effective parent-teacher-administrator communication and collaboration and "trained the trainers"—teams of organizational change agents in school districts across the Pacific Northwest. Through CASEA, I learned not only about research, but its successful (and at times challenging) application in real world interventions.
As an independent scholar and honors college student at the UO in the early 1970s, I had unparalleled access to faculty members and opportunities not only to engage in research, but also to design and carry out my own studies, following through to publication. To be able to participate in active, hands-on organizational interventions based on the application of research was an extraordinary opportunity for an undergraduate.
Today, I am a professor of sociology and environmental policy at the State University of New York, College of Environmental Science and Forestry (SUNY-ESF), in Syracuse, New York, and a research associate with the Environmental Policy Group in the Department of Social Sciences at Wageningen University in the Netherlands. Among other things, I teach a course, Research Methods and Design, to first-semester master's degree students in environmental studies, and I enjoy working with my graduate students in designing their research projects. The research skills and experiences that I gained several decades ago continue to be very useful and applicable to what I do today. For more, please visit my website. Thank you, UO!