Major: Political Science
Founder, Family Fitness Management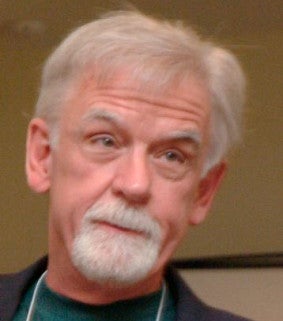 Ival McMains was honored May 5 as the first recipient of the Clark Honors College Alumni Achievement Award, presented at the inaugural Clark Honors College Convocation.
Professor David Frank highlighted McMains' challenging college career, his achievements in business, his philanthropic and humanitarian contributions, and his loyalty to the University of Oregon.
"As an ROTC officer in training in the late 1960s, Ival faced many challenges beyond the rigors of the Clark Honors College curriculum," Frank said. Following graduation from the honors college, McMains entered the business world, becoming a C.P.A. and fitness company executive. His company, Family Fitness Management, gradually became a multi-million-dollar, nationally recognized conglomerate.
"Ival credits the honors college for his success, and the university and the honors college have benefited from this loyalty," Frank said, adding that McMains' interests in philosophy, religion, critical thinking, and business have transferred into support of several departments on campus. For example, in 2003 he jointly sponsored an interdisciplinary conference on Essentialism in Cognition and Culture at the University of Oregon, and his scholarship for ROTC students is one of the most generous offered in the Clark Honors College.
McMains also has been an active volunteer and supporter of nonprofit groups local and international, including his role as treasurer for the Escondido, California chapter of PAWS (Pets are Wonderful Support) and his loyal support of the Next Generation Sierra Leone Project, a charitable organization helping education in the west African country.
"Ival not only reaches out to test his strengths in various educational and business ventures, but he encourages a high level of education through volunteer efforts and financial support," Frank said. "In presenting this award we at the university and in the honors college are acknowledging that Mr. McMains truly reflects many of the substantial qualities of a Clark Honors College graduate: leadership, commitment, and accomplishment."
May 2007