Major: Psychology
Counsel and Partner - Manatt, Phelps & Phillips, LLP
General Counsel, Head of Business and Legal Affairs - Mark Burnett Productions
General Counsel, President of Production - Gallery Films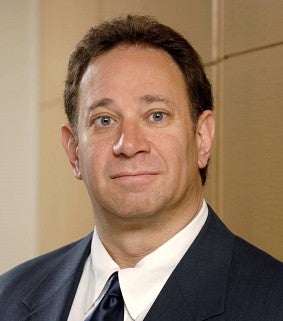 Jordan graduated from the Clark Honors College in 1983 with a bachelor's in psychology. His honors college thesis explored the assessment and treatment of spinal injuries: 
The Use of Somatogenic and Psychosomatic Assessment Procedures in the Evaluation and Treatment of Lumbosacral Intervertibral Disk Ruptures in the Presence of Chronic Pain
. After graduation, Jordan served as a research associate in forensic psychology and psychoneuroimmunology at Massachusetts General Hospital and Harvard Medical School. He received his J.D. in 1986 from the Boston University School of Law.
Currently counsel and partner at the firm of Manatt, Phelps & Phillips, LLP, Jordan is recognized as one of the country's leading brand integration experts and an authority in sourcing, negotiating, and managing brand integration deals for feature films, television, new media, music, and video games.
Prior to joining Manatt, Phelps & Phillips in 2008, he was general counsel and president of production at Gallery Films, followed by a position as general counsel and head of business and legal affairs at Mark Burnett Productions. While there, he specialized in brand integration for numerous well-known network television series, including Survivor with CBS; The Apprentice with NBC; and The Contender with NBC and DreamWorks.
Jordan has been included in The Hollywood Reporter's annual "Power Lawyers" list for each of the past three years he was eligible, and was named among the "Top 40 Entertainment Lawyers" by the Los Angeles Business Journal in October 2010. His pioneering work on the integration of brands into entertainment was featured in a front page article appearing in the April 5, 2010 issue of the New York Times.
Jordan performs extensive volunteer and pro bono work for aspiring television, feature film and music talent, as well as several entertainment charities. Additionally, he has lectured at the UCLA Film School and UCLA Schools of Law, Communications, and Business; USC Graduate School of Business, Loyola Law School, Southwestern Law School, the Academy of Television Arts & Sciences, the California and Beverly Hills Bar Associations, and several American Conference Institute forums.
Jordan was celebrated with a prestigious Alumni Award at the 50th Anniversary Celebration Gala of the Clark Honors College.
February 2010