Major: International Studies
HIV treatment access for refugees and displaced populations
Brigham and Women's Hospital Department of Emergency Medicine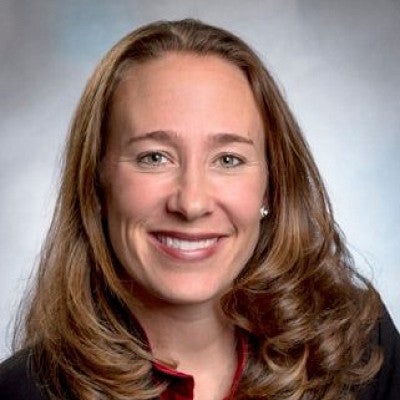 In the spring of 1999, after years of camaraderie in the classroom and late nights in the Clark Honors College library, I took my final walk down the steps of Chapman Hall and headed for Oregon Health and Science University School of Medicine. Driven by a desire to help others, I chose a career in emergency medicine and attended Olive View–UCLA Medical Center Emergency Medicine Residency. Being an emergency medicine doctor was exciting and meaningful, but it did not completely fulfill my desire to give back. After residency, I moved to Boston, Massachusetts, and studied for my master of public health with a concentration in global health at the Harvard School of Public Health (HSPH). At HSPH, inspired by words from the World Health Organization constitution etched on the walls of the school—"The highest attainable standard of health is one of the fundamental rights of every human being"—I dedicated myself to helping under served people worldwide have access to high-quality health care.

In 2007, I began work in the Brigham and Women's Hospital Department of Emergency Medicine and Harvard Medical School. I worked clinical shifts in the emergency department caring for patients while training residents and medical students. When not working in the hospital, I devoted my attention to using research to improve the delivery of health care in resource-limited settings. Drawn to helping the most marginalized populations, I developed an interest in refugees and displaced populations. As 26 percent of refugees worldwide (2.9 million) live in sub-Saharan Africa, I was pulled to Uganda. I established a study site in Nakivale Refugee Settlement in southwestern Uganda to learn about HIV/AIDS, and access to HIV services in this population. Established in 1960 to accommodate Rwandan refugees, Nakivale spans 71 square miles and hosts 64,000 refugees from 12 countries. HIV prevalence from the refugees' countries of origin ranges from 1.1 to 6.3 percent, and prevalence in the surrounding region of Uganda is 7.3 percent. This is worrisome since nearly half of the refugees are from the Democratic Republic of the Congo, where sexual violence is used as a weapon of war, and HIV prevalence is thought to be high. With ruptured social support networks and few resources, refugees in Nakivale must navigate linguistic, cultural, and psycho social barriers to access survival needs such as food, water, and health services. The instability of the refugees' situation increases risk of exposure to HIV and causes substantial hardships as they attempt to access HIV-related services.
" I dedicated myself to helping under served people worldwide have access to high-quality health care. "
— KELLI O'LAUGHLIN
Over the last four years, I developed a team of research collaborators and study staff to begin to understand refugee issues related to accessing HIV testing and care. Through qualitative research with HIV-infected refugees, I learned that refugees prioritized survival needs over HIV testing and only tested when 1) circumstances triggered a priority shift away from survival-related tasks, 2) survival needs were temporarily met, and/or 3) conditions changed to alleviate testing barriers. This led me to develop a clinic-based routine HIV testing study in Nakivale in which we assessed an intervention to scale up HIV testing by offering it while clients were in the waiting area of the clinic waiting to see a doctor. We found that this simple intervention was acceptable, and increased the rates of testing from about 7 to 21 percent of refugees who came to the clinic. Next steps in our study include studying interventions to improve linkage to HIV care for those newly diagnosed with HIV, and assessing a home-based HIV testing intervention as a means to scale up HIV testing and offer services to people not accessing care at a clinic.

While taking courses in the Clark Honors College, I began to think seriously about how to design my career so I could "give back" through my work. I am proud to say that the lessons I learned at the CHC helped me choose a path that is engaging and motivating and helps me to accomplish this goal.
 
Summer 2014