Ryan Kovatch, a computer science major with a minor in creative writing, organizes the Taylor Swift Society – a student-led club that celebrates the creative genius of the pop music icon.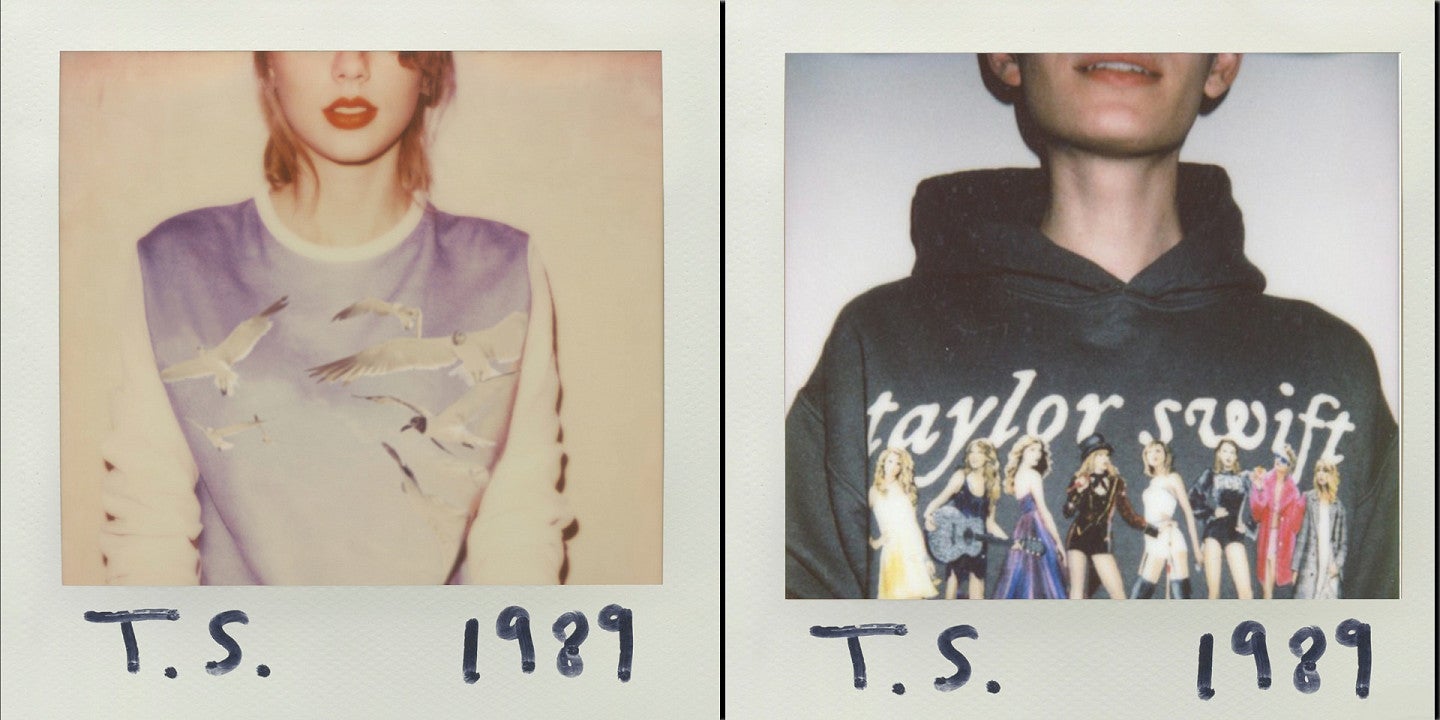 Ryan Kovatch has always held a special place in his heart for singer-songwriter Taylor Swift. Call it an emotional attachment. It's been that way since he was a nine-year-old kid.
It started when Kovatch listened to the pop music icon whenever his parents drove him somewhere, putting her songs – like the hit single, "Shake It Off" – on repeat and blaring the music over the car speakers.
It wasn't just the car – in the shower, in his bedroom, in the living room. It didn't matter where he played it, but it had to be loud enough for his whole family to hear.
Ten years later, the Clark Honors College sophomore and computer science major has found a way to share his passion – co-founding the Taylor Swift Society at UO with fellow student Jess Simpson. Started last year during their freshman year, Kovatch and Simpson wanted a way to bring people together who felt the same way about Swift and her music as they did.
"People were really looking for a community during COVID," he says. "We saw that there was a hole there and we decided to create an organization."
Under their direction, the Taylor Swift Society holds trivia parties, karaoke nights and listening parties. It started modestly in 2021, with Kovatch, Simpson and another student planning a few events geared toward socializing over the music across campus.
Today, more than 100 UO students regularly participate in the events, crowding into rooms at the EMU to hear music from Swift's array of albums. Kovatch says the society is "a space where people feel safe enough to cry, to openly connect with art. The fact that that people willingly come to our events to share that with others is so inspiring."
Kovatch first heard Taylor Swift's music on the radio in his mom's car and quickly became a "superfan." When his family got him an iTunes gift card for Christmas, he used all of it on his favorite Taylor Swift songs, a list that remains in his music library.
In 2017, inspired by the songwriting of Swift's comeback album Reputation, Kovatch took up creative writing, something he's now declared as a minor at CHC. "I started getting into the music and the words of it all, what the artists were actually saying," he says. "I was like: 'This is evoking such a strong feeling in me. What if I did that for other people?'"
When Swift's recent album Midnights was released in October, dozens of UO students crowded into a room to participate in a listening party. Students sat on the floor, some laying on their jackets. Some cried when they heard the songs, remarking about how meaningful her lyrics have become.
"As college kids, we are experiencing a lot of these feelings for the first time and we're developing new interpersonal relationships that can go incredible or they can go wrong," Kovatch says. "We're struggling with the stress and the pressure of education, of our outside commitments, of our jobs.
"We're very much coming into our adulthood, and she writes from our perspective of being an adult and having gone through all of that. I can still remember the times when I was younger, and I was going through this for the first time and like she has all this art because she's been writing also since she was 15."
Drew Nobile, an associate professor of music theory who is affiliated with the Honors College, has taught classes that examine the influence of pop music and culture. He considers the society to be an important social phenomenon. Young people can connect with Swift on various levels, he says.
"She's got the singing voice, the lyric writing, the melodic writing, and the ability to really connect to what's going on in culture," Nobile says.
The society's introduction at UO wasn't a smooth one, and Kovatch learned early on to expect the unexpected. At the first meeting, society members encountered a locked door to their meeting space. They also didn't have enough chairs for everyone, and Spotify continually crashed as they tried to enjoy the new songs that had just dropped.
Through all the setbacks, Kovatch has become more resilient and more well-versed in club leadership.
Now, he is looking toward the future. He and the society's other leaders want to collaborate with other organizations and expand the membership. He's excited for more students to discover the club, he says.
"Watching a person light up to find out that they have a community here on campus is so cool," Kovatch says. "That's one of the most rewarding parts about running this club. I'm going to continue being annoying about being a Taylor Swift fan. That just means that president of the Taylor Swift Society is going to be on my resumé for years to come."
—Story by Julia Boboc, Clark Honors College Communications
—Photos by Riley Hoerner, Clark Honors College Communications