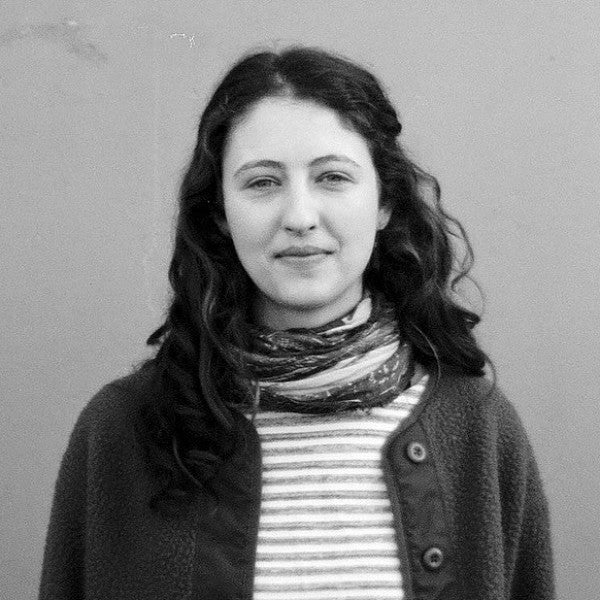 Year graduated from CHC: 2017
Song on repeat: I'm going to have to go with Bon Iver's album "22, A Million." It's his best album. I love everything about it.
Coffee or tea: Neither, but I do love an authentic Indian chai.
Guilty pleasure: The best TV out there is the HBO miniseries. I don't even have an HBO subscription, so I have to steal it from someone else, but they're just so good.
Favorite memory at the CHC: I really appreciated Professor Joseph Fracchia. I liked his classes so much that I took as many as I could take. I just loved the conversations. He was a true Eugenian who wore Birkenstocks and socks to class but also had this super worldly academic knowledge. It was very intellectually rewarding.
Advice for current students: Go to office hours and create relationships with your professors. You don't need to save up office hours for a big question. The professors I reached out to still write letters of recommendations for me. These are people who will be on your team for life.
The multimedia journalist's curiosity serves as an important tool in her investigative reporting and writing.
Emma Decker grew up with one foot in Ireland and the other in the United States. She spent her summers living in rural County Galway where her mother was born. Her school years were spent in the U.S. Decker has stayed deeply connected to her Irish roots, thanks to her mother who is very close to her family.
One evening during Decker's sophomore year at UO, her family sat around the dinner table as they opened a Christmas card from two of Decker's great aunts – Irish nuns who live in a San Antonio, Texas convent. That's when her father said: "Oh, Emma, that might be a good story for you to write sometime."
It was then that she realized there was a meaningful piece of history directly from her family that was waiting to be told in the form of a journalistic story.
"I get to learn things about myself while writing stories," says Decker. "I learn more about what it means to be human."
The story of her great aunts would later turn into one of Decker's biggest passion projects – an audio documentary called "Sisters," which captures how her aunts became nuns and taught in schools across the South. It has been published by CBC Radio-Canada and Ireland's RTE radio.
Decker, a Clark Honors College graduate, is a multimedia journalist who is finishing up her master's degree in conflict transformation at Queen's University Belfast in Northern Ireland. At UO, she majored in journalism and has had a career working on stories for publications like The New Yorker, Time Magazine and Travel Oregon.
She has also been employed with Portland-based media outlets such as Blue Chalk Media and Oregon Public Broadcasting. And she even worked in the legal field as a private investigator for two years at a Portland law firm.
As a journalist, Decker aims to cover the "gray area" by writing about things that have no clear conclusion. She gravitates toward stories that allow people to "understand the human experience a bit better."
For her, it started early. She remembers being in the second grade when she dressed up as a reporter for Halloween. She wanted to be like her father, who had earned a journalism degree in college. Although he didn't end up pursuing journalism as a career, he never stopped believing in the value of storytelling, which left a mark on Decker. As a kid, she always made a point to ask questions and write down the answers that followed whenever she talked to someone.
She attended Grant High School in Portland where journalism went from being a dream to a reality. As one of the founding members of Grant Magazine, Decker helped produce the 36-page, monthly publication. The experience allowed her to build the foundation of the journalist she is today.
"By the time I got to the UO, I was ready to hit the ground running," she recalls. "There was no question. I was already a published journalist within my own community."
In college, Decker spent her spring breaks living with the Irish nuns of The Sisters of the Holy Spirit and Mary Immaculate order in San Antonio.
"I was just really curious to know more about these women in my family," she recalls. "I knew them as my great aunts and as nuns, but I knew that there was more there. No one needs to give you permission to do a story. So, I was like: 'Cool, when can I buy the ticket to Texas?'"
Her days began with the harmonies of women singing in unison and ended with evening walks where they strolled arm in arm. It became clear that together, the nuns stood for something worth writing about. So, Decker spent about three years reporting and learning about their lives and work.
The convent was started by a widowed Irish immigrant, Margaret Mary Healy-Murphy, in 1888. She recruited young women from Ireland to staff the first free, private Catholic school for African Americans in Texas. It wasn't until the 1950s when Decker's aunts, Jo and Gabriel Murray, left their family's County Roscommon dairy in Ireland to join this cause when they were teenagers.
It was not uncommon for young Irish women to join the church as nuns at that time. In fact, it was a pathway that could lead to higher education and leadership roles in the community, which were not always accessible to women from rural Ireland at the time. Many were the first to attend college in their families and become activists.
Those who were sent to the U.S. found themselves in the middle of a historical moment. Defying the Catholic Church's call to stay away from politics, many nuns marched alongside the leaders
of the Civil Rights Movement. They believed in making education accessible to all, so they became supporters of the desegregation of the schools they worked in.
For Decker, covering this story meant more than just solving a puzzle. It was also about capturing the evolution of her family and making the story accessible to those who felt the pull of the themes of home, immigration and identity.
"A lot of people have really interesting family stories that they never get the chance to make part of the permanent record," says Decker. "People will have a parent or grandfather die and be left with so many questions they wished they had asked. So being in a position where I have the skills and tools as a journalist to investigate my own family is something really special."
Stories rooted in the human experience from all corners of the world have always lit a fire in Decker, but a trip abroad as a senior in college solidified her commitment to this type of storytelling. In 2017, she traveled to Sri Lanka with the UO School of Journalism and Communication to produce stories in the aftermath of the country's civil war.
"There's no circumstance where getting outside of your own comfort zone does not lend something important to your life," she says.
The travel bug stuck, as Decker immediately packed her bags once again after graduating from the CHC. This time, she found herself at a bilingual elementary school in Granada, Spain. There, Decker worked as an assistant teacher and taught natural and social science.
She described it as "the most difficult job I've ever had." Despite having a hectic schedule in a foreign country, Decker's ambition to refine her Spanish was profoundly important to her. Mastering another language meant adding another investigative tool to her belt.
In 2021, Decker's knack for investigative work led her to Levi Merrithew Horst PC, a Portland law firm. Although it may seem like she jumped into a completely different field, Decker's journalistic skills are crucial to being a good private investigator, she says. She specialized in interviews, public records, and fact investigation.
Her job was to work with criminal defense clients with the goal of acquiring information to use in helping their cases. She remembers working on a case of someone who was in jail and facing the death penalty for killing a family member. She knew from her experience as a journalist that society had limited views on incarcerated people. But her time as a journalist and private investigator taught her that "the world isn't just black and white," she says.
She met with the client to understand more about the person's life – anything to be able to paint an authentic picture of a human being. She found out that the client had been struggling with profound mental health issues at the time of the crime. The case still hasn't gone to trial yet, but the efforts of Decker's team have shed some light on the case.
For Decker, it's always a personal mission to figure out what the truth is and to get it right. Working as an investigator combined that with public service. She says: "As a PI, we ask how can we get this person off death row so that they're not executed by this state? How can we help them heal with their family members? How can we get them the mental health services that they
need to deal with the grief that they now have? How can we help them and the people they've affected move forward from that?"
Decker's dissertation for her master's degree addresses the current segregation of Protestants and Catholics in the school system of Northern Ireland. The country just celebrated the 25th anniversary of a peace agreement after three decades of conflict, but still struggles with social inequities.
"I want people to see the different ways that education systems can impact a community," she says. "In Northern Ireland, they have a very interesting impact in terms of the legacy of conflict and how the education system may or may not be holding the country back from really moving on."
As an investigative journalist, Decker looks forward to continuing to find stories and work for initiatives that excite her and spark her curiosity.
"Nothing's ever the same every day," she says. "Each project or investigation is different. I feel like I really am learning about the world along the way. A career in journalism is truly like a school of life that never ends. That's why it's so exciting."
- Story by Keyry Hernandez, Clark Honors College Communications
- Photo courtesy of Emma Decker