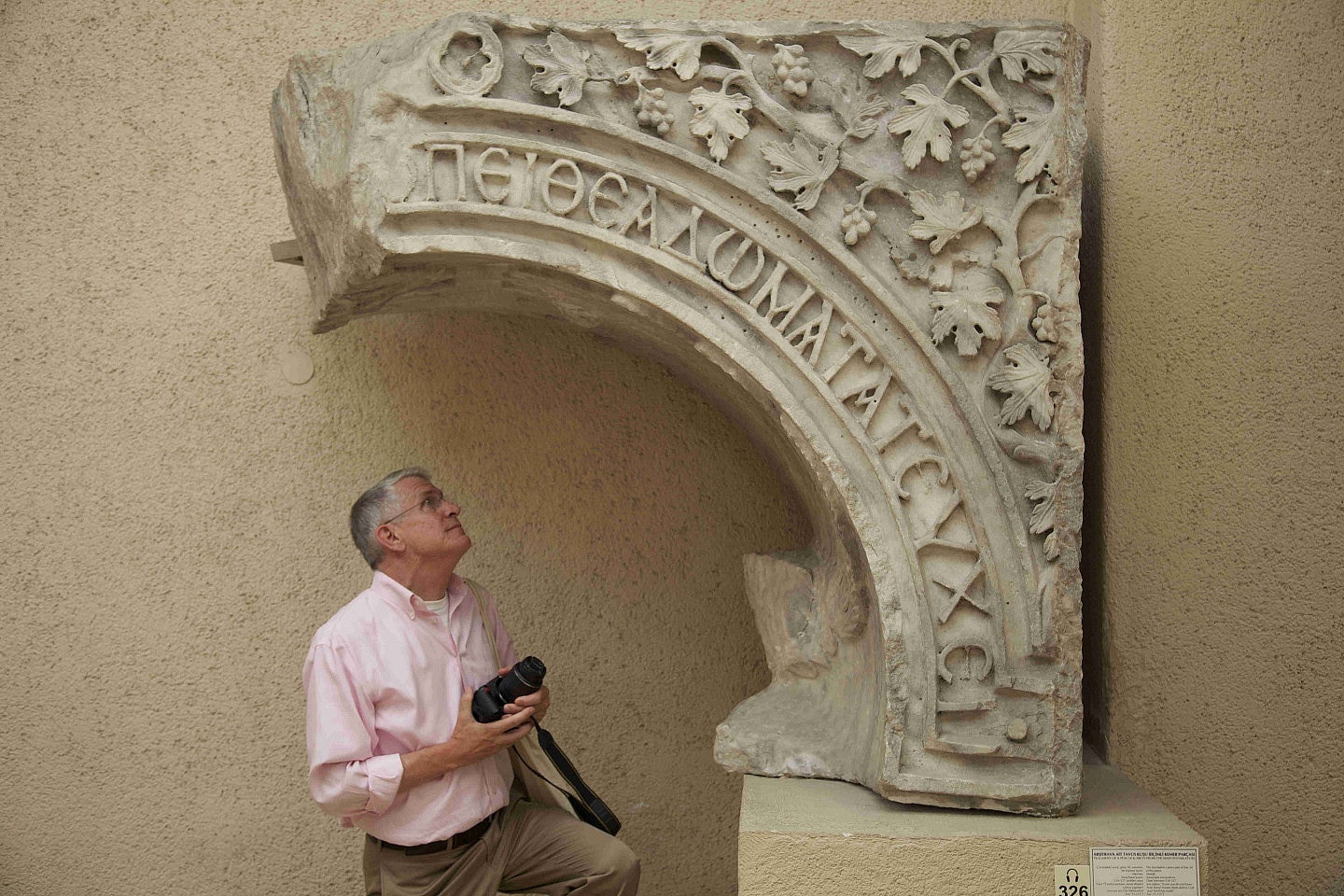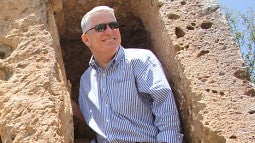 Robert (Bob) G. Ousterhout
CHC Class: 1973
Major: Art History
Career: Emeritus Professor, Byzantine art and architecture in the Department of the History of Art, University of Pennsylvania
Teaching at UO: Asst. Professor, Department of Art History, Sept. 1981-Dec. 1982
Born: Jan. 16, 1950
Died: April 23, 2023
With a celebrated legacy of kindness and generosity, an Honors College scholarship in his name aids students in need.
Robert "Bob" Ousterhout, a 1973 graduate of the Clark Honors College and a former assistant professor of art history at UO, sadly passed away on April 23, 2023, after battling prostate cancer.
Ousterhout, a Philadelphia, Pa., resident, was a professor of Byzantine art and architecture in the Department of the History of Art at the University of Pennsylvania. A recognized specialist in Byzantine architecture, his research focused on the documentation and interpretation of the architectural heritage of the eastern Mediterranean, particularly Byzantine architecture, monumental art, and urbanism in Constantinople and Cappadocia.
At Penn, he had also served as director for the Center for Ancient Studies; chair of the graduate group in the history of art; and chair of the graduate group for art and archeology of the Mediterranean world. He retired and became emeritus professor at the university in 2017.
"We are so sorry to lose Bob, who was such a warm human being, a treasured alum and an accomplished art historian," said Acting CHC Dean Carol Stabile. "His experience as a student in the CHC changed his life and helped him decide on a career path in the world of art and architecture. He accomplished so much working directly with students. His philanthropy will allow generations of Honors College students to find their paths. Bob will be greatly missed."
Bob was born in Pendleton, Ore., and attended high school in Monmouth, Ore. In a 2022 interview with UO communications staff, Ousterhout told the story of coming to the University of Oregon and being challenged by his Honors College classes.
"I learned just as much from my cohort at the CHC as I did from my professors," Ousterhout said. "I had the right kind of instruction that I needed through the honors college."
That included an opportunity to study abroad in Vienna, Austria that opened his eyes to art, architecture, and the rest of the world. It was, he recalled, the first time he had traveled outside of the Pacific Northwest. The experience was so meaningful to him that it was then that he decided to major in art history.
After graduating from the CHC, he pursued his master's in art history at the University of Cincinnati and his PhD in the same subject at the University of Illinois, Urbana-Champaign.
He returned to Eugene and the UO to work as an assistant professor of art history from September 1981 to December 1982. That was followed by serving as a professor of architectural history at University of Illinois in the School of Architecture from 1983 to 2006 before heading to Penn.
Ousterhout urged his students to study abroad to expand their perspectives. He regularly took undergraduate and graduate students to Greece and Turkey for on-site study. Art cannot only be learned from textbooks, he was known to say. You had to see it, touch it and feel it to understand its meaning.
"He wanted his students to have direct contact with the buildings, the monuments, and the architecture they were studying," said his husband, C. Brian Rose. "His philosophy was that students couldn't possibly understand it unless they were seeing the things themselves. He was one of the most approachable professors they ever had."
Bob's fond memories of the Honors College led him to establish the Robert Ousterhout Scholarship Fund in 2021. He wanted to provide support to CHC students with a demonstrated financial need to regularly participate in the arts and humanities. His generosity continues to hold open doors for students so they can have life-changing experiences at the Honors College just as he did.
His family said sharing the spectacular nature of the Cappadocia region in Turkey – home to some of the world's most acclaimed architectural structures – was close to Ousterhout's heart. A highlight outside of teaching came when he was able to take Martha Stewart on a hot-air balloon ride over the area, which she later spotlighted on one of her travel shows.
An avid writer, Ousterhout's writing was prodigious throughout his career. In the last six years alone, his family said, he produced two books on Eastern medieval architecture and the rock-cut monuments of Cappadocia. He also wrote two fictional novels and three books of short stories. "He was busy, very busy," Rose said.
He is survived by his husband; his sister, Jean; and brothers, Neil and Doug. The family suggests remembrances be contributions to the scholarship fund.
- Story by David Austin, Clark Honors College Communications
- Photos courtesy of C. Brian Rose