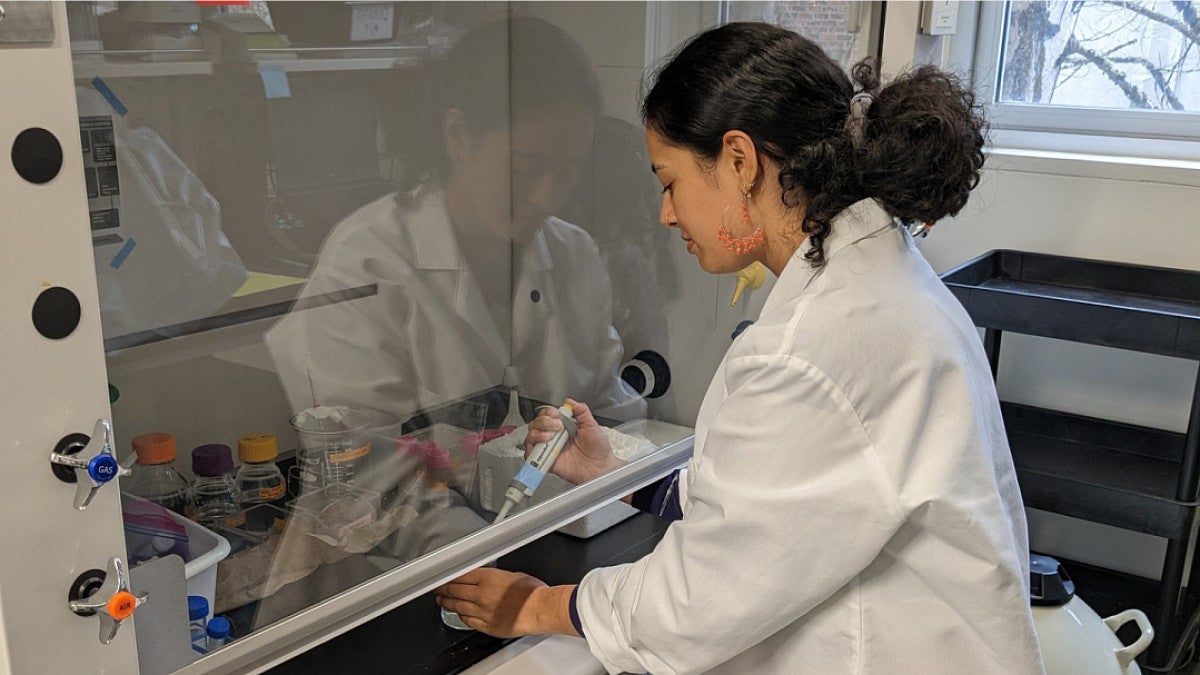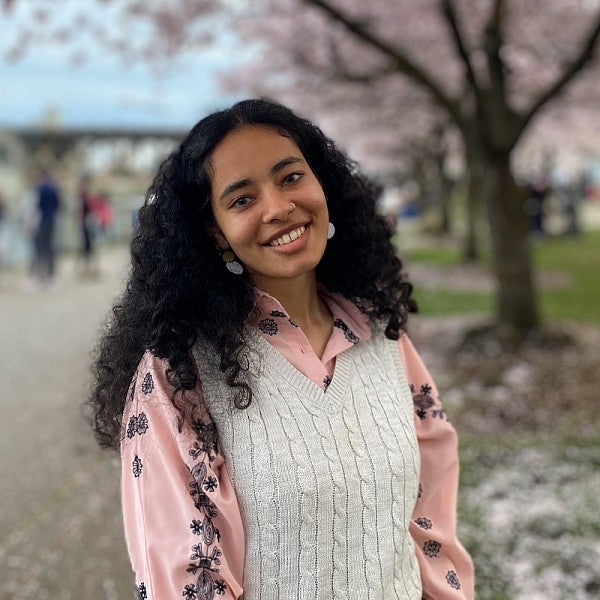 Year in CHC: Junior
Major: Neuroscience
Activities: Students for Global Health Club; South Asian Cultural Alliance; and Student Health Advisory Committee
Quote: "It's super important to make sure that in a community, people are feeling cohesive, that they belong, and that they feel empowered to access resources."
The CHC junior neuroscience major is awarded the prestigious Phi Beta Kappa Key into Public Service Scholarship.
Living in India as a child ignited an interest in public health in Nayantara Arora, a third-year Clark Honors College student majoring in neuroscience. She observed the public health disparities between the U.S. and India and developed a desire to go into some sort of health space to give back to those most disadvantaged by healthcare systems.
"What we're seeing today is a preventable problem that could be fixed with some infrastructure changes or preventative changes," said Arora. She hopes to be one of the people leading this change.
Arora was recently awarded the Phi Beta Kappa Key into Public Service Scholarship for 2023. She will receive a $5,000 scholarship along with the opportunity to participate in a conference "that provides training, mentoring, and reflection on pathways into local, state, and federal government careers," according to the Phi Beta Kappa website.
The group, of which the University of Oregon is the Oregon chapter home, identifies itself as America's most prestigious academic honor society, and advocates for the value and benefits of liberal arts and sciences education.
After graduating from St. Mary's Academy in Portland, Arora joined the Clark Honors College as a neuroscience major and chemistry and global health minor, all of which are programs of the College of Arts and Sciences. On campus, she is involved with the Students for Global Health Club, the South Asian Cultural Alliance, and the Student Health Advisory Committee.
When she was in high school, Arora co-founded Youth Advocates for Immigrants and Refugees. "It really grew into more than I thought it would be," she said.
The group started out looking solely at immigrant and refugee stories and has now expanded to accommodate more multicultural voices in Portland, which is significant given how white of a city Portland is – almost 74%, according to the U.S. Census Bureau. "We also decided to create a podcast in which we basically host immigrant and refugee students and have them share stories or a series of vignettes about their lives," Arora said. "We're basically giving them a platform to talk and reflect on their identity."
In her future, Arora sees herself working in a healthcare field. "It sounds ambitious, but I really want to be able to take a three-pronged approach," said Arora. She hopes to combine research, policy and practice in order to have "the most spread impact, because it's clear that all three of those approaches are very needed."
Nearly every aspect of life intersects with public health, Arora said, from socioeconomic status to race. "It's super important to make sure that in a community, people are feeling cohesive, that they belong, and that they feel empowered to access resources."
— Story by Alyson Johnston, College of Arts and Sciences Communications
— Photos courtesy of Nayantara Arora