Majors and Minors: Marketing Transactions, Business Environment
Former Member, CHC Advisory Council
Owner, Iris Vineyards
Founder and President, InnSight Hotel Management Group
President, Sycan B Corp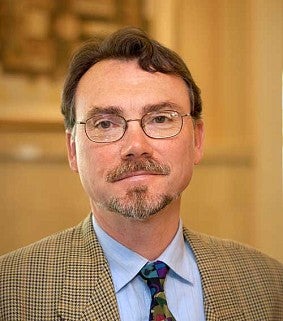 Richard graduated from the Clark Honors College in 1979 with a bachelor's degree in marketing transactions and business environment. His honors college thesis was
A Study of the Feasibility of Marketing Douglas Fir Lumber Products Abroad
. In 1980, Richard earned his joint MBA and Master of Information Management from the American Graduate School of International Management (Thunderbird) in Glendale, Arizona, following which he and his wife Pamela spent a decade living and working in Washington, Germany and Switzerland.
Returning to Oregon in 1991, Richard served as the president of Sycan B Corp. Sycan is a developer and operator of commercial, industrial and residential real estate. In 1994, he founded InnSight Hotel Management Group, which currently operates eleven hotels in Oregon and Washington. Richard has served as president since its inception.
Richard and Pamela are also the owners of Iris Vineyards located in the southern Willamette Valley near Eugene. Their first vines were planted in 1996 and they bottled their first wines in 2001. Today Iris Vineyards wines are nationally distributed.
Richard is an active volunteer in his community. He has served as a board member for Goodwill Industries of Lane County and the Eugene-Springfield Metro Partnership; vice chair for the Citizen Advisory Group, Gateway Refinement Plan; and member of the Springfield Conference Center Consortium and Springfield Blue Ribbon Consortium. Richard currently serves on the Oak Hill School Board of Trustees as past chair; as vice chair of Travel Lane County (2004 – present), and as a member of the Eugene Chamber of Commerce's Entrepreneurial Advisory Board (2009 – present), whose mission is to promote economic development in Lane County and the southern Willamette Valley. He is an emeritus member of the Clark Honors College alumni advisory board.
Richard was celebrated with a prestigious Alumni Award at the 50th Anniversary Celebration Gala of the Clark Honors College.
February 19, 2010