You got an introduction to the basic principles of research during the research section of the 200-level Arts & Letters and Social Science course series, and you know that you will need to conduct original research for your senior thesis. But getting involved in research as an undergraduate student can seem intimidating. 
Check out the resources listed below to help you get started.
---
Research Opportunities with CHC Faculty
Research Happening at the University of Oregon
Research at the UO encompasses thousands of scholarly, scientific, and creative endeavors. Research, both basic and applied, is fundamental to the mission of the University and is essential to Oregon's economic and civic vitality. Learn more about research at the UO's research centers, institutes and colleges by exploring the links below.
Student-Oriented Research Programs
Also check out research opportunities outside of the UO.
---
STUDENT PROFILE - JACOB BIEKER, Class of 2017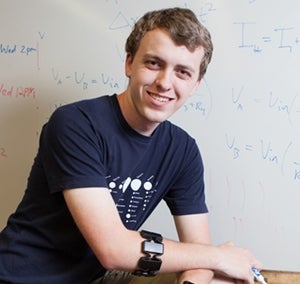 Jacob wrote a computer program that remotely opens and closes the dome over the UO's robotic telescope. At Pine Mountain Observatory. 130 miles from campus, in Bend. In his spare time. "Seeing it actually work was a really cool moment," he says.
Jacob's eyes are trained skyward, and he aspires to work for NASA. "I want to do computational astrophysics, the physics of stars and galaxies and the universe at large. I would be, like, modeling galaxies colliding or stars exploding."
---
Undergraduate Research Opportunity Program (UROP)
The Undergraduate Research Opportunity Program (UROP) provides services and resources in support of student engagement in faculty mentored undergraduate research and creative scholarship activities at the University of Oregon. UROP has resources and guides to help you get started.
Once you have a research topic in mind, you may want to apply for one of the following funding opportunities through UROP:
Center on Teaching & Learning (CTL) Research Fellowship
The CTL research fellowship allows full-time juniors and seniors in any major area of study the opportunity to work as Research Fellows throughout the University of Oregon. Admission to the program is competitive. Accepted students work as valued members of a research team and are granted a tuition waiver for the academic year.
Students from any major may apply if you met the following criteria:
3.50 minimum GPA
Enrolled full-time at junior or senior class standing
Intend to pursue graduate school
---
Present Your Research or Get Published!
---
CHC Students Take Home Library Research Awards
Each year UO Libraries honors undergraduate students who produce exceptional original research using UO Libraries collections and resources. The library research awards come with a $1,000 - $1,500 cash prize. In 2016 CHC students swept the "Theses or Multi-term Papers and Projects" category.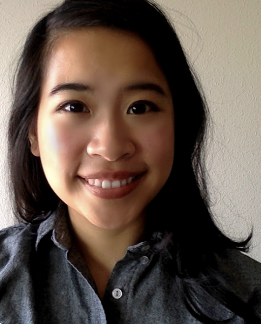 Dawn Le, BA '15 - anthropology
Finding "Home" as a Palestinian-American: An Oral History Project of One Man's Life Story
For immigrants and refugees, the concept of "home" is seldom a concrete definition, as the question of where "home" is - either in the country of origin or the new country - activates a tension in self-identity. For the Palestinian immigration and refugee experience, the longstanding Arab-Israeli Conflict produces an even more complex tension. The purpose of this study is to explore this tension in a Palestinian-American context. An oral history project about Ibrahim Hamide, a restaurateur and human rights activist in Eugene, Oregon, it sheds light on post-trauma resilience and documents a piece of history for the Eugene community.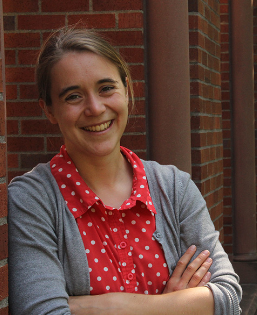 Caellagh Morrissey, BA '15 - history and international studies
Fugitive Queens: Amakhosikazi and the Continuous Evolution of Gender and Power in KwaZulu-Natal (1816-1889)
Scholars widely recognize that Amakhosikazi (elite women) played a vital role within the Zulu pre-colonial state. However, histories have categorized these women as accessory to the lives of powerful men. Through close readings of oral traditions, travelogues, and government documentation, this thesis discusses how amakhosikazi exhibited power, and tracks changes in their social position from the early years of the Zulu chiefdom in the 1750s until the 1887 annexation by British forces. As a result of changes in women's access to male power sources, elite women became marginalized in both Zulu and colonial political structures.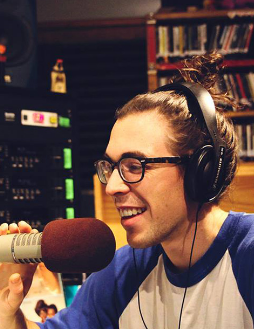 Luciano Dolcini-Catania, BS '15 - psychology and sociology
Temperament and Symptom Pathways to the Development of Adolescent Depression
This study examined the influence of internalizing and externalizing symptoms during early adolescence on the subsequent development of depressive disorder. The role that temperament plays in predisposing individuals to these particular pathways was also examined. Logistical regression analyses revealed that internalizing symptoms and social-externalizing problems were significant risk pathways to the development of depression. Moreover, high levels of effortful control acted as a protective factor for the development of depression across both symptom pathways, suggesting that it may be an important target for prevention strategies.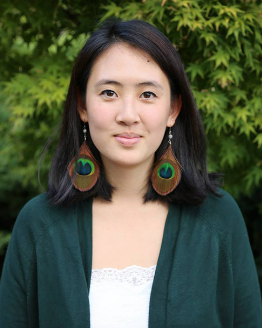 Claire Weil, BS '15 - international studies and economics
Genocide Prevention in the 21st Century: the Central African Republic
This thesis explores how genocide prevention has progressed in the twenty-first century with an examination of the crisis in the Central African Republic. This project demonstrates that tools created to prompt prevention and reaction to genocide have been effective but the frameworks through which the international community addresses genocide must be enlarged for the sustainability of the intervention. Through showing that genocide prevention in the Central African Republic has been effective, this research highlights the importance of continuously adapting our methods of prevention to create durable visions of peace.