Fall Term Schedule: October 2nd - December 8th
We offer a tour of the Clark Honors College daily Monday through Friday. Tours run an hour and a half with sessions beginning at 10 am, 12 noon and 2 pm.
Tours are unavailable November 23rd and 24th.
Limited tour times available on October 13th, October 20th, November 3rd and November 17th.
Due to limited seating, please register for your preferred day and time in advance. The CHC tour supplements the two-hour university walking tour. Make sure to register for both!
Tours are given by our student tour guides, who can speak not only to things like graduation requirements, but also are able to give a first-person perspective into the lived experience of students in the Clark Honors College. The tour wraps up with an optional 20 minute walk through the Global Scholars Hall. Dress for inclement weather as needed.
Currently Chapman Hall, the permanent home of the CHC, is undergoing renovation. The honors college is temporarily housed at the historic McArthur Court during construction. Tours will begin and end at McArthur Court - please check in at the reception desk located just inside the northwest entrance. Metered parking is available adjacent to McArthur Court, and free parking is available across campus, underneath the Ford Alumni Center. See the UO map for further information.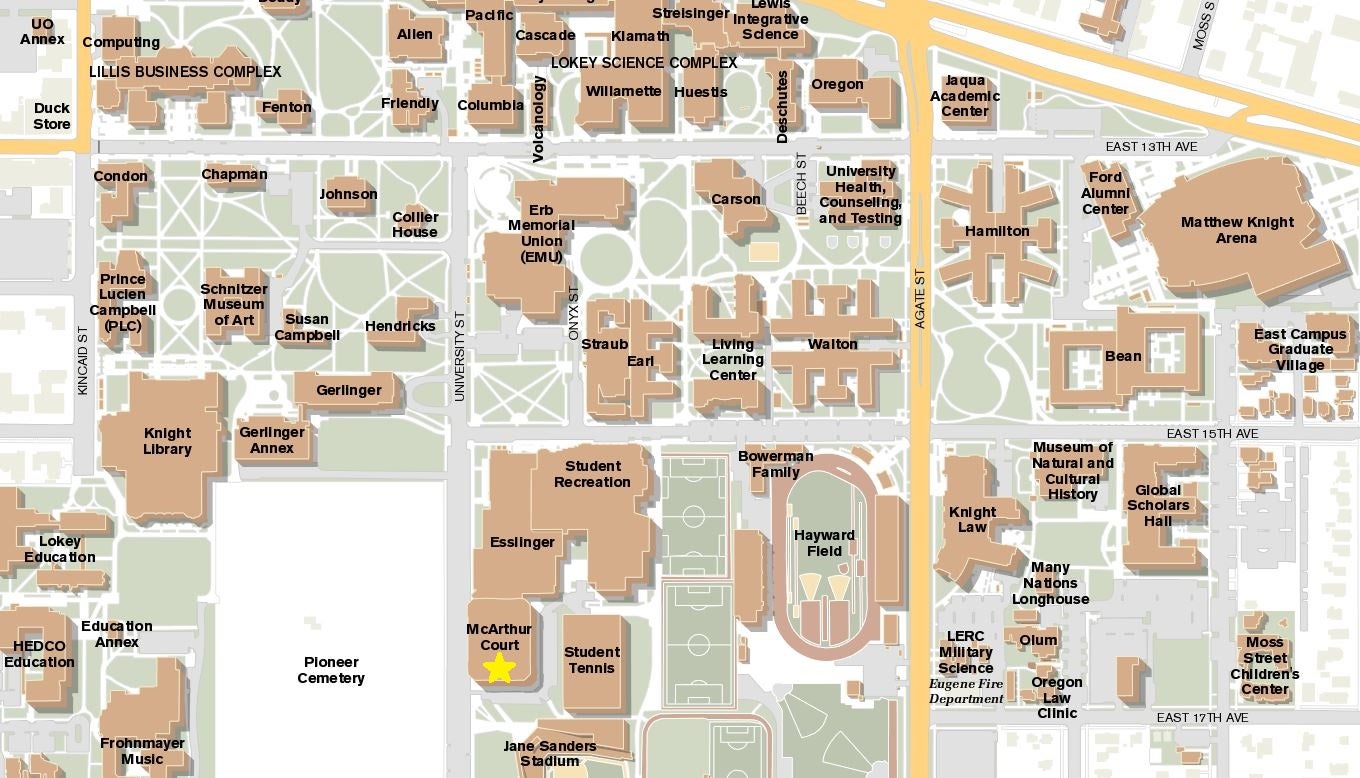 Join a Class
If you call at least two weeks in advance to let us know you're coming, we can arrange for you to sit in on an honors college class! Please specifically mention your interest in joining a class when you call.
541-346-7600 | chcadmit@uoregon.edu
We look forward to meeting you!