Inside Out brings college students together with incarcerated men and women to study as peers behind prison walls. It is an opportunity for students to reconsider what they have come to know about crime and justice, and an opportunity for those inside prison to place their life experiences in a larger framework.
Inside Out creates a paradigm shift for participants, and deepens the conversation. It transforms our collective approaches to understanding crime, justice, freedom, and inequality. By fostering individual transformation, the program serves as an engine for social change.
Learn More About Inside Out at UO
---
"I was afraid going into this class that we wouldn't have much in common, but steel bars are clearly permeable because we have more to discuss than I could have ever imagined. "
— Peter, CHC Student
---
Try Something Different
Inside Out is a national program, with courses offered at more than one hundred institutions across the country. The University of Oregon has the largest program, with eight trained instructors and courses available in sociology, geography, and literature.
The core of Inside Out is an academic course, meeting once a week, through which 12 to 18 "outside" (undergraduate) students and the same number of "inside" (incarcerated) students attend class together at either the Oregon State Penitentiary or the Oregon State Correctional Institution. Three courses each year are offered exclusively to Clark Honors College students. Both course sites are located in the Salem area, and transportation is provided by the University.

---
"The true learning that took place in this class was in the conversations we had about life. How I could see myself in the Outside students' shoes and how they could see themselves in mine."
— Sam, "Inside" Student
---
Intern with Inside Out
These honors college students couldn't get enough. After taking an Inside Out class they chose to get involved through one of several internship positions available each year to program alumni.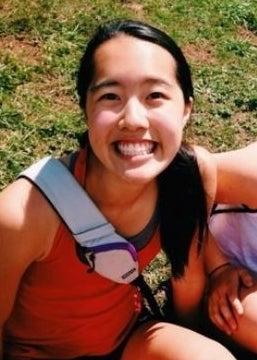 Zoë Wong, Class of 2017
Biology, Psychology, Chemistry, Ethics, Music Studies
"I have really enjoyed getting to know Eugene and feel very fortunate to have the opportunity to engage in programs like Inside Out. I took professor Anita Chari's Autobiography as Political Agency class during winter term of my freshman year. The class was transformative in many aspects of my life and reminded me to find the humanity in every situation. I am the Inside Out "Prison Liaison Intern" and also co-coordinate Forward Tutors, a program that brings tutors into Serbu Juvenile Detention Center, Stepping Stone, and Looking Glass Pathways programs."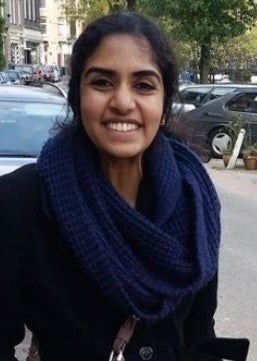 Namratha Somayajula, Class of 2017
International Studies, Peace Studies, Conflict Resolution
"I was first exposed to Inside Out as a freshman in the Carnegie Global Oregon (CGO) ethics initiative, and had the lucky chance to take an IO class during the winter of my sophomore year, with professor Anita Chari. I couldn't have imagined before the impact this class would have on me - today the experience continues to reinforce for me the importance of reaching across socially constructed boundaries to form connections, humanize stories, and expose narratives that are often hidden. After taking this class, I became involved in the IO alumni organization Side-by-Side, and am looking forward to interning for Inside Out this year. Outside of CGO and Inside Out, I am also a dancer and am interested in advocacy and research regarding refugees' rights, international migration, and conflict resolution."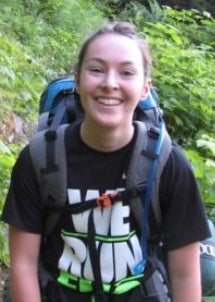 Nina Greene, Class of 2017
Psychology, History
"I took Anita Chari's Autobiography as Political Agency Inside-Out class as a freshman. The class flipped my view of education and what it means to learn and teach on its head. I walked away thinking we all have something to teach and learn from everyone - so we better start talking to each other. I facilitate a CHIP on US incarceration, rights and values for honors college freshman and am a member of Carnegie Global Oregon, a student ethics group on campus. I'm also a vegetarian, a photographer, a Resident Assistant, and a music lover."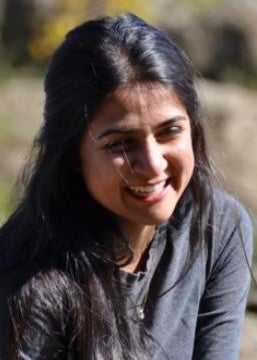 Anisha Adke, Class of 2017
Biology (Neuroscience and Behavior), Chemistry
"When I was a freshman, I took Shaul Cohen's course Power, Space, and Scale, and when the class ended I knew I needed to stay involved with Inside Out. I co-coordinate the Forward Tutors program with Zoë Wong and am a member of Carnegie Global Oregon and the Inside Out alumni program Side-by-Side."
---
Connect with Social Justice Initiatives at UO
CGO partners with the New York-based Carnegie Council for Ethics in International Affairs, bringing leaders from many walks of life to work with students in a mutual exploration of the ethical issues that challenge us in our lives and our careers. CGO students have the opportunity to engage with noted figures through small group conversations, weekly shared meals, internship opportunities, and employment. To join the group students sign up for the Carnegie Global Oregon Freshman Interest Group in the spring or summer prior to their freshman year, or seek out CGO students and staff to discuss the possibility of joining at a later time.
Each year during spring break, the University of Oregon sends a small group of students to the University of Oxford for a week-long workshop on global justice and human rights. The program is open to Clark Honors College students, and graduate students in the Conflict and Dispute Resolution (CRES) and Law programs.
The GPI examines personal and political responses to mass atrocities from the perspective of numerous disciplines. The goal of the project is to formulate strategies that will motivate students, citizens, and governments to become more responsive to issues related to the prevention of genocide and politicide. It aims to bridge scholarship and advocacy, while raising awareness, engaging the campus community, and encouraging action.
---
"I want to spread what I've learned to as many people as possible. I want to change how they think, in the same way that this experience has changed how I think."
— Katy, CHC Student
---
Power of Attorney
Participating in the Inside Out program during her time in the Clark Honors College was an eye-opener for Madeline Bailey, BA '11. In fact, it was that life-changing experience inside prison walls that motivated Madeline to pursue a law degree. "I don't think locking people away is ever the answer," she says. "Our society tends to ignore the reality that there are very few exceptional cases where people should be separated from the community. Most of the people in prison should not be there, and those who are there have been failed by the system over and over again."
Madeline recently graduated with her Juris Doctor from UC Berkeley, and is working as a Legal Fellow at the Equal Justice Initiative (EJI) in Montgomery, Alabama. A national leader in addressing the death penalty and juvenile incarceration, EJI is also involved in public education around the connections between race and the justice system