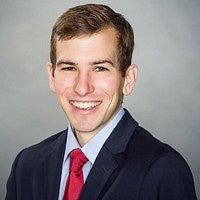 As Kevin Frazier sat through the rigorous interview process for the Truman scholarship in 2015, he was asked a question about civic duty that sent him "down the deepest rabbit hole you can imagine…it was me and Alice in Wonderland, exploring who knows what."
It was a challenging moment for Frazier, despite having worked in stressful positions as an intern with Senator Jeff Merkeley and as the president of the College Democrats of Oregon.
"If I can help another finalist avoid that," Frazier has of the intimidating interview process, "that would be awesome."
Frazier is no stranger to passionate determination when it comes to helping others surmount barriers and succeed. That commitment has been woven throughout his personal, academic, and professional endeavors.
"Kevin is one of the most dynamic, dedicated and determined young people that I have met in a long time.," Governor Kate Brown says of Frazier. "His passion for making the world a better place for everyone is extraordinary. I was honored to have him intern for me as Secretary of State and work for me as Governor. Kevin's advice is useful whether you are 22 or 82. I hope he comes home to Oregon."
Kevin Frazier, BS '15 will return to the Clark Honors College (CHC) in October 2019 to speak about the importance of applying for prestigious scholarships such as the Rhodes and Truman — both of which he was a finalist. Frazier wants to share his experience, passion, and unique perspectives with CHC undergraduates as they compete for funding opportunities and answer the call to innovate and lead with excellence.
Experience has shown Frazier that the benefits of esteemed opportunities such as the Rhodes or Truman scholarships go well beyond the actual award.
"The process of thinking about the issues I care about most and what solutions would actually change them is rewarding in and of itself," he says.
And for Frazier, it's not just seeing personal motivations and goals more clearly, but meeting people who serve as inspiration. In the process of applying for the Rhodes scholarship, he met previous recipients who made an impression on him.
"When I said I was applying for the Rhodes, that was a great segue into regular coffee dates with Dave Frohnmayer (former University of Oregon president and Oregon attorney general) and Knute Buehler (former Oregon state representative and Republican governor nominee)," Frazier says..
It wasn't just previous recipients who motivated the CHC alum, either. During the process, he also developed relationships with professors who both encouraged and challenged his altruistic objectives.
Passport Oregon is a non-profit Frazier founded directly out of college and ran from 2016 to 2018. The mission was to provide access to the outdoors that many kids and their parents don't often enjoy due to socio-economic reasons.
"His approach to helping kids break out of their shells in poorer counties, well, Kevin pays attention to that research on achieving the American dream," Ed Whitelaw, professor emeritus of economics, says of the non-profit. "I like that."
It wasn't just previous recipients in high places that inspired Frazier. Fellow competitors spurred him on as well and through the process of applying, some which turned into relationships which he continues to cultivate.
"To be surrounded by folks who were similarly pushing themselves to ask big questions and convince themselves that they're capable of thinking about these solutions…it was really encouraging," Frazier says.
Even though Frazier's application for both contests was so robust that he ended up a finalist, in retrospect, there are still some choices he might have made differently.
"Many applicants go into the process thinking they must solve a problem globally," he says. "I would have tailored my approach locally, meaning, on a state and local level."
Frazier's time in the CHC prepared him well not only for the grueling process of applying for the Rhodes and Truman scholarships, but also for roles such as working concurrently toward a Masters of Public Policy at the Harvard Kennedy School and Law Degree at UC Berkeley School of Law.
"At CHC, having really thoughtful, honest and challenging conversations was such a blessing because it allowed me how to better understand how to communicate with people who see differently than me and how to identify what skills are going to be needed," he says.
In 2022, Frazier will finish both degrees. That education, paired with his commitment to access and agency for all Oregonians, is how he hopes to continue making an impact.
"The position where I can help people who've been left behind by all this tech advance, catch up — is where I want to be," he adds.
Frazier believes every student has the ability to apply and at the very least, benefit significantly from the process. To those students who feel hesitant, he has a little advice.
"There's an assumption that you have to be from the Harvards and Yales of the world to be competitive and really, that's not the truth," he says. "The resources available to University of Oregon students and the professors willing to go out of their way to help really make any Duck a competitive candidate. And, even if you fail, you always end up further ahead than when you started."
— Laurie Galbraith, CHC Communications