Challenge Yourself
Clark Honors College is comprised of students from every undergraduate major on campus. From art to business, neuroscience to political science, our classrooms are a fusion of ideas and perspectives. CHC students are insatiably curious, approach problem-solving from every angle, and are on a quest to always learn more. We challenge you to step outside of your comfort zone, expand your horizons, and engage deeply with both the coursework and the people that you find here.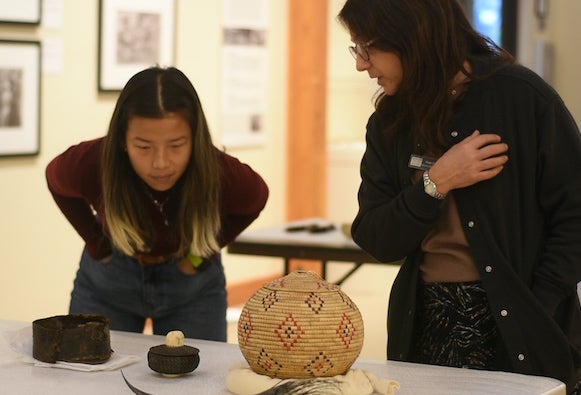 The Focus Is On You
Small discussion-based classes and close faculty mentorship are the hallmarks of the Clark Honors College. You'll learn with your fellow classmates and from them.  With an average of 15 students per class, you will form close relationships, and you won't be just a face in the crowd. You are a contributor to the learning experience as well as a participant. As one CHC student said, "I'm required to be present, and receptive, and respectful...Everybody is engaged."
Faculty Mentorship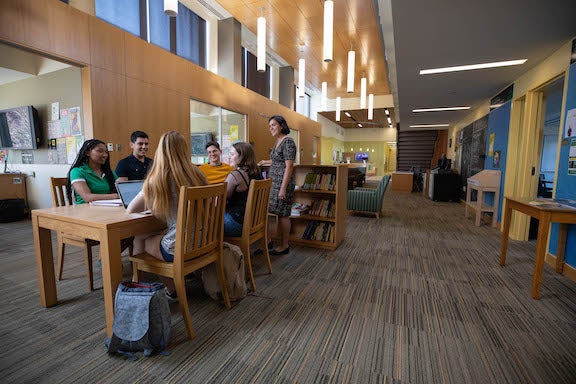 Your undergraduate career will serve as a foundation for your career, but also as a time to build relationships with mentors and professors who will share their expertise with you and serve as guides to your senior thesis. Ask questions. Go to office hours. Engage in discussions. CHC professors are dedicated leaders in learning, drawn from all disciplines across campus to enable every CHC student to make the most of their education.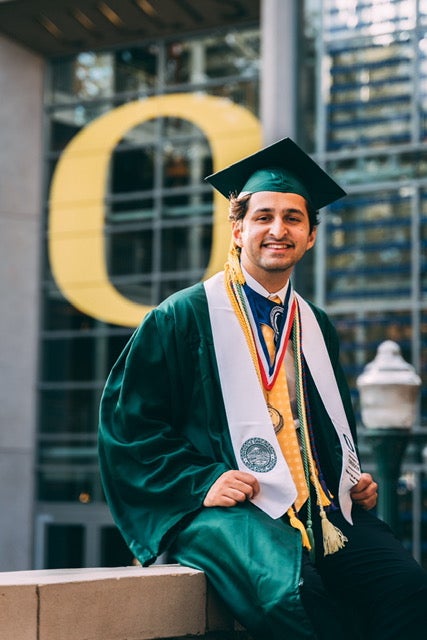 "The students and professors that I met in my four years here made me a better person, a better scholar, and a better leader. From learning about the lessons that Native philosophy can teach us today to discussing case theories in UO's stellar Mock Trial program to meeting some of my closest friends in the student lounge, I found myself and my home in the CHC."
—Sumit Kapur, Class of 2021
Our Curriculum: A Formula for Student Success
CHC's curriculum is balanced with exposure to a variety of academic disciplines taught by experts from across the UO campus. It was designed specifically to actively develop oral and written communication skills as you progress through your four years here, with an emphasis on critical thinking skills. It also provides the flexibility to structure your schedule around your major, minor, study abroad, etc.  Your thesis project brings the threads of your work in the CHC and in your major together, allowing you to combine your writing, research, and oral communication skills to solve a problem, create original knowledge, and lay the groundwork for your future. The thesis project puts all the skills our students have acquired into practice.  The thesis launches careers, and offers a solid stepping stone to graduate degrees.
Scholarships for Scholars
Last year over 92 percent of our incoming class received need or merit-based scholarship support. Among them were several 
Stamps Scholars
, who received a merit-based award that covers all costs of their university attendance for four years. Impressive, huh?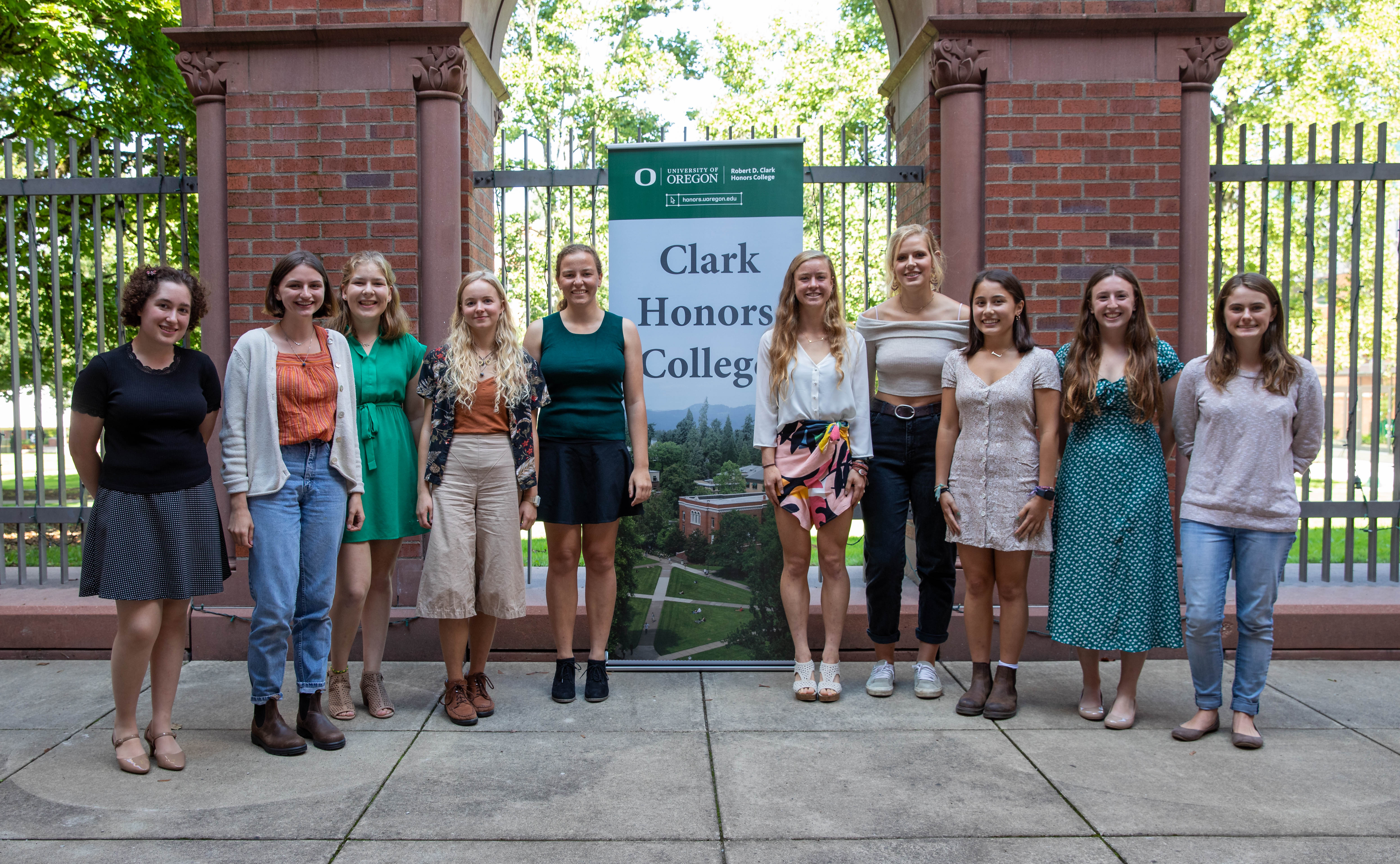 ---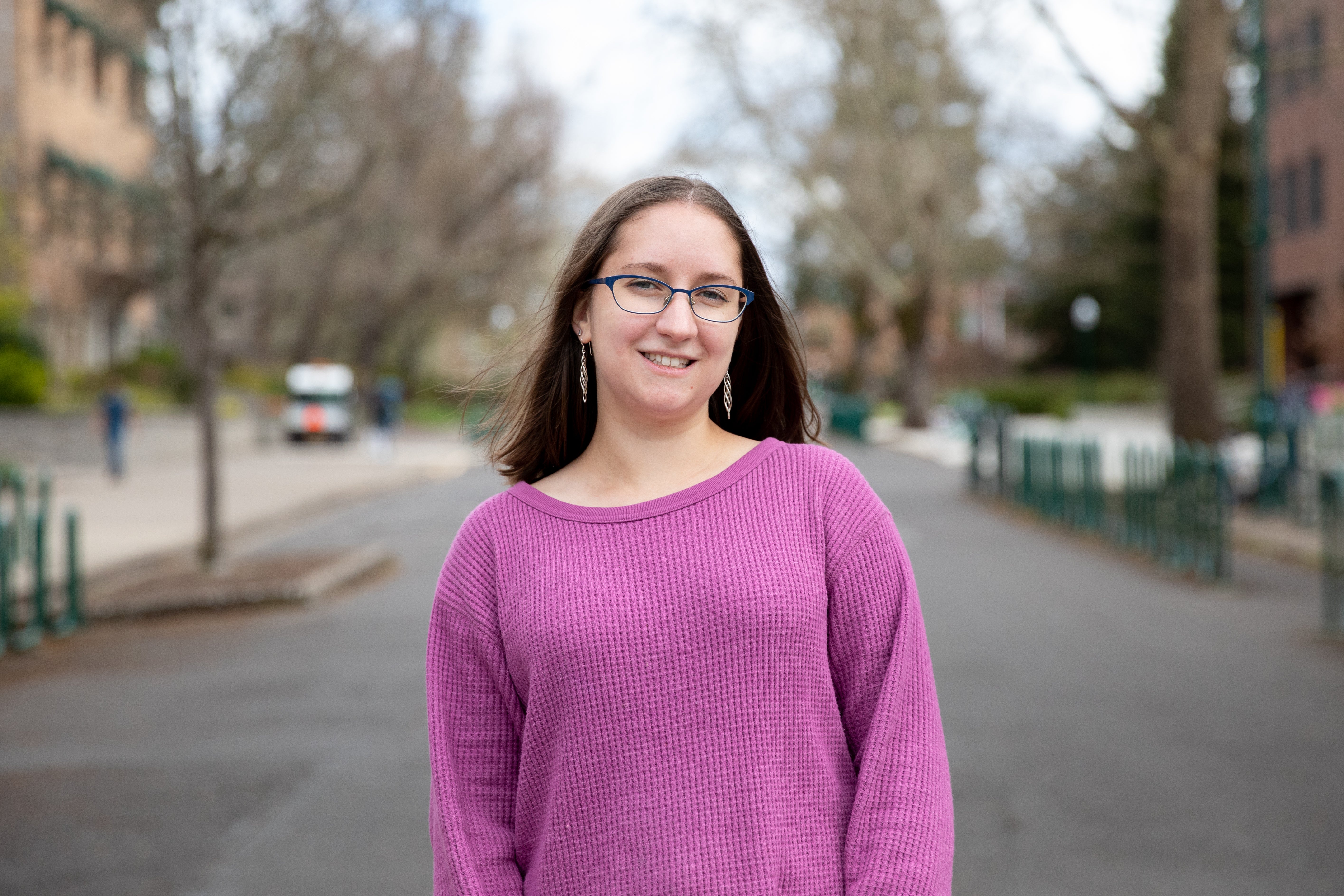 Each year CHC students compete for, and win, distinguished national scholarships, such as the Fulbright, Truman, Mitchell, and Marshall. These awards often cover the full cost of graduate school, either domestically or abroad. Pictured is Mikala Capage, Goldwater Scholarship recipient of 2021.
Made Possible by Alumni Support
We wouldn't be able to provide these scholarships to bright, talented, deserving students without the support of our alumni and donors. The Clark Honors College is 4,000 alumni strong, and growing. When you're ready, we hope you will consider supporting public honors education for the next generation.