We Challenge You to Challenge Yourself
In the Clark Honors College we have students from every undergraduate major on campus. From art to Spanish, and biochemistry to political science, our classrooms are a fusion of ideas and perspectives. The one thing that everyone has in common is that you are bright, motivated, and insatiably curious. So we challenge you to step outside of your comfort zone, expand your horizons, and engage deeply with both the coursework, and the people, that you find here.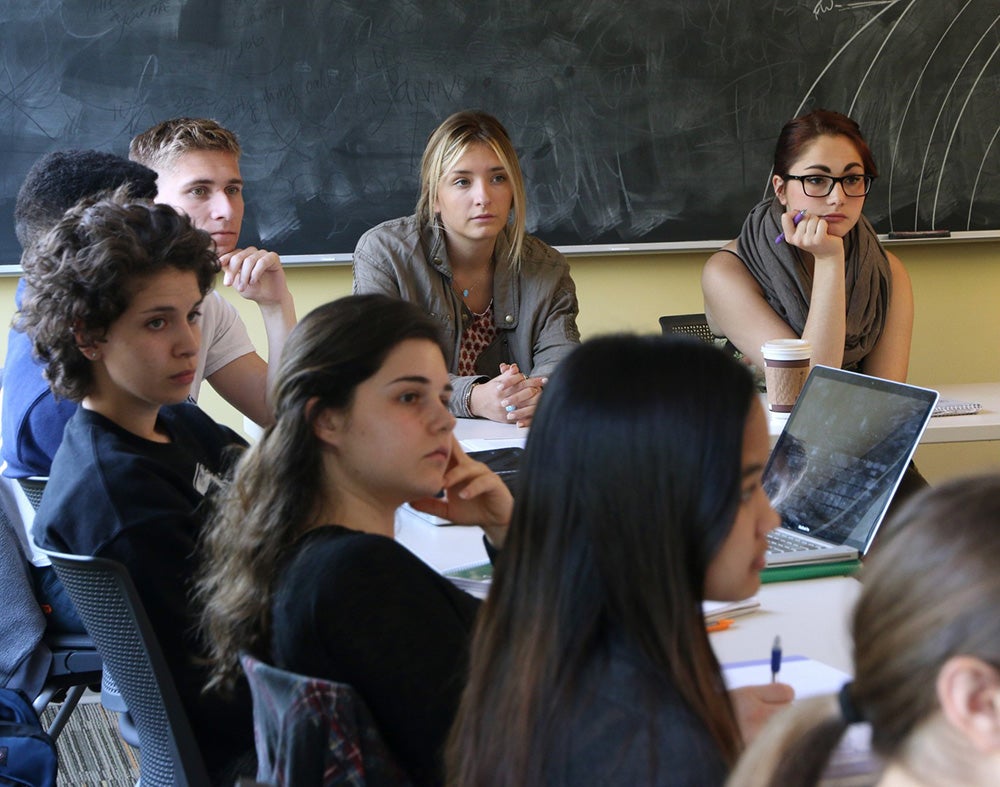 The Focus Is On You
Small discussion-based classes and close faculty mentorship are the hallmarks of the Clark Honors College. You will talk, and you will listen. It's not about being right, it's about being willing to learn and think deeply.
With an average of 15 students per class, you will form close relationships, and people will notice if you're not there. As one honors college student said, "I'm required to be present, and receptive, and respectful...Everybody is engaged."
Faculty Mentorship
Your undergraduate years are an important time to form close relationships with your professors. These are the mentors who will guide you through your senior thesis, and who will write recommendation letters for you when you apply to graduate school or your first job. CHC professors are here to help every student make the most of your education.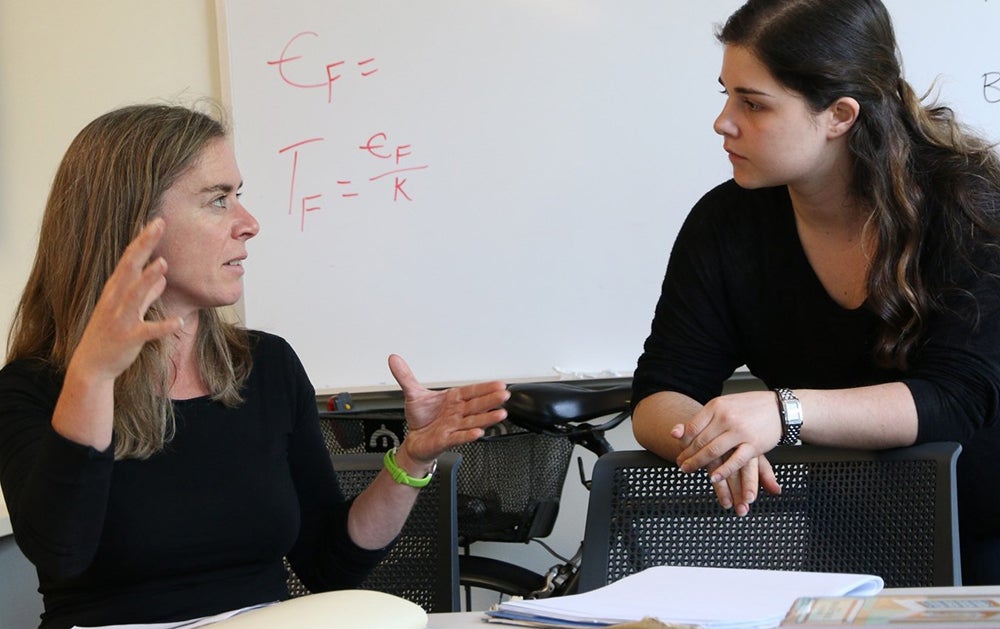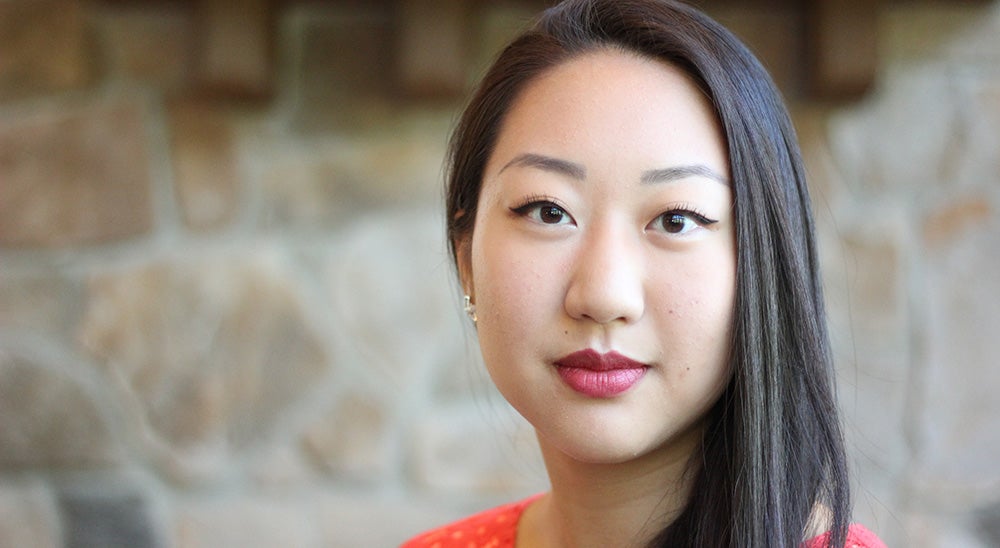 "I have taken two honors college literature classes from professor Casey Shoop and highly recommend them both. Professor Shoop's dynamic teaching style and willingness to engage with students' ideas inside and outside of the classroom are incomparable. His feedback on essays is extensive, and I appreciate that he seeks to challenge his students."
—Allison Zhou, Class of 2017
Classmates as Motivated and Engaged as You
We recognize that it is important for bright students to be surrounded by bright peers. The Clark Honors College may be the first time you are surrounded by equally motivated and intelligent students. This community of scholars has an almost tangible energy. Students are inspired by and support each other, and at the end of the day everyone comes out ahead.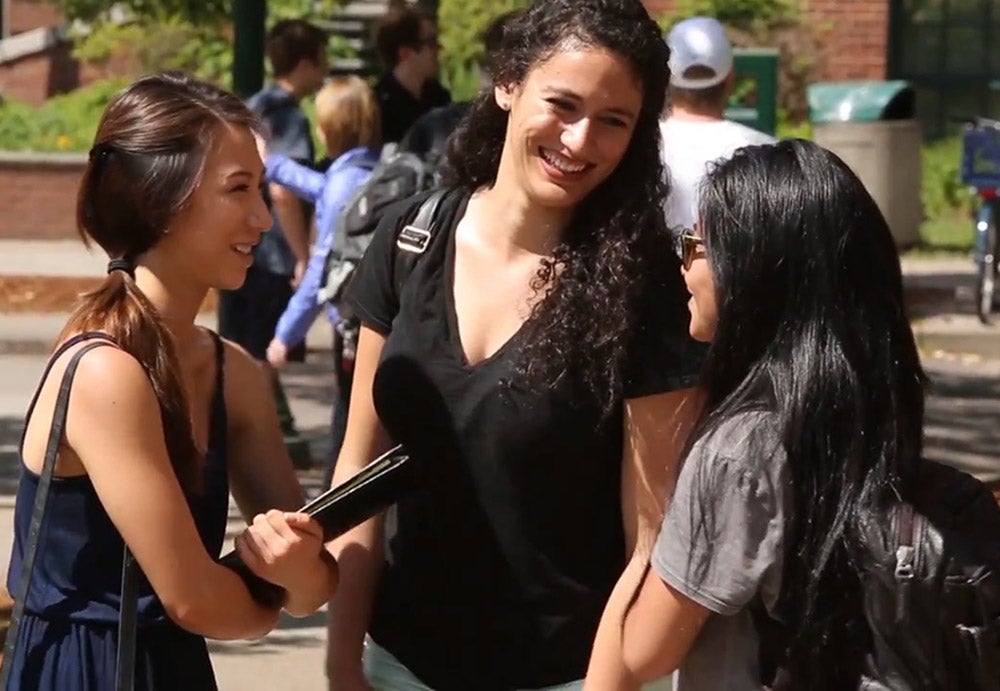 "To feel like I'm learning as much from [other students] as I am from the professor has been awesome."
—Charlotte Rheingold, BA '15
Don't Go It Alone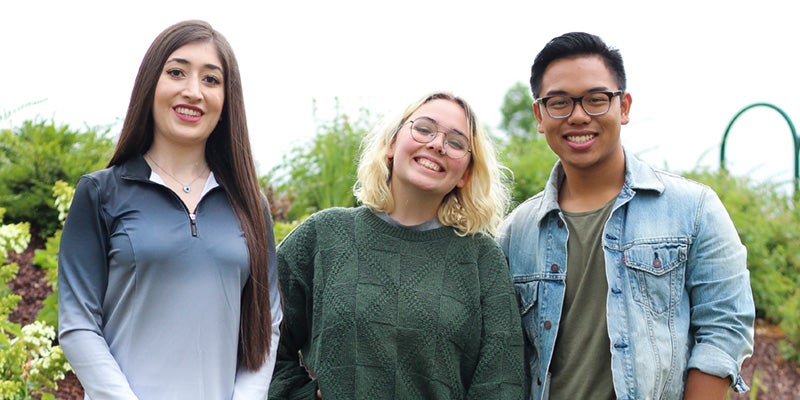 2018-19 Peer Advisors: Elmira, Dori, and Peter
At the Clark Honors College we want to challenge you with courses that are rigorous—but not scary hard. We admitted you because we know that you can handle it, and there are all sorts of resources to help you succeed. Use them.
A good place to start is by getting familiar with the advising resources available to you at the CHC, within your major, and across the university—including Peer Advisors. These fellow students know what you are going through, they've been there. And they're here to help!
A CHC Education Gives You the Skills to be a Lifelong Learner
Why pursue a liberal arts education? How is a history class going to help you land your first job? Through the liberal arts you will develop the skills to be a lifelong learner, and if you can learn how to do just about anything, that is a definite leg-up on your first job—and beyond.
The honors college curriculum cultivates skills which complement, rather than replace, a specific set of knowledge that you will gain through your major. Through discussion-based classes and a strong focus on writing and original thought you will develop advanced problem solving, critical thinking, communication and teamwork skills. Whether you go on from here to pursue a PhD or work at a Fortune 500 company, these skills will help you succeed.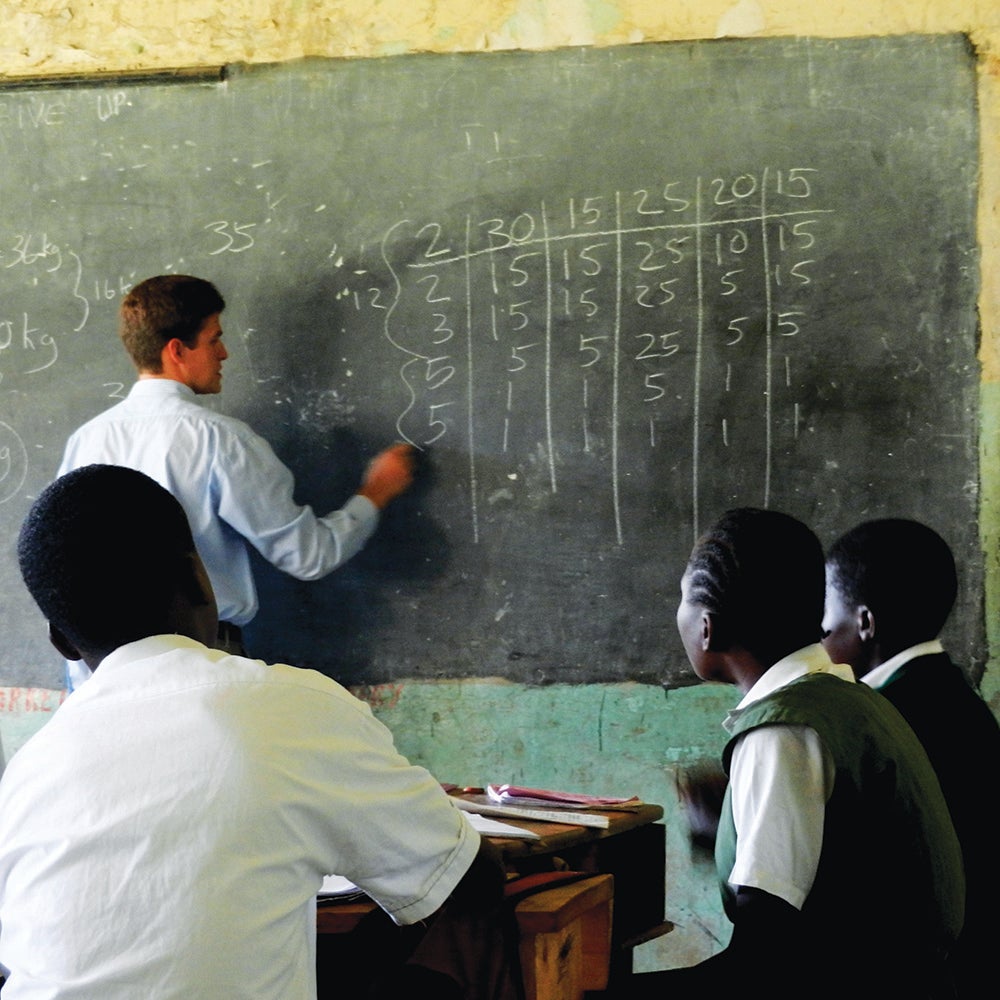 What Our Students Are Saying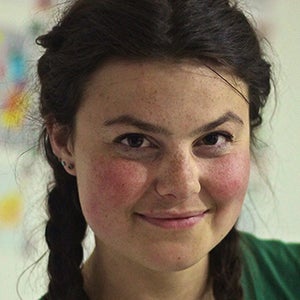 "One of my favorite aspects of the UO is the Clark Honors College. I love the fact that through the honors college I am required to take classes that do not apply to my major. I'm interested in so many different subjects and areas of study, and being in the honors college lets me branch out into different areas of interest without feeling like I am wasting time by taking classes that don't help me advance toward graduating. Additionally, I love the small class sizes, since I think I learn best through discussion."
—Ruby O'Connor, Class of 2017
Curriculum Designed to Help You Succeed
Clark Honors College courses replace University of Oregon general education requirements. Generally, you will take one or two courses in the honors college each term.
The central pillar of an honors college education is composed of three parts: 
The skills and knowledge you develop at each level build on each other, and when you're done you will be amazed at what you have accomplished!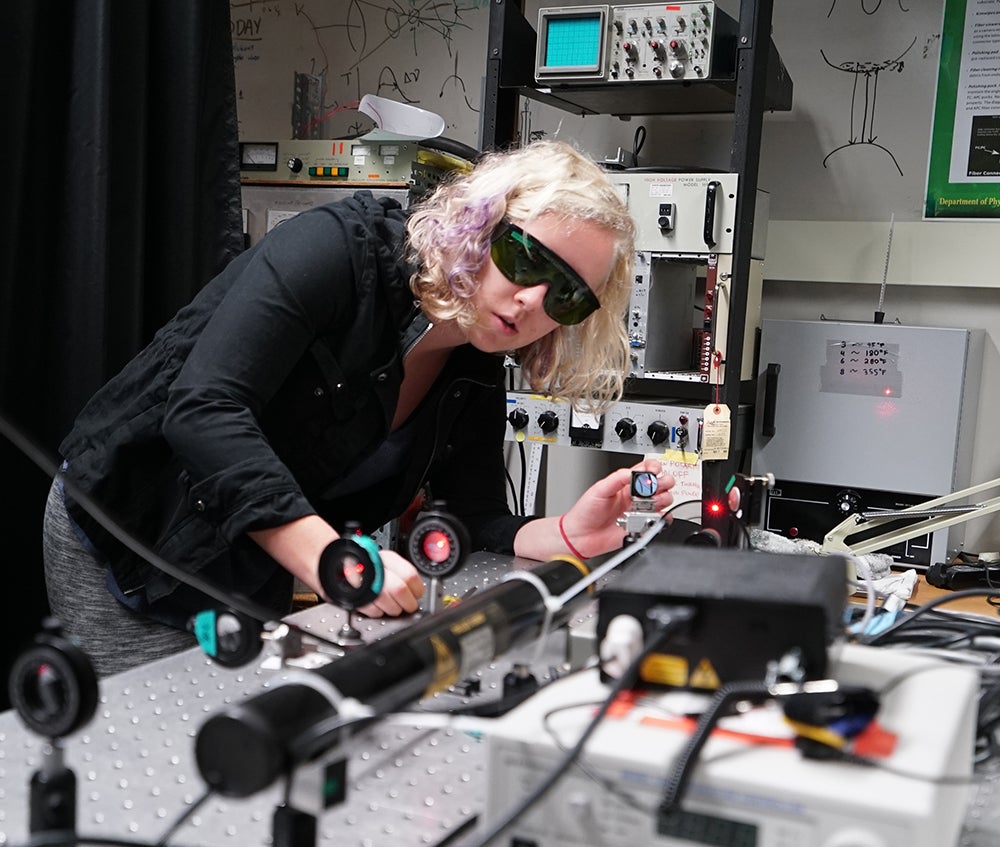 The Extra Mile
Learning doesn't just happen in the classroom. There are opportunities all over the place for you to enhance your academic experience by getting involved in undergraduate research, or student leadership, or study abroad. It's up to you to try new things, and find what fits. Why not start now?
Scholarships for Scholars
Last year over 92 percent of our incoming class received need or merit-based scholarship support. Among them were several 
Stamps Scholars
, who received a merit-based award that covers all costs of their university attendance for all four years. Impressive, huh?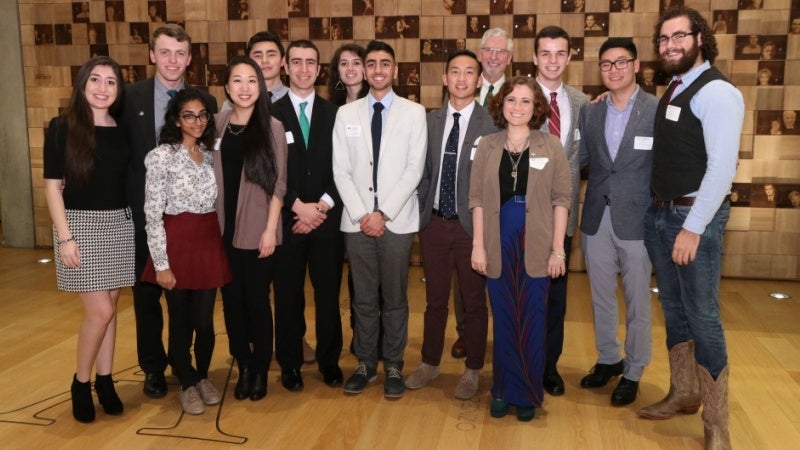 ---
Each year CHC students compete for, and win, distinguished national scholarships, such as the Fulbright, Truman, Mitchell, and Marshall. These awards often cover the full cost of graduate school, either domestically or abroad.
Made Possible by Alumni Support
We wouldn't be able to provide these scholarships to bright, talented, deserving students without the support of our alumni and donors. The Clark Honors College is 4,000 alumni strong, and growing. When you're ready, we hope you will consider supporting public honors education for the next generation.