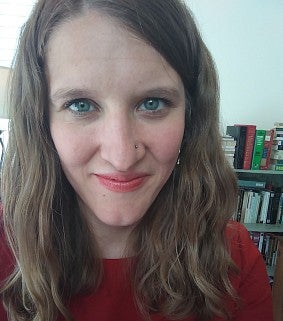 Rachel King
Story by Claire Warner, CHC Communications
Rachel King discovered her love of writing at an early age, crafting poems in fourth grade, a pioneer mystery story in fifth grade, and a novel about a Jewish family immigrating to America in sixth. Now, the Clark Honors College alum is celebrating the release of her debut book, People Along the Sand, a historical fiction novel about the 1967 Oregon Beach Bill that protected all Oregon beaches for public use. The book explores "the pleasures and limits of solitude" through a husband and wife, their son, a lighthouse keeper, and a bakery owner.
"The Beach Bill is a representation of solitude in the sense that some people didn't want others coming to their beach; they wanted to be alone," King said. "There are pleasures in being alone but also in being part of a community — a tension there."
When King wrote a short story in 2008 about a boy searching for agates on the coast, she had no idea it would turn into a novel 13 years later. "I wrote this very short clip, and then, early in 2009, one time, I just sat down and wrote the whole plot, like ten pages," she laughed. King wrote a draft of the book right before she went to grad school in 2009, and didn't come back to it until 2013 when she began to rewrite it from scratch.
The novel explores strained and flourishing relationships as its characters grapple with a changing community and their varying attitudes toward the land they call home. "Everything I've encountered goes into it subconsciously," King said when she looks back on the story, including summer trips to the coast with her family, and her grandfathers who worked in the logging industry.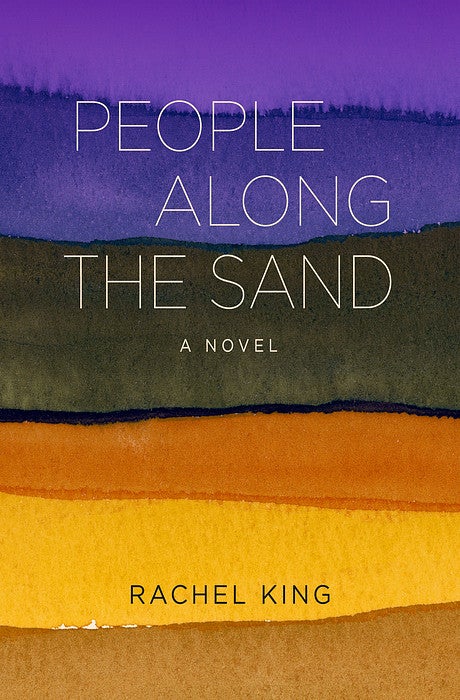 While much of King's book is informed by history and her own life, People Along the Sand takes place in the fictional town of Kalapuya, named after the indigenous people who lived in Oregon's Willamette Valley and were forcibly removed from it. The book centers around five people in the small community, their relationships, and their stance on the contentious Oregon Beach Bill.
While her book is fiction, King took great strides to ensure it was realistic and accurate to the time period. She read several books, archives, and newspapers on Oregon history, and asked her mother to read the story  confirm that the characters represented the social dynamics of the 1960s.
"I like things to be accurate historically, but I also needed to stop myself from being a perfectionist," King said. "If a few facts are wrong, it's okay. This isn't a history book, it's about the people; it's about their interactions."
When not writing, King works as a full-time editorial production coordinator at the Infusion Nurses Society, where she runs the membership magazine that includes essays, advertisements, and educational pieces that help nurses achieve their nurse infusion certification. While she said publishing has been a good fit for her, she refers to it as her "day job."
King's heart has been in creative writing ever since her senior year at the University of Oregon when she participated in the Kidd Creative Writing Workshop. As an English major and CHC student, she took several classes with Literature Professors Henry Alley and Frances Cogan, both of whom King thanked in the back of her book.
"They brought literature alive to me and made me love it even more," King said. "Both of their classes were very writing heavy, very discussion heavy, and challenged the way that I thought. I'm grateful to them."
King will be selling her novel at the Portland Book Festival on Saturday, November 13 to celebrate the official release of People Along the Sand. She thanks her pre-release reviewers on Goodreads.
"Hearing what they got out of the novel meant a lot to me, that they enjoyed the characters and the setting," King said. "It's a very Northwest story and I hope that above all people here enjoy it."