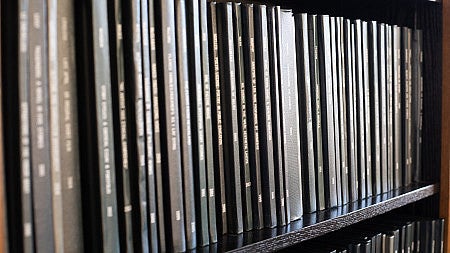 Three-Minute Thesis competition signup deadline nears
Are you completing your thesis project in winter or spring 2023? If so, consider signing up for the CHC's inaugural Three-Minute Thesis competition and a chance to win cash prizes.
The competition gives students three minutes—and one slide—to present their research project. They will present to a panel of judges who will offer feedback as part of the competition. Presenting a thesis in this manner helps students learn to explain their projects concisely in language accessible to an audience of non-specialists (think: people with a high school education and maybe some college experience).
To participate, students must submit a title and a 150-word abstract describing the thesis project by Friday, March 24, 2023 to Miriam Jordan (mjordan@uoregon.edu). The number of submissions will determine whether preliminary rounds will be held on April 4th and 5th. Competition finals will take place on the evening of April 20, 2023.
Prizes will be awarded to the winners – First place - $500; Second place - $250; Third place - $ 125; and a $75 People's Choice award, decided by votes from audience members.
CHC students, acting dean author Ms. Magazine article on AI and inclusivity
Julia De Geest and Zoe Tomlinson are data science majors who attended a Stanford University conference where they had the chance to interview a leading insider who works at Microsoft. Acting Dean Carol Stabile, a regular contributor to the magazine, worked directly with the students on the piece.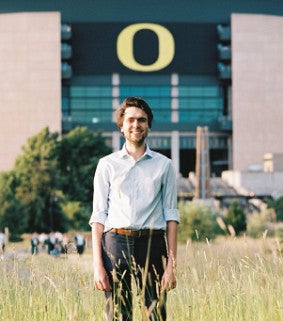 Recent CHC alum addresses homeless issues on OPB's "Think Out Loud"
Jakob Hollenbeck is a 2022 graduate of the Clark Honors College. With a double major in economics and political science, he landed a job as a paralegal with a Portland law firm after his graduation where he works on cases to protect children from abuse.
In January, Hollenbeck appeared on Oregon Public Broadcasting's "Think Out Loud" talk show and was interviewed extensively by the host, Dave Miller, about his views on homelessness. In the show, Hollenbeck talks about his relationship with some of his neighbors who were experiencing being homeless.
"I was used to the prevalence of homelessness in Eugene because it has one of the highest per capita rates of homelessness, but here it was just really close to me," he says as part of the show.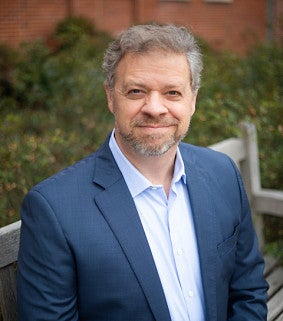 CHC's Moffitt and his class continue work on Cayuse Five case
As winter term winds down on the UO campus, Michael Moffitt and his Clark Honors College students are continuing to strengthen their links to the Confederated Tribes of the Umatilla Indian Reservation.
Moffitt, who is a UO School of Law professor, is finishing up his second round of teaching "Searching for the Cayuse Five," an intensive class aimed at helping the tribes find the burial place of five Cayuse men who were executed in 1850 after being accused of taking part in the slaying of Marcus Whitman in Washington state.
Read more about the research being done by Moffitt and his students in a story that appeared recently in Around the O.
More coverage of exhibit based on CHC professor's research
The work of Judith Raiskin, CHC associate professor of women's, gender and sexuality studies, is featured prominently in a new exhibit at the UO Museum of Natural and Cultural History.
The exhibit prompted media attention from OPB and the Daily Emerald.
CHC affiliated professor quoted on National Public Radio
Theresa May, a UO professor of Theatre Arts, provided insight into a story on NPR's Philadelphia affiliate WHYY radio.
The story focuses on a queer arts organization called the Bearded Ladies Cabaret, a group of performers whose latest show focuses on climate change. May, who is affiliated with the CHC, talks about how climate issues have been part of theater for decades.
CHC students can get health-related scholarships; April 3 deadline looms
Now is the time for students to explore and apply for scholarships for the 2023-2024 academic year, and UO offers six different scholarships for outstanding students interested in health professions.
Four scholarships will be awarded to students on the pre-medical track. And one scholarship each will be given to a pre-dental student and to a student interested in health and family related matters. To apply, those interested should go to the UO Scholarship Dashboard, which is now available. If you have questions, send an email to health@uoregon.edu.
Oregon Undergraduate Research Journal (OURJ) makes call for submissions
The Oregon Undergraduate Research Journal (OURJ) is accepting research papers and artwork submissions from undergraduate students of all disciplines.
Getting published is a game-changer for undergraduates—especially those who want to pursue master's degrees or PhDs—but finding a journal to publish in can be a challenge. OURJ provides an accessible opportunity for undergraduates to participate in the peer-review process, sharpen their writing skills, publish their first pieces, and get recognized in academia.
Deadline for submissions is March 31, 2023. For more information, visit the OURJ website or send an email to ourj@uoregon.edu.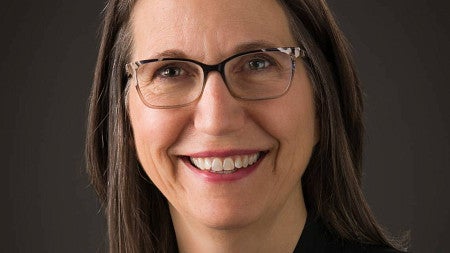 CHC grad to serve as PeaceHealth's new Northwest chief medical officer
Dr. Lorna Gober has been named as the new chief medical officer for PeaceHealth's Northwest communities.
Gober graduated magna cum laude graduate from the UO Honors College and went on to medical school at the University of Washington.
In her new position, she will work closely with the PeaceHealth Northwest executive team and its medical staff and medical group physician leadership.