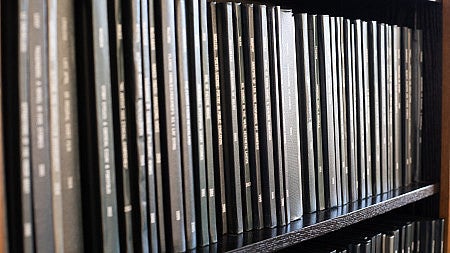 In April, the Clark Honors College will hold its inaugural Three-Minute Thesis competition, allowing anyone who is defending a thesis in winter or spring 2023 to participate and win cash prizes.
Known as 3MT, the idea came out of the University of Queensland, Australia, in 2008. Since then, the competition has been adopted by institutions in 85 countries—including the University of Oregon's Graduate School.
CHC students who sign up will have three minutes to verbally present the idea behind their thesis and research, including the use of one slide. If enough students sign up, there will be preliminary rounds held on April 4-5. The main competition will take place on April 20 at Chapman Hall from 7 p.m. to 9 p.m.
The competition will be judged by an assortment of Honors College faculty, alumni, and members of the greater UO community. All participants will receive feedback on their presentations, which will identify strengths of the presentation and areas for improvement. Snacks will be provided.
Christy McElroy, CHC's budget and data analyst, has played a role in launching the competition. Students who are thinking of applying shouldn't feel intimidated, she says.
"We know how hard students at the Honors College are working," she says. "The whole thing is designed not to be a high-pressure situation. It's meant to be useful, and it's meant to be fun." To participate, students need to submit a 150-word summary of their thesis to Miriam Jordan by March 24.
Why Participate? It will help your thesis presentation.
When McElroy's son was a CHC student and going through the thesis process, he would often describe the status of his research to his sister and McElroy, she recalls. He majored in both physics and math.
McElroy told him that "if you can't tell us about what you're doing in language that we can understand, what you're doing is lost."
Solving that dilemma is at the core of the Three-Minute Thesis competition, giving students a chance to practice explaining their research to people outside their chosen fields. The panel of judges will consist of people from a range of different backgrounds and expertise. Students who participate in 3MT have the opportunity to practice presentation skills.
As someone who regularly works with budgets, McElroy knows students have plenty of expenses. The competition "could end up putting some money in students' pockets," she says of the prize winners. The top three presentations—and an audience favorite—will receive a prize.
The first-place winner will get $500; second place takes home $250; third place is $125; and the "People's Choice" award is $75.
According to Jordan, the CHC academic and thesis programs manager, students typically spend three terms planning, researching, and writing their theses. The new competition is one opportunity for students to share their months of hard work with the community, she says.
In her years working with students, Jordan has seen theses that range from physics to dance. She's eager to see the array of different topics at the competition. A videographer will be present at the competition finals to record presentations. Winners will be featured on the Honors College website.
- Story by Elizabeth Yost and Keyry Hernandez, Clark Honors College Communications
- Photo by Ilka Sankari, Clark Honors College Communications