The Clark Honors College Advisory Council is comprised of alumni and local professionals with an interest in advancing the role of honors education at the University of Oregon.
---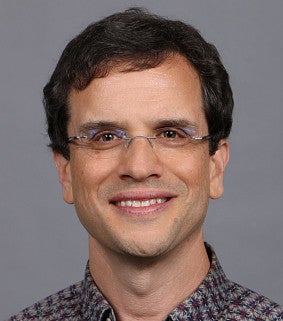 Council Chair
Dan Cohen, BA '84 (Economics)
Venture Partner, NextLeap Ventures
Los Altos, CA
Dan Cohen is a strategy consultant and advisor to tech companies as well as a venture investor.  In his prior role as Vice-President of Strategy at Adobe, he developed and drove its successful strategy to move to the cloud, which is being broadly followed by other major software companies and has resulted in a 10-fold increase in Adobe's stock price. Earlier in his career, he held senior roles at Intel Corporation. As head of product management for the notebook computer business, Dan helped move Wi-Fi into the mainstream with the launch of the Centrino product line. He also ran the Intel Inside marketing program and World-wide Channel programs. Dan started his career at Bell Laboratories. He holds an MBA from Stanford, an MS in Engineering from UC Berkeley, and a Bachelor's degree, summa cum laude and Phi Beta Kappa, from the University of Oregon Clark Honors College.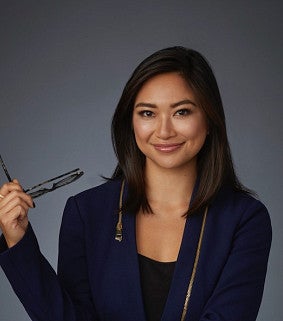 Lorie Acio, BA '11 (Journalism)
VP Communications, MSNBC
New York City, NY
Lorie Acio is a media relations professional and Vice President of Communications for NBC News and MSNBC who counsels the network's executives and top talent. Her role involves leading communications for NBCUniversal News Group's Diversity, Equity & Inclusion. She also is responsible for driving MSNBC's press strategy, developing internal collaboration between MSNBC, NBC News and Comcast NBCUniversal properties, and advising stakeholders through various corporate communications and crisis management issues. Lorie spearheads the network's national cable news television ratings, events-related programming, and day-to-day publicity. She graduated with an electronic media degree from the UO School of Journalism and Communication.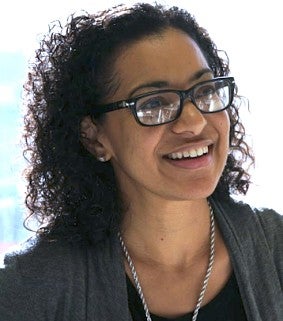 Leyla Farah, BA '96
Director of Strategic Communications, Salesforce
Los Angeles, CA
Leyla Farah got her start as a coder, and now leads strategic communications for Salesforce Ignite, a small innovation team housed within one of Silicon Valley's largest technology companies. Leyla is the author of the book "Black, Gifted and Gay," and was one of the original employees of PlanetOut Inc. She was invited to give the 2018 commencement address for the CHC, has served on the National Board of Governors for the Human Rights Campaign, and volunteers with numerous LGBT arts and policy organizations around the country. Leyla is a CHC graduate (class of '94) and holds a JD from Boalt Hall School of Law at UC Berkeley. She lives in LA with her wife and their young daughter.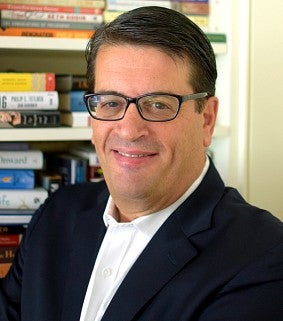 Fred Poust, BA '82 (Economics)
Founder, Intrevent
New York, NY
Fred Poust has spent most of his professional life in the media industry, including 15 years at Time Warner in a variety of financial, marketing, and sales roles. He ultimately rose to become  Senior Vice President at Time Inc., overseeing the magazine division's Corporate Sales and Marketing team. He transitioned into the conference and events industry in 2009 when he was named Chief Marketing Officer of the Clinton Global Initiative. In 2015, he became Senior Vice President at Forbes Media, with full responsibility for the company's conference division. Fred recently launched a start-up to develop event management software, with the intention of housing a significant portion of the company's infrastructure in Eugene. Fred served as President of the University of Oregon Alumni Association Board of Directors from 2010-2011 and is currently a member of the board of trustees of the University of Oregon Foundation. He lives in New York City with his wife, Jodi Kahn.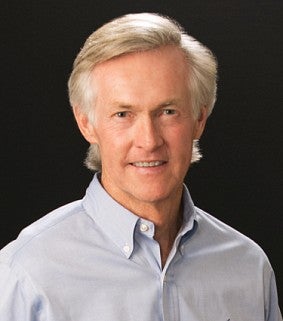 Tower C. Snow, Jr. AB '69(English), JD '73(Law)
Retired Attorney/Chairman/CEO
Calistoga, California
Tower received his AB with honors from Dartmouth College and his JD from the University of California, Berkeley. He practiced as a partner, manager, CEO and Chairman at some of the world's most prestigious law firms -- including Orrick, Shearman & Sterling, Brobeck, Clifford Chance and Cooley – representing public companies, their officers and directors, investment banking firms, venture capital firms, and private equity firms in securities litigation and SEC proceedings. Tower has testified before both United States Congressional and California Senate committees on a variety of securities litigation issues and held several related leadership roles in the American Bar Association. He authored over 250 articles in his field of expertise. Tower now enjoys  growing cabernet sauvignon grapes in the Napa Valley.
---
Ex Officio Members 
Carol Stabile — Interim Dean
Carol Paty – Associate Dean for Faculty
Daphne Gallagher – Associate Dean of Undergraduate Studies
Renée Dorjahn, BA '82 – Assistant Dean of Finance and Administration
Erin Hart – Director of Development for Scholarships and Student Success