The Clark Honors College Advisory Council is comprised of alumni and local professionals with an interest in advancing the role of honors education at the University of Oregon.
---
Council Chair
Dan Cohen, BA '84 (Economics)
Venture Partner, NextLeap Ventures
Los Altos, CA
Dan Cohen is a strategy consultant and advisor to tech companies as well as a venture investor.  In his prior role as Vice-President of Strategy at Adobe, he developed and drove its successful strategy to move to the cloud, which is being broadly followed by other major software companies and has resulted in a 10-fold increase in Adobe's stock price. Earlier in his career, he held senior roles at Intel Corporation. As head of product management for the notebook computer business, Dan helped move Wi-Fi into the mainstream with the launch of the Centrino product line. He also ran the Intel Inside marketing program and World-wide Channel programs. Dan started his career at Bell Laboratories. He holds an MBA from Stanford, an MS in Engineering from UC Berkeley, and a Bachelor's degree, summa cum laude and Phi Beta Kappa, from the University of Oregon Clark Honors College.
Chair, Development Committee
Amy Rittenberg Kari, BA '82 (Art History)
Retired Teacher
Eugene, Oregon
Amy Kari, an art history major from the University of Oregon, is the current chair of the Clark Honors College Advisory Council development committee and, in addition to her service to the CHC, she is also a UO Ambassador, a former UO Foundation Trustee, and current member of the College of Education Advisory Board. Prior to her retirement, Amy's career was focused in education. She performed grant-funded educational research, spoke nationally and internationally on math curriculums and has published professionally on strategies for improving math skills in at-risk student populations.
Alex Bates, BA '00 (Mathematics; Computer & Information Science)
Managing Director, Neocortex Ventures
San Diego, CA
Alex spent the last decade bringing artificial intelligence and machine learning to the forefront of the industrial market. As an undergraduate, he authored five peer-reviewed publications (current citation count of 117), performing DARPA-funded research in neural networks, as well as research in memory and computational diagnostics. Next, he jumped into the private sector, applying analytics on some of the world's largest data warehouses at Teradata, a pioneer in big data technology. Alex co-founded Mtell to harness the deluge of sensor data in the industrial IoT, with a mission to create a world that does not break down. He is lead inventor on three issued patents in the area of sensor networks and machine learning. Mtell was acquired in 2016 by AspenTech (NASDAQ: AZPN), the global leader in process optimization software. Alex is a member of the Forbes Technology Council, and the bestselling author of Augmented Mind: AI, Superhumans and the Next Economic Revolution, which explores the use of AI to augment humans to superhuman levels.  
Richard Boyles, BA '79 (Marketing, Business)
Owner, Iris Vineyards
Founder, Mereté Hotel Management
Creswell, Oregon
After graduating from the UO, Richard earned his MBA and Master of Information Management from the American Graduate School of International Management (Thunderbird). After spending a decade living and working in Washington, Germany, and Switzerland, Richard and his wife, Pamela, returned to Oregon to begin planning and developing Iris Vineyards, the southern Willamette Valley winery they own and manage. Richard is president of Sycan B Corp and Mereté Hotel Management, an award-winning, full-service hotel management firm. Richard is an active community volunteer. In addition to the CHC Advisory Council, Richard has served as a board member for Goodwill Industries, the Eugene Chamber of Commerce's Entrepreneurial Advisory Board, and the Oak Hill School, among others.
Leyla Farah, BA '96
Director of Strategic Communications, Salesforce
Los Angeles, CA
Leyla Farah got her start as a coder, and now leads strategic communications for Salesforce Ignite, a small innovation team housed within one of Silicon Valley's largest technology companies. Leyla is the author of the book "Black, Gifted and Gay," and was one of the original employees of PlanetOut Inc. She was invited to give the 2018 commencement address for the CHC, has served on the National Board of Governors for the Human Rights Campaign, and volunteers with numerous LGBT arts and policy organizations around the country. Leyla is a CHC graduate (class of '94) and holds a JD from Boalt Hall School of Law at UC Berkeley. She lives in LA with her wife and their young daughter.
Dr. Ronald Fraback, BS '66 (General Science)
StanCorp Financial Group
Portland, Oregon
Ron graduated from the University of Oregon with a degree in General Science and completed his M.D. at Oregon Health and Science University. He founded Northwest Rheumatology in 1977 and has served as Standard Insurance Company's medical director for group benefits. In addition to his volunteer service to the CHC, Dr. Fraback enjoys cycling, sports, and traveling.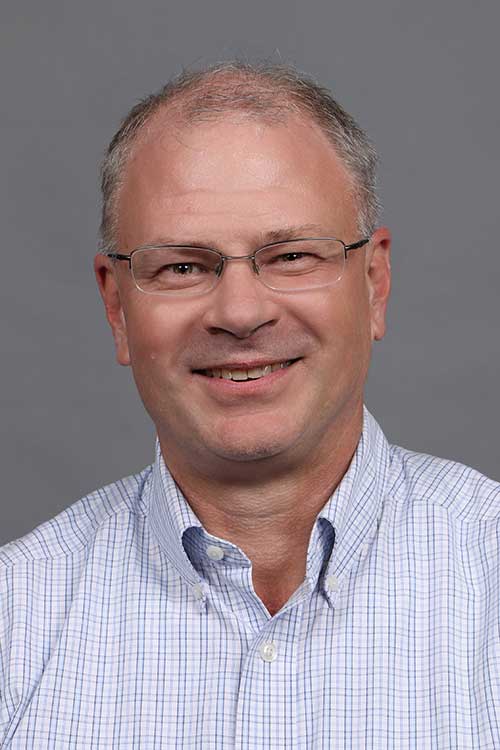 ​
David O'Kelley, BS '82 (Biochemistry, Computer Information Science)
IT Consultant
Yachats, Oregon

David has spent his career as an IT leader in the transportation industry, serving as the Director of Enterprise Architecture and IT Security at Jet Blue, as the Enterprise Architect for Flight Operations in the Travel and Transportation group at HP and as a consultant for numerous corporations, helping them to make strategic use of technology and shape technology investment decisions.
​​​​​​
Joan Siegel, BA '84 (Japanese)
Retired, U.S. Government
Washington, D.C.
Following graduation from the CHC, Joan received her M.A. from Harvard University. She trained in Japanese language pedagogy at Columbia and New York University and has a University of Cambridge (UCLES/RSA) Certificate to teach English from St. Giles College, London. Joan spent seven years as an analyst at the Central Intelligence Agency and four years as a Foreign Service Officer at the Department of State, including a three-year tour in Tokyo. In addition, Joan spent six years in London working for Salomon Brothers International and then Nomura International Ltd. She has worked as a study coordinator at the US-Japan Culture Center in Washington, DC, and taught English as a second language in London. Besides the CHC Advisory Council, Joan is a valuable member of the board of AFS-USA, the world's standard-bearer for international high school exchange, intercultural education, and youth leadership development.
Tower C. Snow, Jr. AB '69(English), JD '73(Law)
Retired Attorney/Chairman/CEO
Calistoga, California
Tower received his AB with honors from Dartmouth College and his JD from the University of California, Berkeley. He practiced as a partner, manager, CEO and Chairman at some of the world's most prestigious law firms -- including Orrick, Shearman & Sterling, Brobeck, Clifford Chance and Cooley – representing public companies, their officers and directors, investment banking firms, venture capital firms, and private equity firms in securities litigation and SEC proceedings. Tower has testified before both United States Congressional and California Senate committees on a variety of securities litigation issues and held several related leadership roles in the American Bar Association. He authored over 250 articles in his field of expertise.  Tower now enjoys watching his daughter immerse herself at CHC and growing cabernet sauvignon grapes in the Napa Valley.
Dr. Bruce Winterhalder, BA '71 (Independent Studies)
Emeritus Professor, University of California, Davis
Courtesy Professor, Clark Honors College
Coos Bay, OR
Following a PhD (1977) and postdoctoral appointment (1977-1979) at Cornell, Bruce taught Anthropology and filled various administrative positions at University of North Carolina – Chapel Hill until 2002, when he joined the faculty of the University of California at Davis (Anthropology; Graduate Group in Ecology; Associate Dean, Social Sciences). Dr. Winterhalder is internationally recognized for his on-going research and writing on the behavioral and population ecology of hunter-gatherers, and the prehistoric origins of agriculture and the state. Although retired, he continues to collaborate with colleagues, publish, and advise graduate students. Beginning academic year 2015-16 he will teach a CHC seminar titled Charles Darwin, Scientist, in the Original.
---
Ex Officio Members