The Clark Honors College Advisory Council is comprised of alumni and local professionals with an interest in advancing the role of honors education at the University of Oregon.
---
Council Chair
Richard Boyles, BA '79 (Marketing, Business)
Owner, Iris Vineyards
Founder, InnSight Hotel Management Group
Creswell, Oregon
After graduating from the UO, Richard earned his MBA and Master of Information Management from the American Graduate School of International Management (Thunderbird). After spending a decade living and working in Washington, Germany, and Switzerland, Richard and his wife, Pamela, returned to Oregon to begin planning and developing Iris Vineyards, the southern Willamette Valley winery they own and manage. Richard is president of Sycan B Corp and InnSight Hotel Management Group, an award-winning, full-service hotel management firm. Richard is an active community volunteer. In addition to the CHC Advisory Council, Richard has served as a board member for Goodwill Industries, the Eugene Chamber of Commerce's Entrepreneurial Advisory Board, and the Oak Hill School, among others.
---
Chair, Development Committee
Amy Rittenberg Kari, BA '82 (Art History)
Retired Teacher
Eugene, Oregon
Amy Kari, an art history major from the University of Oregon, is the current chair of the Clark Honors College Advisory Council development committee and, in addition to her service to the CHC, she is also a member of the UO Foundation Board of Trustees. Prior to her retirement, Amy's career was focused in education. She performed grant-funded educational research, spoke nationally and internationally on math curriculums and has published professionally on strategies for improving math skills in at-risk student populations.
---
Dan Cohen, BA '84 (Economics)
Vice President of Corporate Strategy, Adobe Systems
San Jose, CA
Dan Cohen is Vice-President of Strategy at Adobe Systems. He developed and drove its successful strategy to move to the cloud, which is being broadly followed by other major software companies. Earlier in his career, he held senior roles at Intel Corporation. As head of product management and product marketing for the notebook computer business, he helped move Wi-Fi into the mainstream with the launch of the Centrino product line. Dan also ran the Intel Inside marketing program and World-wide Channel programs. Dan started his career at Bell Laboratories. He holds an MBA from Stanford, and MS in Engineering from UC Berkeley, and a Bachelor's degree, summa cum laude, from the University of Oregon Clark Honors College.
---
Dr. Ronald Fraback, BS '66 (General Science)
StanCorp Financial Group
Portland, Oregon
Ron graduated from the University of Oregon with a degree in General Science and completed his M.D. at Oregon Health and Science University. He founded Northwest Rheumatology in 1977 and has served as Standard Insurance Company's medical director for group benefits. In addition to his volunteer service to the CHC, Dr. Fraback enjoys cycling, sports, and traveling.
---
Mary Ellen Isensee, BA '63 (Sociology)
Retired School Counselor
Lake Oswego, Oregon
After graduating from University of Oregon, Mary Ellen received her master's in education from Portland State University. She spent her career in secondary education, working primarily as a counselor at the junior high level. Since retiring, in addition to volunteering on the CHC Advisory Council, she has also served as a Court Appointed Special Advocate (CASA). Mary Ellen enjoys traveling and is an avid Duck supporter.
---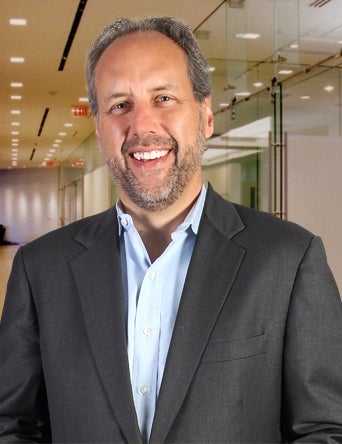 Don Klotter, BA '86 (Political Science, German Language and Literature)
Senior VP of Client Services & Marketing, Mazama Capital Management
Portland, Oregon
After graduating from the Clark Honors College, Don completed a master's degree in finance at Columbia University. He has spent his career in the finance/investment field, including positions in New York City, Munich, Germany, and his current home of Portland, Oregon. Don has been a loyal and active volunteer for the University of Oregon. In addition to his service on the CHC Advisory Council, Don is a past president of the UO Alumni Association.
---
Sheila Miller, BA '99 (Spanish, International Studies)
Program Officer, Bill & Melinda Gates Foundation
Seattle, Washington
After graduating from the CHC, Sheila – a Spanish and International Studies double major – taught English at the Universidad de Cantabria in Spain. She then managed programs and advised students and scholars as Assistant Director for International Programs at Georgetown University. While working at Georgetown she earned a Master's in Public Policy at Georgetown, and completed a MPP-MBA program at Trinity College, Oxford University. Sheila then spent a year in New Delhi building on research on girls' education and development. Sheila joined the Bill & Melinda Gates foundation in 2009, and developed and executed the policy and advocacy strategy for financial services for the poor. Since 2015 she has served as the Senior Policy & Advocacy Officer, Melinda Gates Lead, and is responsible for advancing Melinda Gates' foundation priorities through advocacy, policy and government affairs.
---
Margaret Moore, BA '61 (Education)
Retired School Administrator (Issaquah School District)
Bellevue, Washington
Margaret is the first graduate of the Robert D. Clark Honors College, graduating in 1961 with a bachelor's degree in education. She earned her master's degree in educational psychology from the University of Washington and served the Issaquah School district for more than two decades in a variety of counseling and administrative positions, retiring in 2003 as assistant superintendent. In addition to her service to the Clark Honors College, Margaret also currently serves as Board Chair for the Together Center, serving Seattle's Eastside through the coordination of 20 human service agencies so people can find help when they need it. She has held many leadership positions in family support agencies in her community, including the Educational Tutoring and Consulting School, United Way Eastside Community Council, and Eastside Baby Corner.
---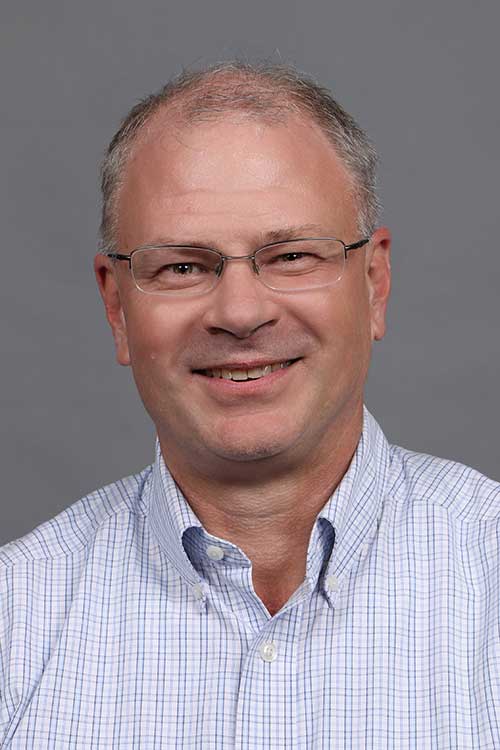 David O'Kelley, BS '82 (Biochemistry, Computer Information Science)
IT Consultant
Yachats, Oregon

David has spent his career as an IT leader in the transportation industry, serving as the Director of Enterprise Architecture and IT Security at Jet Blue, as the Enterprise Architect for Flight Operations in the Travel and Transportation group at HP and as a consultant for numerous corporations, helping them to make strategic use of technology and shape technology investment decisions.
---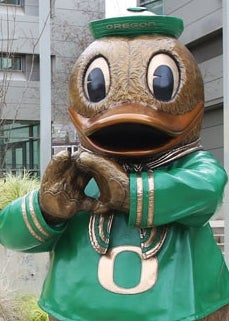 Fred Poust, BA '82 (Economics)
Sales and Marketing
New York, New York
Fred Poust is a past-president of the board of the UO Alumni Association and has had an influential career in the sales and marketing fields. He served as Forbes' senior vice president of conferences and business development, Chief Marketing Officer for the Clinton Global Initiative (CGI), and has held many roles within the media industry, including President of Radar Magazine and RADAR Online; Senior Vice President at Time Warner Inc., Corporate Sales and Marketing; President at Miller Sports Group (Tennis, Cruising World, Sailing World); Vice President of Development at Warner Bros. International Recreation Enterprises; Director of Marketing and Development at Time Inc. Ventures; Director of Marketing at People Magazine; and Assistant Vice President at Manufacturers Hanover Trust Company Media Group.
---
Ginny Clark Reich, BA '64 (French), MA '66
Retired French Instructor, Lane Community College
Eugene, Oregon
After graduating from the CHC, Ginny continued on at the University of Oregon to earn her master's degree in romance languages. After a two year stay in Guantanamo Bay in Cuba, Ginny began as a French instructor at Lane Community College and retired from Lane after a 31 year career as a teacher and head of the French department. Ginny enjoys traveling and has several ties to the CHC. In addition to her Advisory Council service and alumni status, Ginny is the daughter of the late Robert D. Clark, emeritus president of the university for whom the honors college is named.
---
James Shephard, BA '80 (Humanities)
Retired CEO, AIG Asset Management (Europe) Limited
Courtesy Professor, Clark Honors College
Eugene, Oregon
In addition to his service on the CHC Advisory Council, Jim Shephard is chair of the UO Foundation Board of Trustees. A humanities major, after his graduation from the University of Oregon his love of history and the French language took him to the University of Poitiers as a Fulbright scholar, where he received advanced degrees in history. He went on to earn a law degree at Tulane and returned to France as an associate with a major international law firm, eventually qualifying as a French avocat à la cour de Paris. In 1994, he joined Banque AIG as general counsel and became CEO in 2009. In 2012, he moved to London as CEO of AIG Asset Management (Europe) Limited. He retired from AIG in December 2015 and is looking forward to devoting more time to the university. Jim plans to teach and is involved in helping young entrepreneurs. He recently joined the board of Red Duck Foods.
---
Joan Siegel, BA '84 (Japanese)
Retired, U.S. Government
Washington, D.C.
Following graduation from the CHC, Joan received her M.A. from Harvard University. She trained in Japanese language pedagogy at Columbia and New York University and has a University of Cambridge (UCLES/RSA) Certificate to teach English from St. Giles College, London. Joan spent seven years as an analyst at the Central Intelligence Agency and four years as a Foreign Service Officer at the Department of State, including a three-year tour in Tokyo. In addition, Joan spent six years in London working for Salomon Brothers International and then Nomura International Ltd. She has worked as a study coordinator at the US-Japan Culture Center in Washington, DC, and taught English as a second language in London. Besides the CHC Advisory Council, Joan is a valuable member of the board of AFS-USA, the world's standard-bearer for international high school exchange, intercultural education, and youth leadership development.
---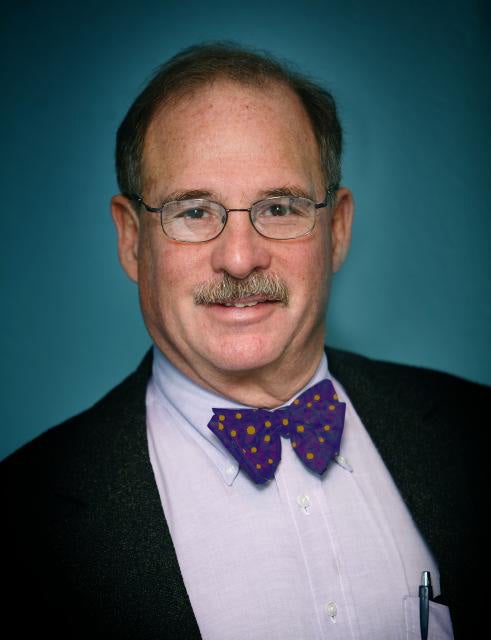 Dr. Larry Tice, M.D., F.A.C.S., BA '68 (General Science)
Neurological Surgeon
Grand Junction, Colorado 
After completing his bachelor's degree, Dr. Larry Tice went on to receive his Doctor of Medicine from Oregon Health and Science University, and completed surgery and neurosurgery residencies in Rochester, New York; Denver, Colorado; and Portland, Oregon before studying microvascular surgery in San Francisco. Dr. Tice has a neurosurgery practice in Grand Junction, Colorado, performing a variety of procedures for trauma to the brain and spinal cord, stroke, and tumor as well as spinal surgery. 
---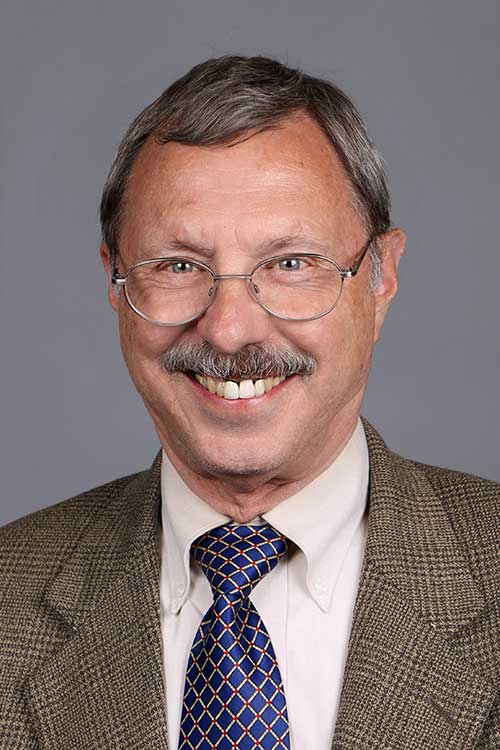 Dr. Al West, BA '67 (Chemistry)
Retired Scientist
Prescott, Arizona
After graduating from the Clark Honors College, Al West went on to receive his master's and Ph.D. degrees from the University of California-Berkeley. Dr. West has worked for Sandia National Laboratories in several capacities including Director, Integrated Safety and Security Center. Al is now retired and enjoys traveling.
---
Dr. Bruce Winterhalder, BA '71 (Independent Studies)
Emeritus Professor, University of California, Davis
Courtesy Professor, Clark Honors College
Coos Bay, OR
Following a PhD (1977) and postdoctoral appointment (1977-1979) at Cornell, Bruce taught Anthropology and filled various administrative positions at University of North Carolina – Chapel Hill until 2002, when he joined the faculty of the University of California at Davis (Anthropology; Graduate Group in Ecology; Associate Dean, Social Sciences). Dr. Winterhalder is internationally recognized for his on-going research and writing on the behavioral and population ecology of hunter-gatherers, and the prehistoric origins of agriculture and the state. Although retired, he continues to collaborate with colleagues, publish, and advise graduate students. Beginning academic year 2015-16 he will teach a CHC seminar titled Charles Darwin, Scientist, in the Original.
---
Ex Officio Members