Henry Alley
Professor Emeritus of Literature
Office:
Research Interests:
Contemporary American Fiction, Short Stories, George Eliot, Jane Austen, The Novel, Gay Men's Literature
Statement
Teaching Philosophy
The Latin word from which "education" comes, "educere," literally means "to lead out of." This process happens during student discussions. Members of the class discover what they know and understand by articulating their thoughts. The professor's job is to provide, through lecture and questions, the leading.
Past Courses
HC 221H The Suppressed Voice Gets a Voice
HC 222H Overwhelming Underdogs
HC 421H The Comedy of Jane Austen
HC 421H Three Great English Novelists
HC 424H/421H Literature By and About Gay Men
Opportunities for Students
I am a Writing Specialist and can help students with their essays.
Academic Background
Ph.D., Prose Fiction, Cornell University, 1971
M.F.A., Creative Writing, Cornell University, 1969
B.A., English (with honors), Stanford University, 1967
Professor Alley began his teaching career as a professor and director of composition at the School of the Ozarks (1972–75), served as an associate professor of English at the University of Idaho (1975-82), and joined the Clark Honors College in 1982 as a professor of literature. Alley served as Acting Director of the honors college from 1989-90 and again in 1992. His ongoing contributions, both academic and administrative, to the University of Oregon include introducing new courses into the honors college curriculum: Three Great Novels, The Comedy of Jane Austen, and Literature By and About Gay Men; sitting on the University Senate and the Undergraduate Council, which oversees the development of undergraduate curriculum at the university; and participating in the Committee on Gay, Lesbian and Bisexual Concerns, which he chaired from 1995-6.
Research Interests
Professor Alley is a George Eliot and contemporary American fiction scholar, and is a writer of novels and stories. His book, The Quest for Anonymity: The Novels of George Eliot, is a study of the major heroic themes of the nineteenth century author, and has received favorable critical reaction from scholars in the field. In recognition of his book, Professor Alley was invited to present the George Eliot Memorial Lecture in Coventry, England in 1998. 
After coming out in 1985, Alley slowly brought more and more gay themes into his work, which may be described as literary fiction and which emphasize character and landscape. He is especially interested in people who are just getting on their feet, as well as the way a particular point of view may impinge on the outside world and alter its perceived textures. His story "Leonardo and I" bears both of these interests out, showing a young man breaking free of Freudian psychoanalysis in 1962 and affirming his true gay heritage found in the Renaissance artist Leonardo da Vinci. His novel Precincts of Light dramatizes, in a story of five voices, a brother and sister, both newly out, recovering the lost affections of their children during Oregon's anti-gay Measure Nine crisis. The novel also celebrates Gay/Lesbian Liberation in richly poetic language.  His new novel, Galen's Legacy, explores the need for gay mentorship as well as the general need for acceptance from friends and family.
Presently, Alley is teaching in the Osher Lifelong Learning Institute at the University of Oregon.
Honors and Awards
2017: Millhouse Residency, from Writing by Writers, Best Gay Stories, 2017
2015: First Prize, Gertrude Press Short Story Contest
2006: Winner, Gertrude Press Fiction Chapbook Competition
2000: Commitment to Community Award: Lesbian, Gay, Bisexual, and Transgender Educational Support Services Program
2000: University of Oregon Summer Research Award
1994: University of Oregon Faculty Achievement Award for Distinguished Teaching
1991: University of Oregon Summer Research Award
1990: Stewart Fund Endowment Award
1983: University of Oregon Summer Research Award
Grants
1992: NEH/Center for Asian and Pacific Studies, Summer Project on the Integration of Asian Materials into Humanities Curriculum
1992: Center for the Study of Women in Society Grant
1985: Summer Grant, Oregon Committee for the Humanities
1981: General Research Grant, University of Idaho
1977: Research Council Grant, University of Idaho
1975: NEH Summer Seminar, Ohio State University
1971: Cornell Senior Graduate Fellowship
Publications
In addition to these selected works, Professor Alley has published over sixty stories in such journals as Seattle Review, Cimarron Review, Oxford Magazine, Harrington Gay Men's Quarterly Fiction, Webster Review, Outerbridge, and Virginia Quarterly Review. He has published articles of literary criticism in such journals as Kenyon Review, Papers on Language and Literature, Studies in the Novel, Twentieth Century Literature, and The George Eliot Fellowship Review. For a complete publication list see Professor Alley's Curriculum Vitae.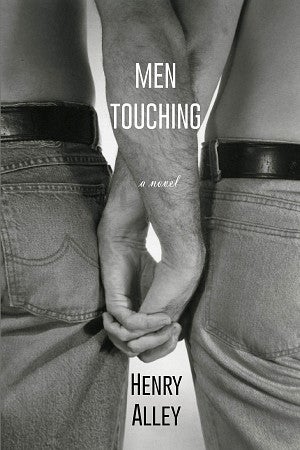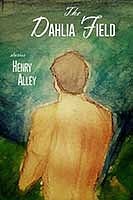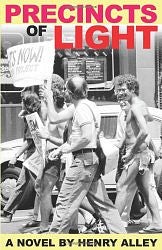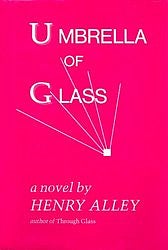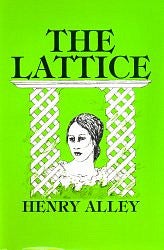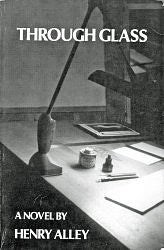 Books
Chapbooks​