CHC announces winners of the inaugural Three Minute Thesis competition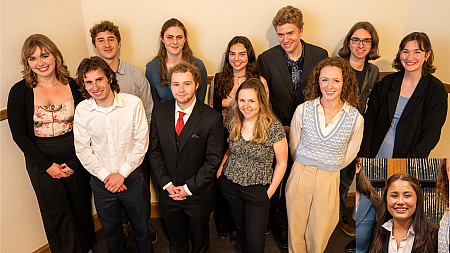 Senior Tamir Eisenbach-Budner won the inaugural Clark Honors College Three Minute Thesis competition, held on April 20 in Chapman Hall.
Twelve students were selected as finalists, and each contestant had three minutes and one slide to present their thesis to an audience in the final round.
Eisenbach-Budner, who is majoring in economics and planning and public policy management, earned the top spot and $500 for his presentation on criminal justice reform and clemency issues in Oregon.
Amanda Kurtz captured second place and $250 for her presentation on tissue engineering. Carmen Resnick won third place and $125 for mapping sequence functioning of antibiotic resistance. The People's Choice award of $75 went to Sophia Somerscales, whose 3MT project addressed how to use machine learning to track the health of salt marshes.
The Three Minute Thesis is an academic research communication competition developed by The University of Queensland in Australia. At CHC, the competition featured seniors who defend their theses for winter or spring in the current academic year to vie for the top three cash prizes and a "People's Choice" award.
Other finalists included: Lucy Roberts; Spencer Rosenau; Abby Sourwine; Garret Simmer; Eli Wiles; Jake Heionen; Frances Duey; and Julia Lo.
Oregon Forensics pair of seniors win final debate tournament
Oregon Forensics ended a successful year by winning the 2023 CARD Conference and Tournament of Scholars, hosted on the UO campus on April 22-23 by Oregon Forensics.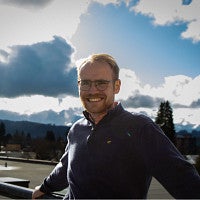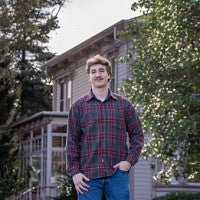 CHC seniors Tommy Douglass and Eli Wiles won the tournament, beating the University of Minnesota team of Grant Davis and Zoey Benson on a 5-0 decision. The tournament included 22 teams from seven institutions, including Arizona State University, Western Washington University, and Gonzaga University.
Debaters from across country spent much of the 2022-23 season focused on criminal justice reform. Topics that became focal points include the nature and role of police and policing in communities, especially in communities of color; the challenges posed by the pervasive use of plea bargaining; the character of private prisons; and whether sex work should be legalized and regulated.
The CARD debate format at last month's competition featured two, two-person debate teams presenting, analyzing, critiquing, and synthesizing arguments related to pressing social policy issues using a shared set of peer-reviewed research materials.
In addition to a debate tournament, the event featured a student research conference where students presented papers about criminal justice reform across several panels and received feedback from professional educators. Interested students had the opportunity to submit their work for publication in an upcoming special issue of the Oregon Undergraduate Research Journal.
For Wiles and Douglass, the CARD Conference of Scholars marked their last tournament of their UO careers on forensics. After graduation, both said they plan to move to Memphis, Tennessee, as part of the Teach for America program. They are excited for some new experiences and to assist in efforts to help address educational inequities in America before continuing their educations. Both students say they are planning to attend law school.
UO Summer 2023 registration open for CHC; fall signup around the corner
Now that spring term is more than half over, it's time for CHC students to start thinking about plans for summer and beyond as the initial registration period for Summer 2023 is now open.
CHC students have priority registration for summer, too, so check Duck Web for your official registration time. Clark Honors College summer courses are listed here.
The new UO Class Schedule was just published recently, so students can now start assembling potential schedules for Fall 2023. Course descriptions for the CHC's fall classes are also posted on the CHC website. Registration for fall term begins on Monday, May 22. CHC students will be able to register as follows on that date:
8 a.m., Seniors
9 a.m., Juniors
11 a.m., Sophomores
12 p.m., Freshmen
As students consider the courses to enroll in for summer and fall terms, they are encouraged to check in with CHC faculty and academic advisors.
Clark Honors College student to serve on UO Board of Trustees beginning in July
Ruby Wool, a Clark Honors College student, has been nominated by Oregon Governor Tina Kotek to serve next year as the student representative on the UO Board of Trustees, beginning July 1.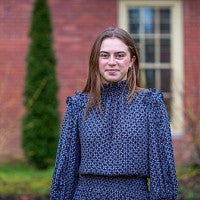 Wool, a sophomore and a Stamps Scholar, went to high school in Burlington, Vermont. She is involved in a number of student organizations on campus, including the UO club tennis team, where she serves as vice president; the Daily Emerald; Duckcorps; and the Warsaw Sports Business Club.
Once confirmed by the Oregon Senate, Wool will replace Julia Lo, a CHC senior who is graduating in June. Wool will serve a two-year term.
CHC music professor Brian McWhorter featured in Eugene Weekly
Eugene Weekly recently published a profile story on Professor Brian McWhorter, a CHC music professor.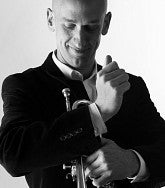 The story, which ran in early May, shares background on McWhorter's work in the local music community.
McWhorter was also featured recently in the statewide Oregon ArtsWatch blog for his work with Orchestra Next.
CHC alum chosen as Colorado's state public utilities commission division director
Rebecca White is a CHC graduate in political science and a minor in economics who was just named as Colorado's new Public Utilities Commission director. Her job began in early May.