David Frank
Office Hours:
Not teaching ENG courses this term
Statement
Teaching Philosophy
I seek to provide students with a background in the ancient and modern disciplines of rhetoric, and the equipment they need for living.  
Past Courses
HC 421H/444H: The Rhetoric of Racial Reconciliation: Barack Obama, Donald Trump, and the Promise of Intersectionality
HC 424H/421H Preventing Genocide and Mass Atrocities in the 21st Century
HC 434H/421H In the Case of Barack Obama v. Benjamin Netanyahu: The Israeli-Palestinian Civil War, The United States and Iran
Opportunities for Students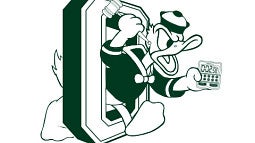 I encourage students to join or participate in programs sponsored by the University of Oregon Forensics program, which includes mock trial and intercollegiate debate directed by Dr. Trond Jacobsen. I also highly recommend the Carnegie Global Oregon community, which Dr. Shaul Cohen oversees. 
I help oversee the Global Justice Program, which offers students multiple opportunities to engage in projects designed to promote nonviolence and justice. 
Academic Background
Ph.D., Rhetoric, University of Oregon, 1983
M.A., Speech Communication, Western Washington University, 1979
B.A., History and Speech Communication, Western Washington University, 1978

David Frank has been a professor at the University of Oregon since 1981. He is a resident faculty member in the Clark Honors College and is an affiliated faculty member in the department of English's program in rhetoric.  He served as dean of the Clark Honors College from 2008 - 2013.
Research Interests & Current Projects
RESEARCH TOPICS:
The New Rhetoric Project of Chaim Perelman and Lucie Olbrechts-Tytcea
Genocide and mass atrocity prevention
The rhetoric of Barack Obama and racial reconciliation
Rhetoric of foreign affairs (Israel, Palestine, South Korea)
Frank's research and teaching interests feature "deep rhetoric" - the study and practice of reason expressed in argumentation seeking justice. His research agenda incorporates rhetorical theory and history, with a focus on argumentation and forensics education, the rhetoric of the Israeli-Palestinian conflict, the rhetoric of Barack Obama, and Chaïm Perelman's New Rhetoric Project – for which he has performed significant archival research in Israel, Belgium, and the United States related to what is arguably the most important theory of rhetoric in the twentieth century.

Most recently, Frank and colleague Michelle Bolduc received a major two-year grant from the National Endowment for the Humanities to conduct research on the New Rhetoric Project. Additionally, he and colleagues Paul Slovic and Robin Gregory were awarded a National Science Foundation Grant to study decision making in the contexts of mass atrocity.
Awards
2018: Andrew Mellon Fellowship: Researching and developing courses and exhibitions using UO alumnus James Blue's 1963 documentary "'The March': The Cold War, Civil Rights, and the Problem of American Apartheid" to examine American history, racism and anti-racism.
2015: University of Oregon Faculty Excellence Award for outstanding research and teaching
2005: University of Oregon Summer Research Award
2005: University of Oregon Humanities Research Fellowship Award
2003: Religious Communication Association's "Article of the Year Award"
2003: Kohrs-Campbell Prize in Rhetorical Criticism
1999: Inducted into Blue Key Honorary Society for Outstanding Teaching
1998: Recipient of Lifetime Career Achievement Award, Northwest Forensic Conference
1996: University of Oregon Summer Research Award
1994: Life Time Achievement Award in Forensics, Pacific Lutheran University
1990: Mortar Board Professor of the Month
1987: Mortar Board Professor of the Month
Grants
2014: National Science Foundation Grant, "Understanding Decisions About Foreign Policy Interventions to Save Lives"
2014: National Endowment for the Humanities Grant, "Rendezvous with Rhetoric: New Translations and Commentary on the Writings of Chaïm Perelman and Lucie Olbrechts-Tyteca"
2005: Williams Council Grant to fund the development of an interdisciplinary sequence of courses linking critical reasoning, writing, and public speaking 
1999: Travel Grants from Chaïm Perelman Foundation, Tel Aviv University, Hebrew University, the University of Oregon Office of Sponsored Research, and the University of Oregon Assistant Dean of Humanities
1998: Carlton and Wilberta Savage Committee on International Relations and Peace Studies Grant to create and direct a year-long program on the Israeli-Palestinian relationship
Selected Publications
Professor Frank has published 6 books, 13 book chapters, and 35 articles in peer-reviewed journals, as well as presented 50 papers to international and national conferences on rhetoric, communication, and the humanities. See Professor Frank's website for a complete publication list.
Books
2006, Frames of Evil: the Holocaust as Horror in American Film (Picart, C.J.S. and David A. Frank), Carbondale: Southern Illinois Press.
2002, Shared Land/Conflicting Identity: Trajectories of Israeli and Palestinian Symbol Use (Rowland, Robert C. and David A. Frank), Michigan State University Press.
1994, Non-Policy Debate (Bartanen, Michael D. and David A. Frank), New York: Gorsuch and Allyn & Bacon, Second Edition.
1994, Creative Speaking, Chicago: NTC and McGraw-Hill.
1993, Lincoln-Douglas Debate (Bartanen, Michael D. and David A. Frank), Chicago: NTC and McGraw-Hill.
1991, Debating Values (Bartanen, Michael D. and David A. Frank), Scottsdale: Gorsuch.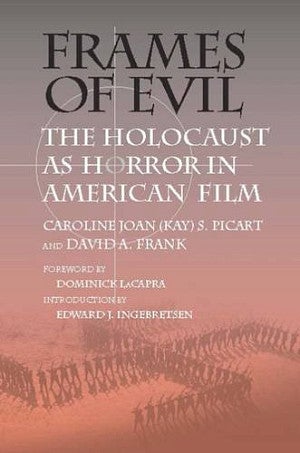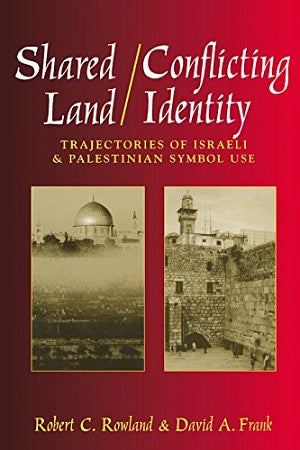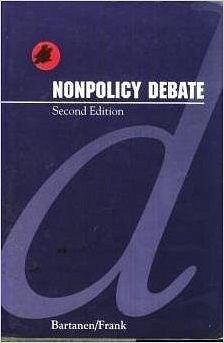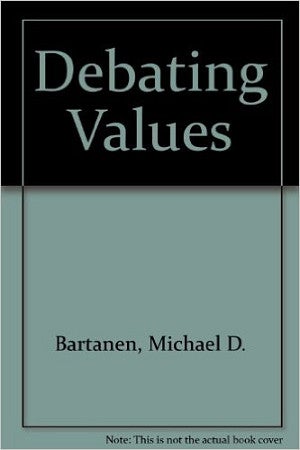 Book Chapters, Proceedings, and Encyclopedia Entries 
2016, "Promoting Religious Pluralism and Tolerance through Debate and Argument," Speech and Debate as Civic Education (edited by Michael Hogan), Pennsylvania State University Press.
2015, "Rhetoric's Effects, the Vita Activa, and the Rhetorical Turn in the Twentieth Century," Rhetoric's Effects: Past, Present, and Future (edited by Amos Kiewe and Davis Houck), Carbondale: University of South Carolina Press.
2014, "The Jewish Rhetoric of the Twentieth Century: Chaïm Perelman, Double Fidélité, and the Pre-Holocaust Roots of the New Rhetoric Project," Jewish Rhetorics (edited by Michael Bernard-Donals and Janice Fernheimer), Hanover, NH: Brandeis University Press.
Refereed Journal Articles
2016. "The Jewish Question in the New Rhetorics of Kenneth Burke and Chaïm Perelman," Journal of Religion and Communication (In press).
2015, "Revolution and Liberation: A Call for Secular and Religious Argumentative Engagement," Review Essay of The Paradox of Revolution: Secular Revolutions and Religious Counterrevolutions, by Michael Walzer; New Rambler Review, September 2015.
2014, "Facing Moloch: Barack Obama's National Eulogies and Gun Violence," Rhetoric and Public Affairs, 17: 653-678.