Forensics, from the Latin forensis meaning 'in open court, public' and closely related to the term forum, is the practice of argumentation and public speaking. At the University of Oregon, the Forensics program encompasses individual and team speech and debate events, as well as the rapidly growing Mock Trial program. 
The team is as old as the university itself. Founded in 1876, ticket sales to debates helped fund a struggling young football program. One of the very first intercollegiate debates in America occurred in 1891 between University of Oregon and Willamette University. Forensics is in our DNA, and today the team has more than 50 members and travels to around 20 events each year.
---
Calling All UO Students!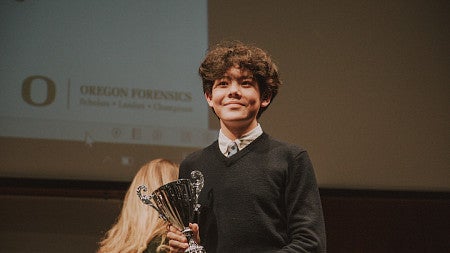 All University of Oregon undergraduate students can join the program regardless of level of experience. Joining Oregon Forensics will place you squarely into a network that includes prominent individuals in politics, business, law, entertainment, and academia. We compete with nearly every school in the nation in at least one forensics event each year, including: UC Berkeley, Whitman College, University of Washington, Harvard, UCLA, Dartmouth, Georgetown and many more of the nation's top schools. We have won six national championships in Speech and Debate, including the 2022 National Parliamentary Tournament of Excellence 2022 title.
Learn more about how to get involved by reaching out to Trond Jacobsen at trond@uoregon.edu.
---
News
---
STUDENT PROFILES
Leila Jones, 2024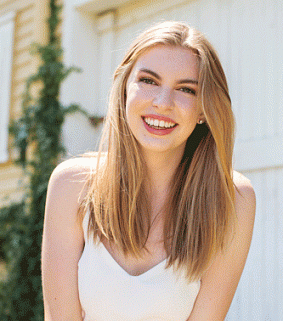 I joined the Oregon Forensics team after taking an Honors College class on debate. Before then, I had no experience in debate and had a strong dislike for arguing.  Participating in UO debate has improved my analysis, communication, and confidence.  The most impactful thing I have learned is that it's ok to apply yourself to things you feel underqualified for, that's how you improve.
The style of debate that is practiced by Oregon Forensics is based on pillars of community and education. The attitude is not centered on winning; it's focused on improving your abilities to comprehend and communicate nuanced topics. This is a very hard skill to master, and I believe I will develop it throughout my life. However, participating in this club has improved my skill greatly.
In addition to the competitions, I have been lucky enough to travel to Washington DC, present and publish a paper at a conference, and make friends from across the country at tournaments. I am proud of the academic skills and confidence I have gained after joining the debate team and I am very grateful for the opportunities I have gotten to participate in.
Kennedy Parish, 2024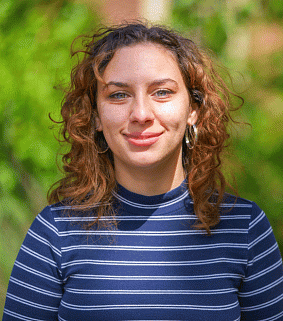 Debate has completely changed my life.
Over a career of seven years, I have gone from reading cases on my iPhone to representing UO in Washington D.C for a debate conference. Although I started debating in high school, I saw my skills in verbal communication, research, writing, critical thinking, and argumentation grow exponentially through UO Forensics. Debate has offered me incredible and intriguing opportunities to engage multiple social issues through participatory experiences.
As a humanities major at the Clark Honors College, debate has also become an opportunity to advocate for peoples' experiences—especially underrepresented groups—to shape our values and framework of policy to create more effective and diverse solutions. In addition, debate has been a pillar of my college career as a first-generation student.
Forensics has grown my network, helped me get jobs at the UO School of Law, UO Government and Community affairs, into a Criminal Justice Lab, and more. As an inspiring lawyer with a dream of working in public policy or political communication, debate is helping me reach my goals. Most importantly, debate has taught me how to exert my agency, become a confident speaker and understand the power of advocating for others. 
---
Support Oregon Forensics
As an extracurricular, Forensics aims to provide students with a forum and a framework to apply that which they have been learning in the classroom. Research skills, critical thinking, logic and empathy come together in applied practice, providing students the opportunity to cultivate and hone those skills that will serve them both personally and professionally throughout their lives. Alumni and community members can play a critical role in helping us extend these opportunities to qualified and deserving students by investing in scholarships and program infrastructure. With your support, Oregon Forensics can provide students with the experience of a lifetime.
---
Volunteer as a Judge
Oregon Forensics frequently hires qualified persons as independent contractors to judge forensics events. Judges hired as contractors are not employees of the University of Oregon and are not affiliated directly with the Oregon Forensics program. If you are interested in volunteering, contact Alyson Escalante at aescalante@uoregon.edu and we will follow up with you to create a Personal Services Contract.
---
Meet the Director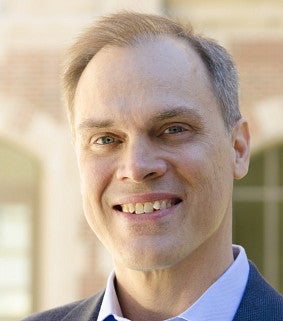 Trond Jacobsen - Director of Forensics and Instructor of Information Science

Dr. Jacobsen competed in debate while a student at the University of Oregon. In six years of high school and college debate Jacobsen failed to break only twice, and broke at all four nationals he attended, including twice in quarterfinals. He won the Northwest CEDA Championship his junior year earning 177 out of 180 possible speaker points. His senior year he finished 3rd and was 2nd speaker at the elite Jesuit Round Robin. While competing for Oregon, Jacobsen earned more than two dozen 1st speaker awards.

As a debate instructor, Jacobsen helped lead strong teams to national success at Cornell, Vermont, and Alaska. Since arriving at Oregon in 2013, his teams include the top seed after preliminary rounds and the Top Speaker at the 2014 NPTE. The program was 4th in sweepstakes at the 2015 NPDA nationals and one team was 3rd place at the 2015 NPTE national championship tournament.

Visit Dr. Jacobsen's Faculty Profile »​