Welcome!
Welcome to the Clark Honors College class of 2026! You become a part of our community even before classes begin.
READY...
Check These Off Your List As Soon As Possible
You're a Duck! You've been admitted and are planning on enrolling at the University of Oregon and in the Clark Honors College in the fall. Make sure you have all your ducks in a row and get things done by the deadlines listed below.
When You're Admitted: Register for Housing
Clark Honors College students are given priority registration for the
Global Scholars Hall
(GSH) and nearby Justice Bean Hall. The honors college's
Academic Residential Community
(ARC) has a home in both locations, where returning students working as resident assistants are also students in the honors college, and events and programming on the evenings and weekends cater to CHC students.
Most first-year CHC students choose to participate in the honors college ARC, however you do not have to. Some honors college students choose instead to participate in one of the many other ARCs offered by the UO, or in the
Carnegie Global Oregon
First-Year Interest Group (FIG). That's okay. Even if you don't live at GSH or Bean you can still participate in the honors college events that take place there.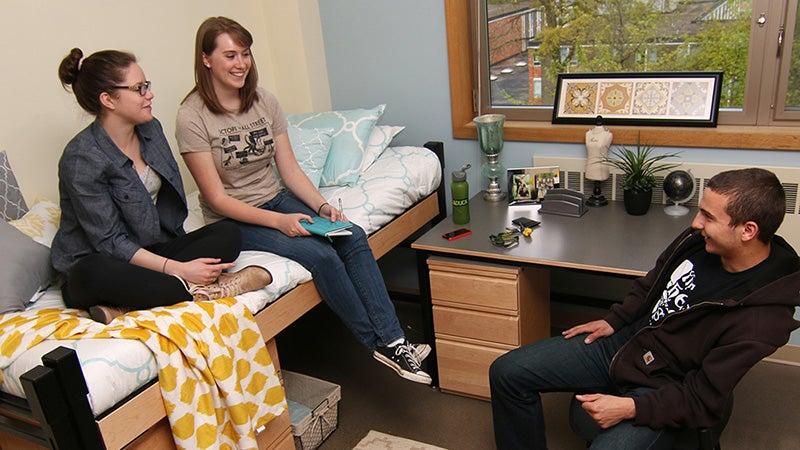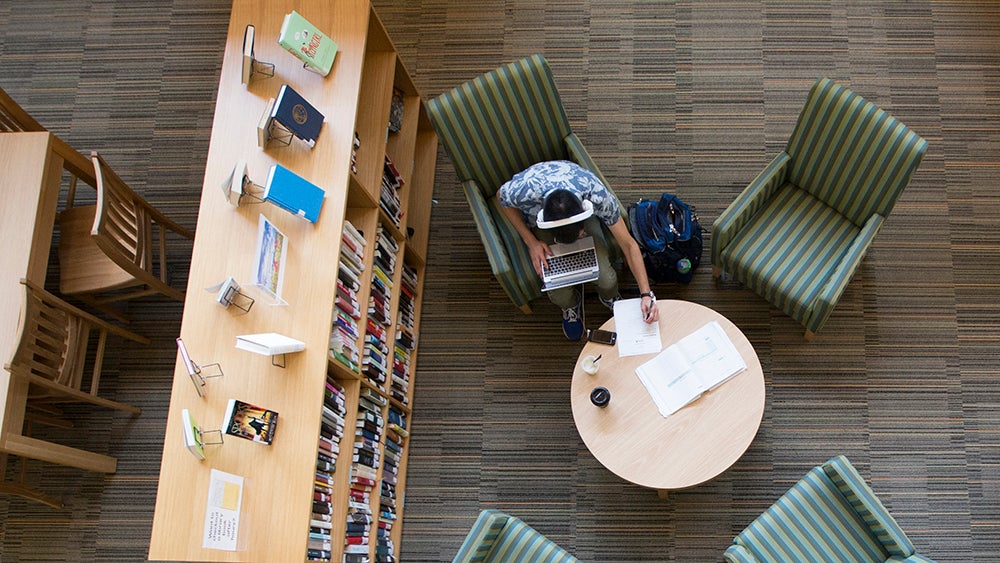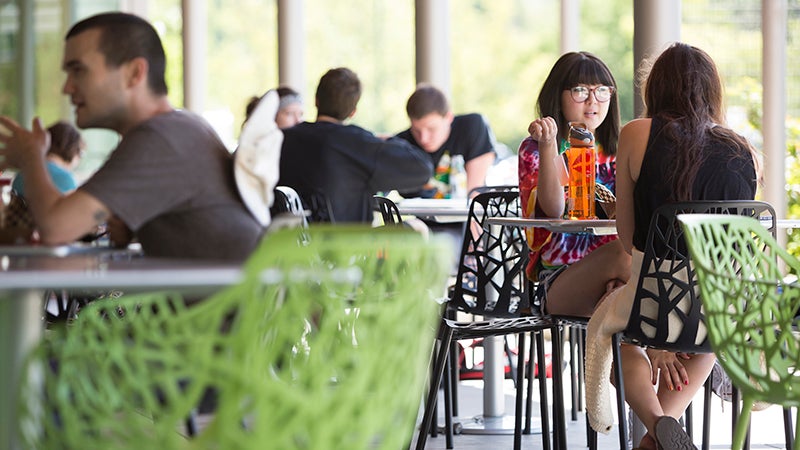 ---
By May 1st: Let Us Know You're Joining Us
You're admitted, but are you planning to attend? Let us know by completing your Intent to Register for both Clark Honors College and the University of Oregon by visiting your "Application Status Portal" by May 1st.
---
Sign up for IntroDUCKtion
Welcome and congratulations on your admission to the Clark Honors College and University of Oregon!
IntroDUCKtion is the summer orientation program for new students and their families to become acquainted with the University of Oregon and the Clark Honors College.
Registration is available in the admissions portal for all students who have completed their Intent to Register (ITR). There are plenty of in-person sessions available. Register today!
CHC students must complete the online components on IntroDUCKtion on the Community pages to ensure you are accessing the correct CHC information.
IntroDUCKtion details for 2022 coming soon!
SET...
You're Almost There
It's now time to become acquainted with the UO campus and the Clark Honors College, and have opportunities to discuss university life with current students and faculty and staff members.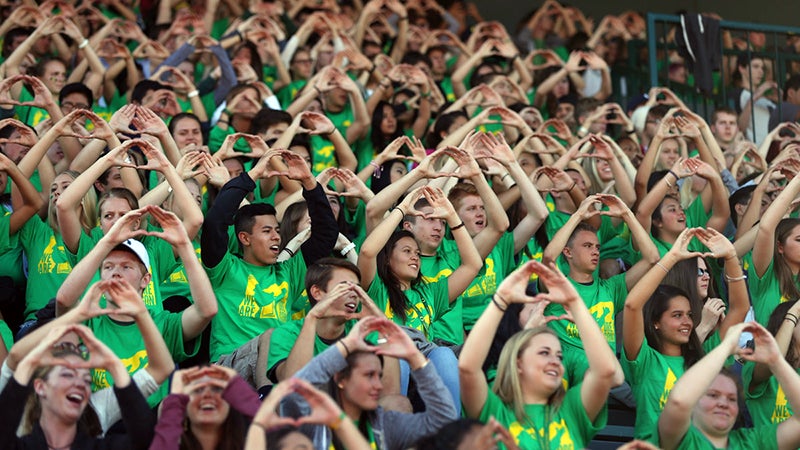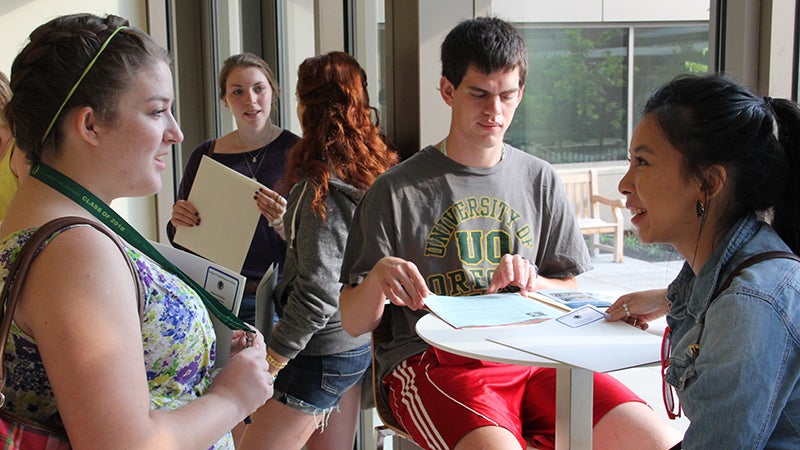 July: Participate in IntroDUCKtion Programming
IntroDUCKtion is our summer orientation experience for all incoming students to the University of Oregon and Clark Honors College. During IntroDUCKtion students will learn what it means to be a CHC Duck and will be able to meet other admitted students to the University of Oregon.
---
---
CHC Move-In Update! 
Please check back for the move-in date for incoming CHC students for fall 2022. University Housing will be in contact with additional information.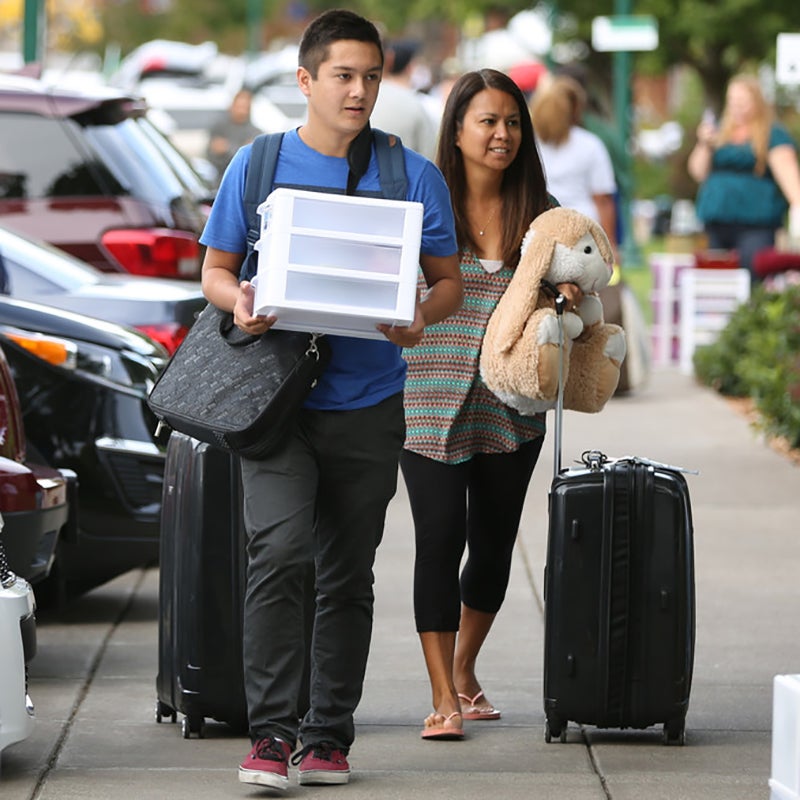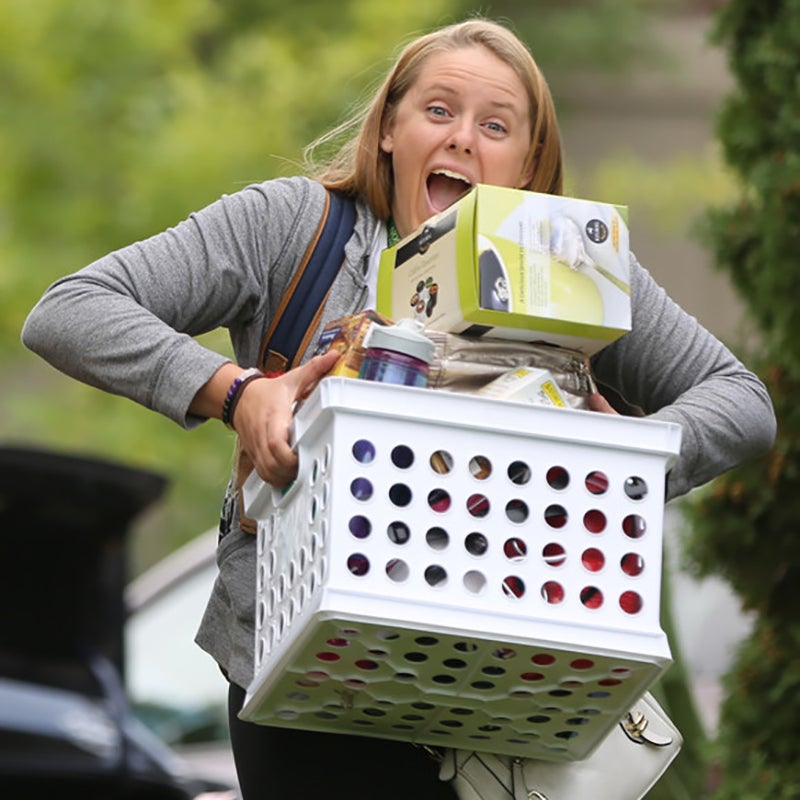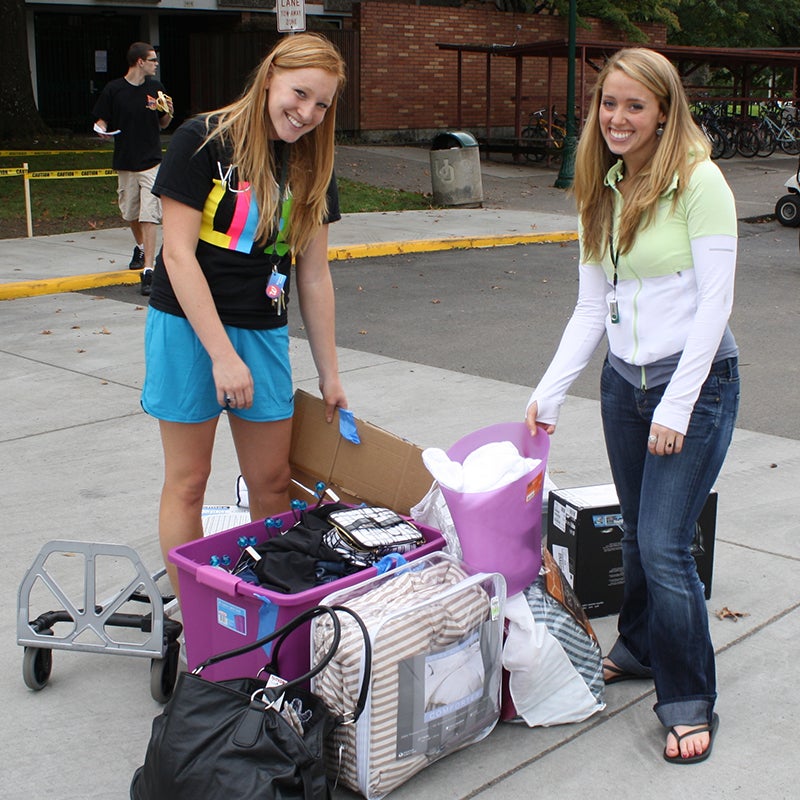 ---
CHC New Student Orientation (NSO)
We will introduce you to other new students, honors college faculty and staff. Please check back for CHC New Student Orientation details for fall 2022.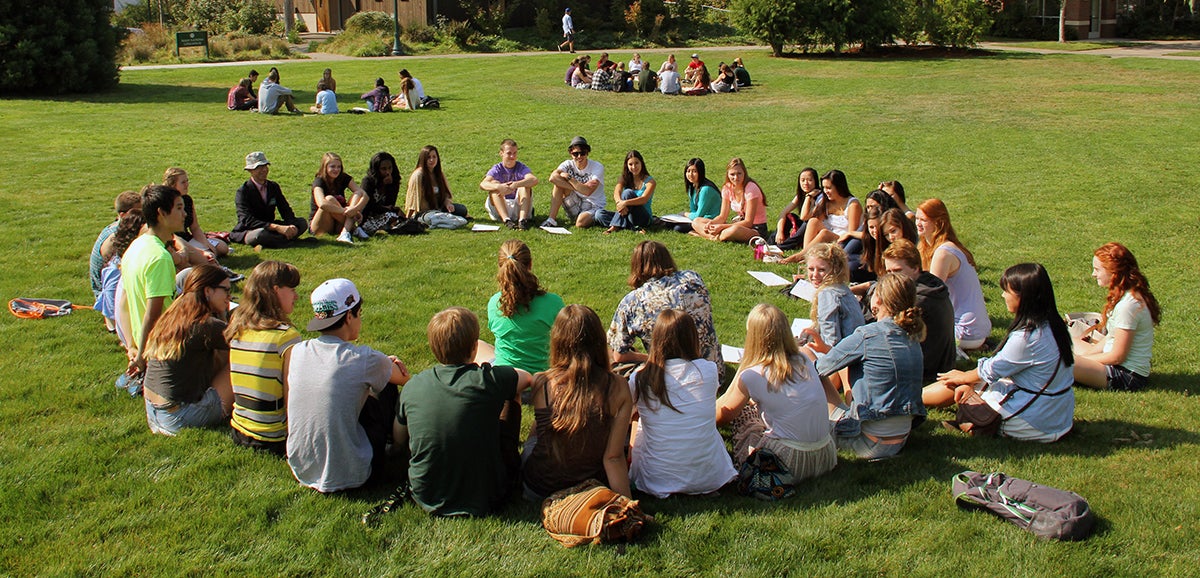 ---
September: Week of Welcome
Please visit the
Week of Welcome site
for a list of traditional exciting events for all incoming students!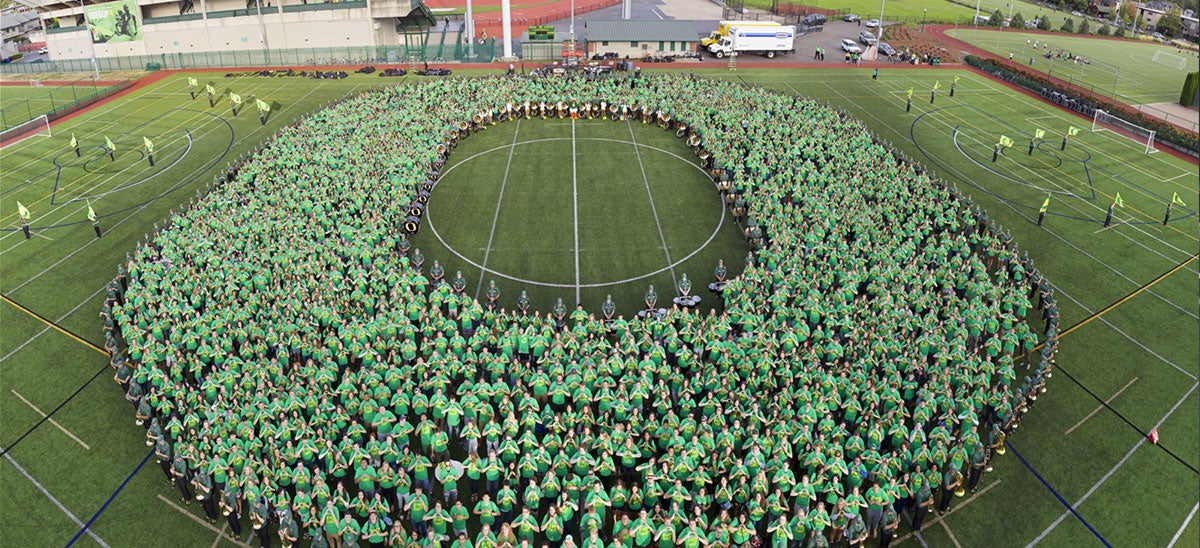 GO!
Try Everything
"Find every excuse not to just sit in a room as a first-year student. Go try everything and then decide what you like best."
—Hannah Fuller, BS '15
---
---
---
---
It's a Bit of a Balancing Act
You are a superstar in the classroom, but we want you to be well-rounded and make the most of your college experience. That means getting involved outside of the classroom as well. There are so many things to do at the University of Oregon, we're sure you will find something that is the right fit for you.